Mr. Completely | Diesel | Palm Angels | Daniel Patrick | Scotch & Soda
Guys, your roundup of the top 10 jeans for August is here! We unfortunately missed July out, but have included some of those choices in this post as well, so there's more option. It seems like the designers are having a lot more fun with your denim lately though, doesn't it? We're seeing paint splatters, graphics, distressing, moto detailing… even cropped fits which are following on from the ladies trends, but don't worry, we haven't left out the classics!
I feel like this top 10 jeans roundup has a great, eclectic selection of denim for you, so there really is something for everyone no matter what wash or cut you prefer. We have also included brands that aren't regularly featured here on The Jeans Blog, just to bring a bit more variety to the mix. Palm Angels and Daniel Patrick spring to mind, as does Marcelo Burlon and Scotch & Soda. All of these are fantastic brands that do denim, so we're giving them some love this month for August, joining the ranks with J Brand, Diesel, Levi's, R13 and Mr. Completely. Which new pair of jeans are you going to buy?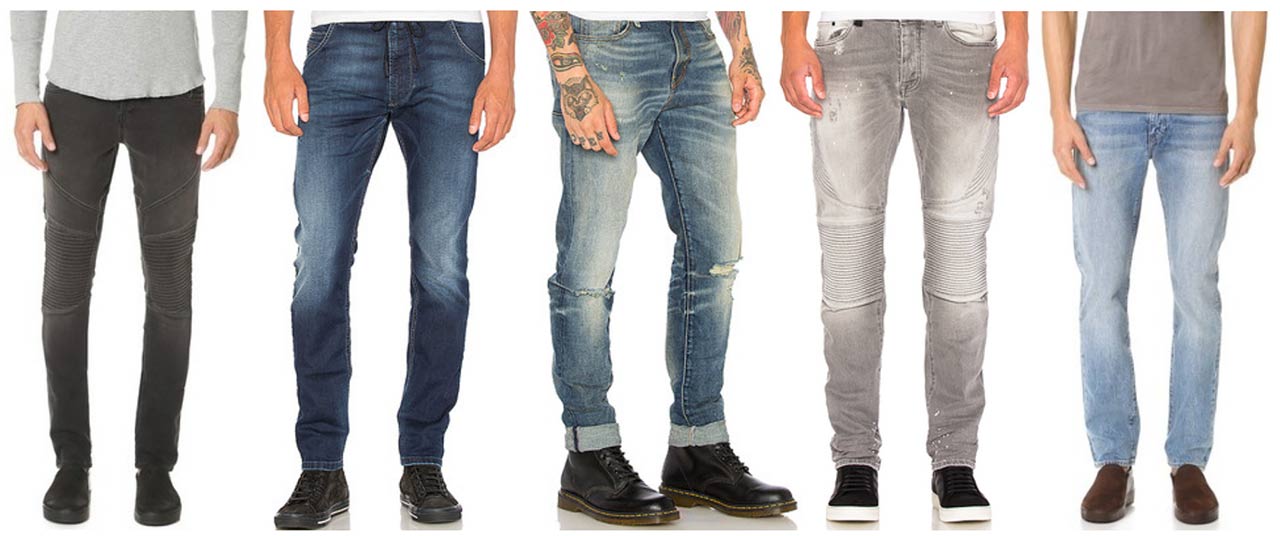 J Brand | Diesel | R13 | Marcelo Burlon | Levi's