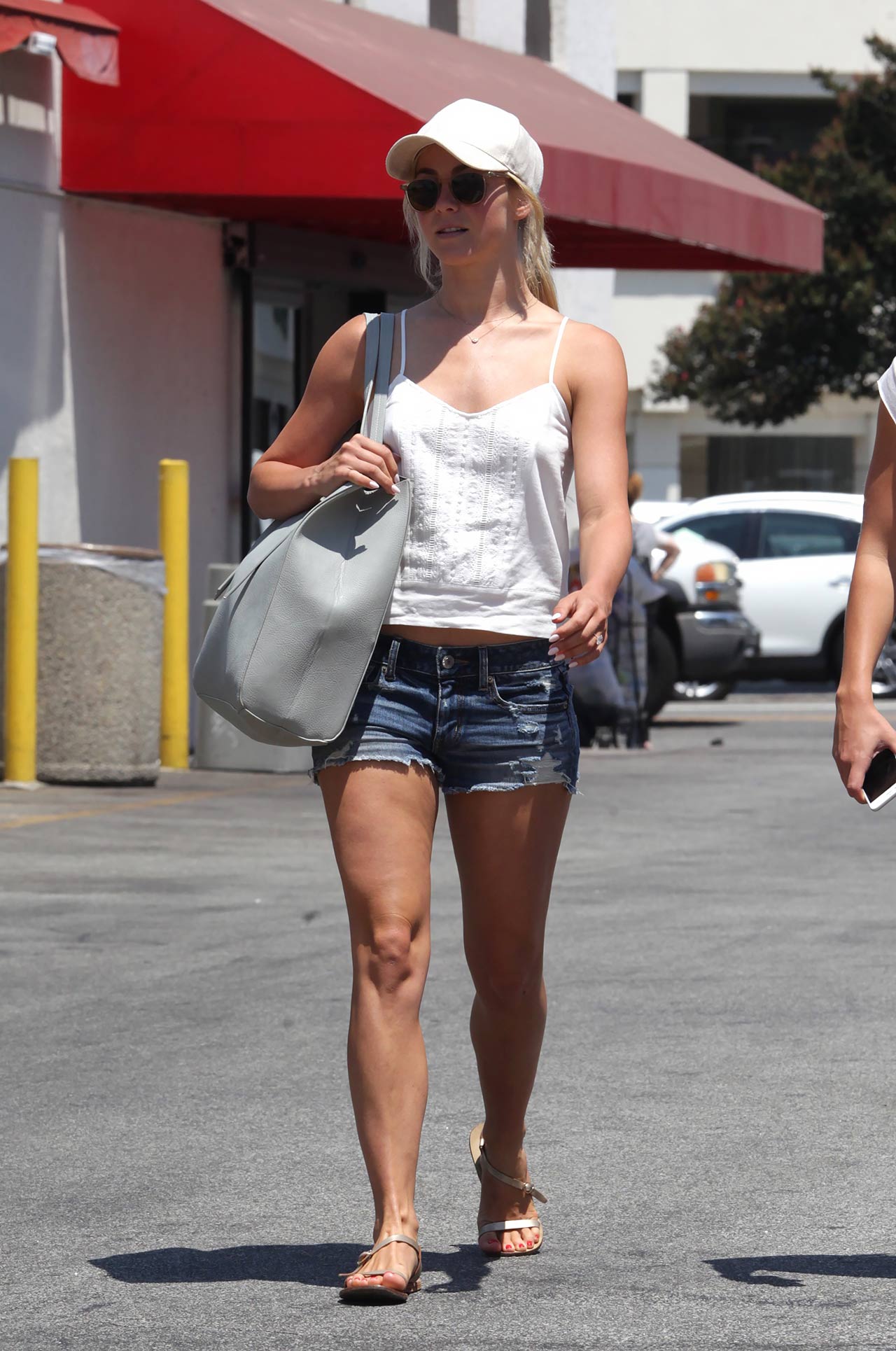 Actress Julianne Hough made her way around Beverly Hills in California with some friends as they enjoyed some goofing around time while running errands. It's been a little while since I've seen Julianne out and about in her denim, so I'm happy to see her wearing the blue fabric we all adore here at The Jeans Blog.
Julianne faced the heat in a pair of American Eagle Outfitters Distressed Denim Shorts which she styled with an embroidered cami top, some sandals, a baseball cap and a big grey hobo bag, naturally finished off with some sunglasses. This is definitely a simple look that I am often drawn to when it's Summertime. The last thing you want when you are hot is a lot of layers, so easy pieces like this are perfect.
Despite my love of premium denim, American Eagle is actually a brand that I like a lot. The cheaper denim brands often don't focus on fit very much, but AEO definitely do, so they can be extremely flattering. I don't know if you saw our list of top 10 denim brands under $100, but American Eagle are in there at number 1, so if you haven't tried them out and don't want to spend too much money, you should give them a go! What do you think of Julianne Hough in her American Eagle denim shorts? Buy denim shorts online at Shopbop.com and similar shorts at AEO.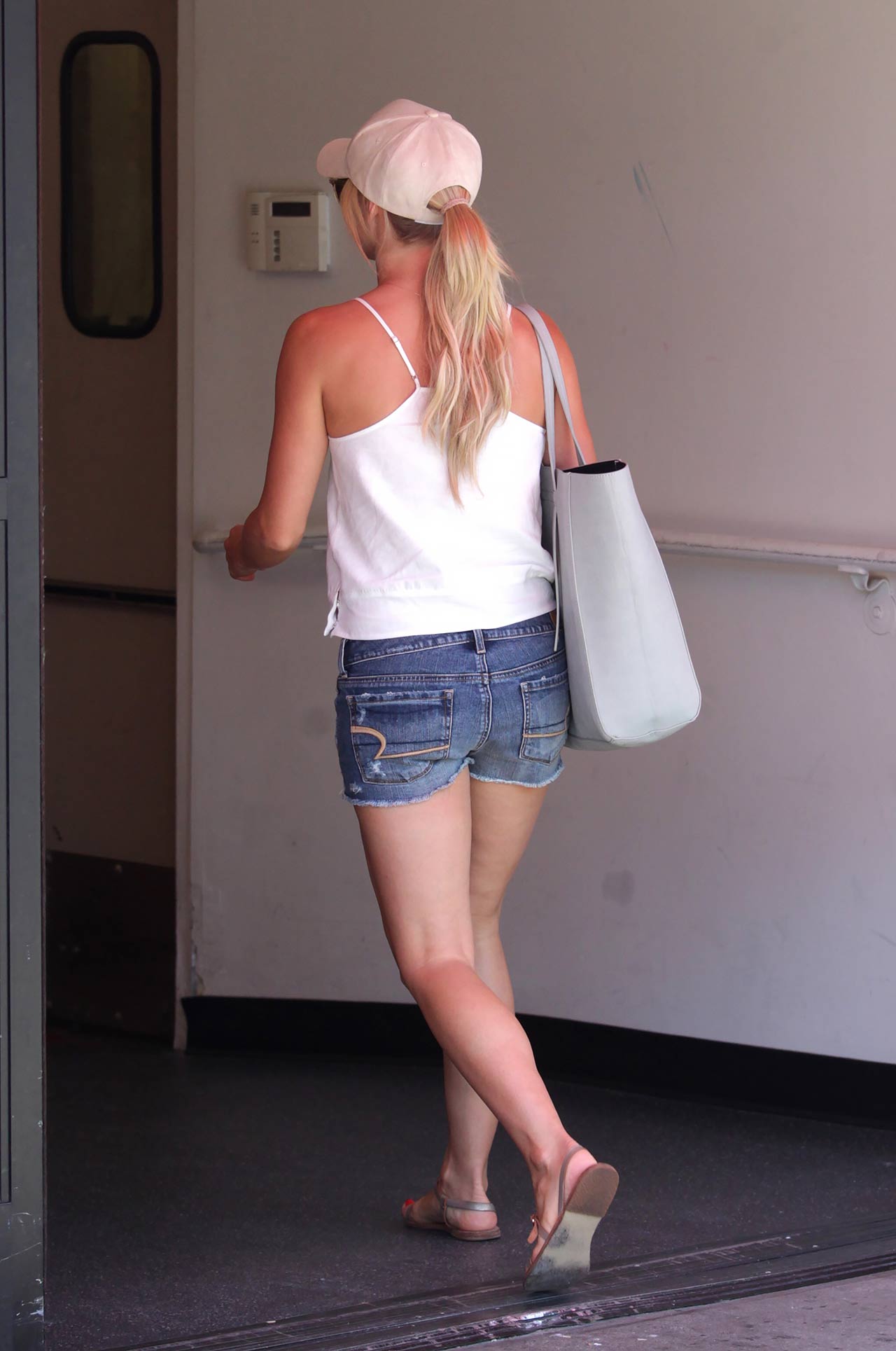 Image Credit: RMLA / AKM-GSI