16 of the Best Raw Hem Skinny Jeans
A few months ago, fringe took the fashion world by storm and is still a big part of some of the greatest outfits we see on a day to day basis. The big question that some of you may be asking though is what is the equivalent of fringe for jeans? Frayed Hem Jeans! The raw hem, undone hem, frayed hem… whatever you want to call it has been cropping up on jeans for a couple of seasons and it's really hit its peek right now. So much so that it's not even become a trend as much anymore and is more of a staple when it comes to something unique in denim.
You may think that it might be giving too much of a nod back to the 90's when frayed denim waistbands were trending, but because these raw hems are on cropped skinny jeans which are tightly fitted, it's a very smart, classic and mature look. It can lean towards giving a country vibe if you go for a pair of jeans with more of a fringe like the famous 3×1 Fringe Jeans and then pair them with a fringe suede jacket, however if you want to style them in a sexy yet classic way, some pumps and a blazer is perfect! Raw hem jeans work just like normal skinny jeans, but with a much more unique appearance.
I did a review on my 7 For All Mankind Skinny Jeans with a Raw Hem last year and adored those, wearing them until they became a bit too baggy, but I'm hoping to get some new styles that I am absolutely in love with. Namely the FRAME, Rag & Bone and Paige options listed below in my round up of the 16 best raw hem jeans. If you aren't into skinny jeans though, you can find this amazing trend on everything from bell bottoms to daisy duke shorts, denim shirts to denim jackets and more! It's such a versatile trend that can be worn with anything on top or bottom, even double denim which is one of my personal favourites!
Raw hems and fringe on denim is a way to make a subtle or bold statement, but just remember that too much fraying can be overkill, so try to only wear one to two frayed denim pieces at a time, to keep things classy and not trashy. The undone hem is a trend that I think everyone should try at least once, the only problem is, once you start, you might not be able to stop, if I'm anything to go by. Take a look at the 16 raw hem jeans options and check out some of the fashion bloggers who are rocking their own frayed hem jeans!
Rag & Bone 10 Inch Skinny Raw Hem Jeans in Hampton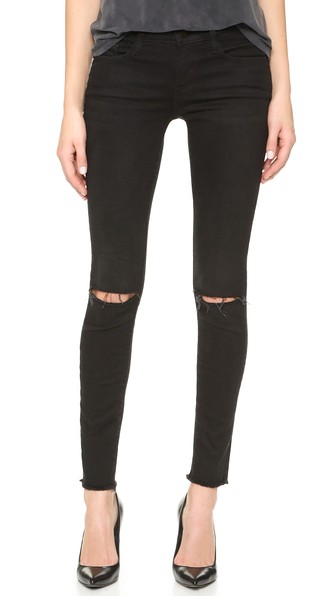 FRAME Le Skinny de Jeanne with Raw Hem in Empire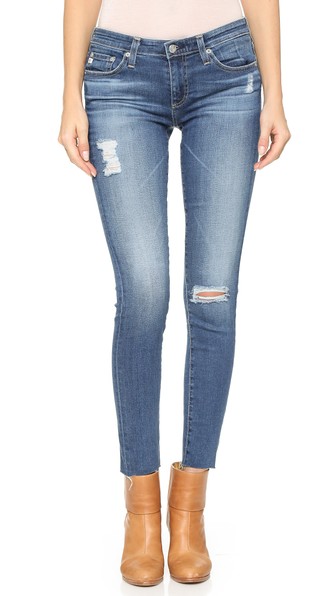 AG Raw Hem Legging Ankle Jeans in 18 Year Destroy
3×1 W2 Raw Hem Crop Fray Skinny Jeans in Soma Fray
Joe's Jeans The Blonde Skinny Ankle Raw Hem Jeans in Rina
J Brand Alana High Rise Raw Hem Skinny Jeans in Blue Mercy
A GOLD E Sophie Raw Hem Skinny Jeans in Claremont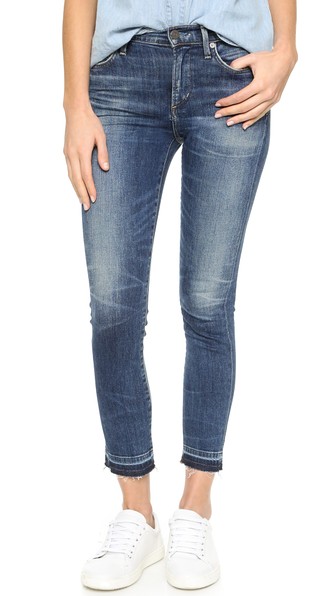 Citizens of Humanity Rocket Crop Ankle Fray Skinny Jeans in Weekend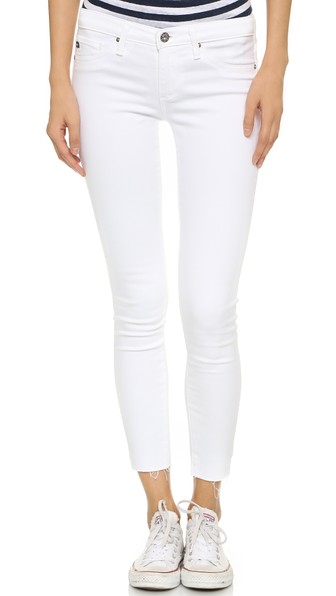 AG Legging Ankle Raw Hem Skinny Jeans in White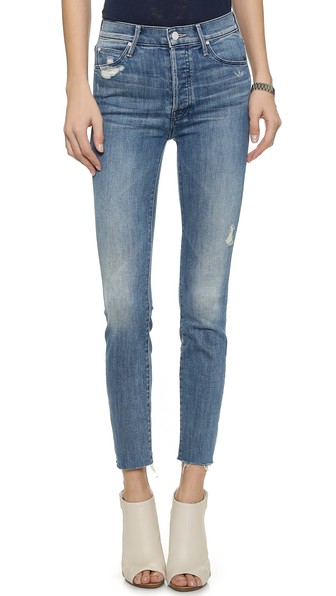 MOTHER The Looker Ankle Fray in Graffiti Girl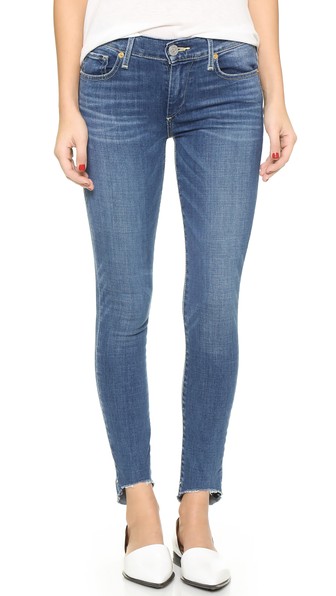 True Religion Halle Ankle Fray Skinny Jeans in Authentic Indigo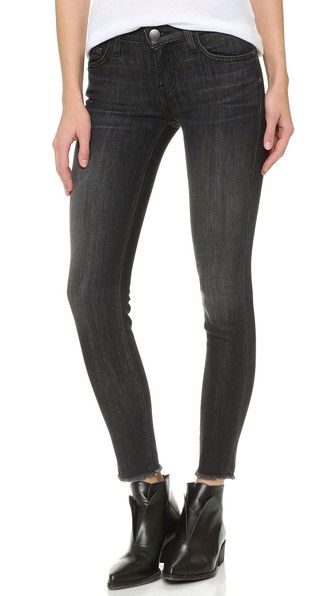 Current/Elliott The Stiletto Raw Hem Skinny Jeans in Hawk
MOTHER The Looker Ankle Fray in Girl Crush
Paige Verdugo Raw Hem Ankle Crop Skinny Jeans in Jett Black Destructed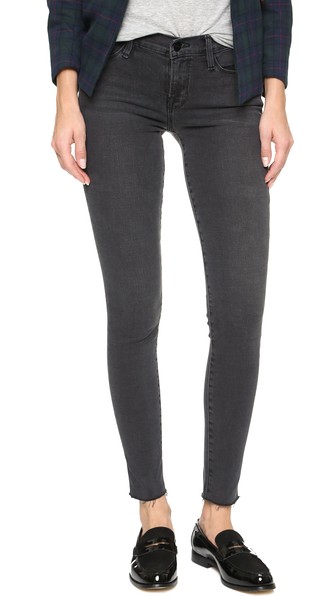 FRAME Raw Hem Le Skinny de Jeanne in Muddy Waters
MOTHER The Looker Ankle Fray in Guilty As Sin
Fashion Bloggers in Raw Hem Jeans
Fashion Blogger images courtesy of Song of Style, The Girl From Panama, Fashion Me Now and The Jeans Blog.