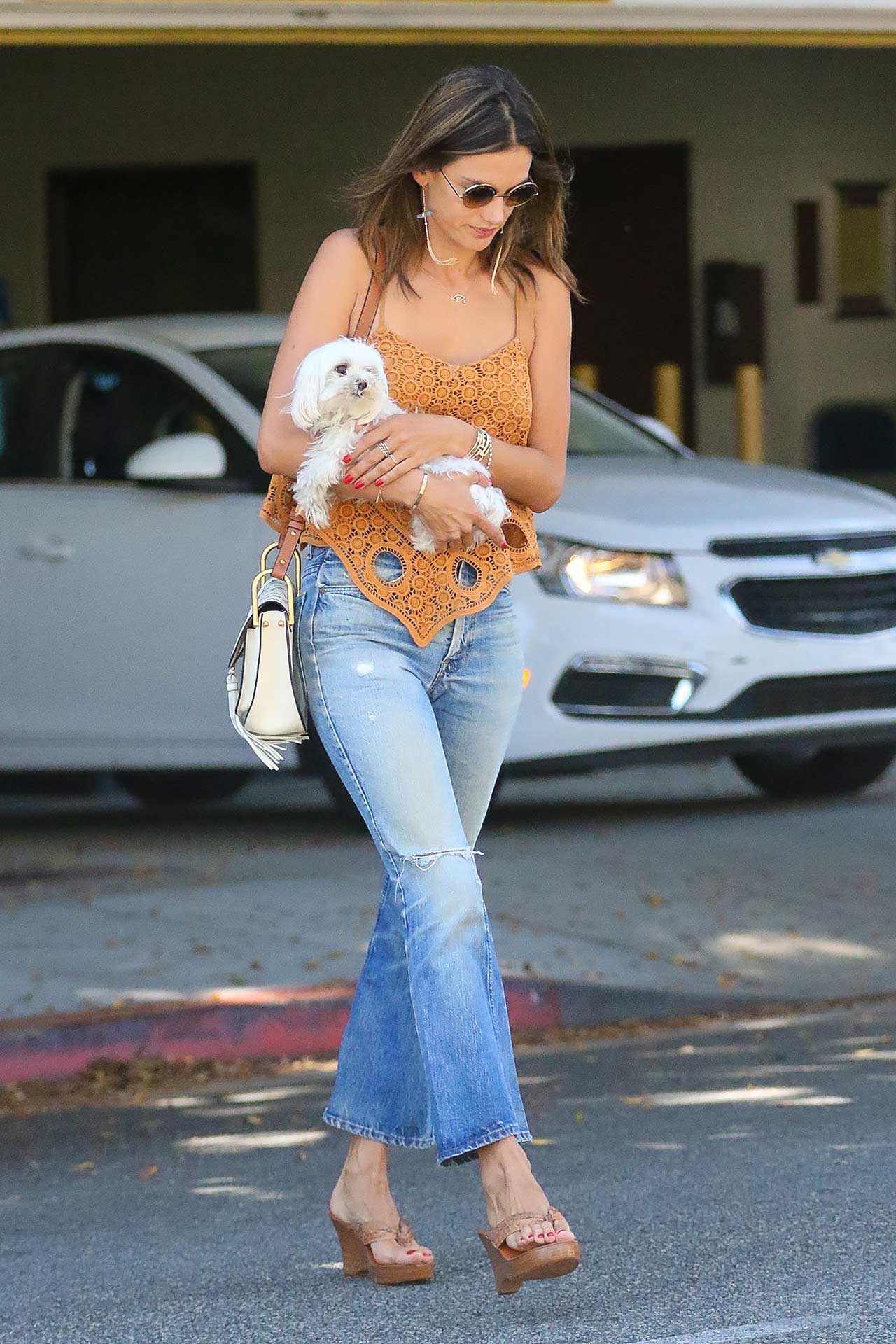 The ever gorgeous Alessandra Ambrosio got snapped while visiting a friends house in Beverly Hills, California a little while ago. She took her little doggy along for the trip while buzzing her way into the building. She was then pictured saying goodbye.
Alessandra of course wore a pair of RE/DONE Levi's jeans, opting for the Leandra which we have seen her in before, however this is a different pair. I spoke to RE/DONE Levi's about these jeans as I wasn't completely sure if they were the Leandra due to these having a finished hem, while all the Leandra's usually come with a chopped off raw hem. It seems that sometimes a Leandra will get through with a finished hem as it suits the wash more, so that's great to hear if you don't like raw hems, you can still get hold of a Leandra!
Alessandra paired her RE/DONE Levi's with a burnt orange crochet top and some brown wedges for the day, with some light accessories. I actually think this might be one of my favourite denim outfits that Alessandra has ever worn. I love her looks in general, but these jeans are incredibly flattering on her and the rest of the outfit is perfect.
Have any of you tried the RE/DONE Levi's Leandra jeans? The cropped flare is so on trend at the moment, especially with the higher rise. After all, they were named after The Man Repeller's, Leandra Medine. What do you think of Alessandra Ambrosio in her RE/DONE Levi's Leandra Jeans? Buy Levi's online at Shopbop.com and RE/DONE Levi's on their website.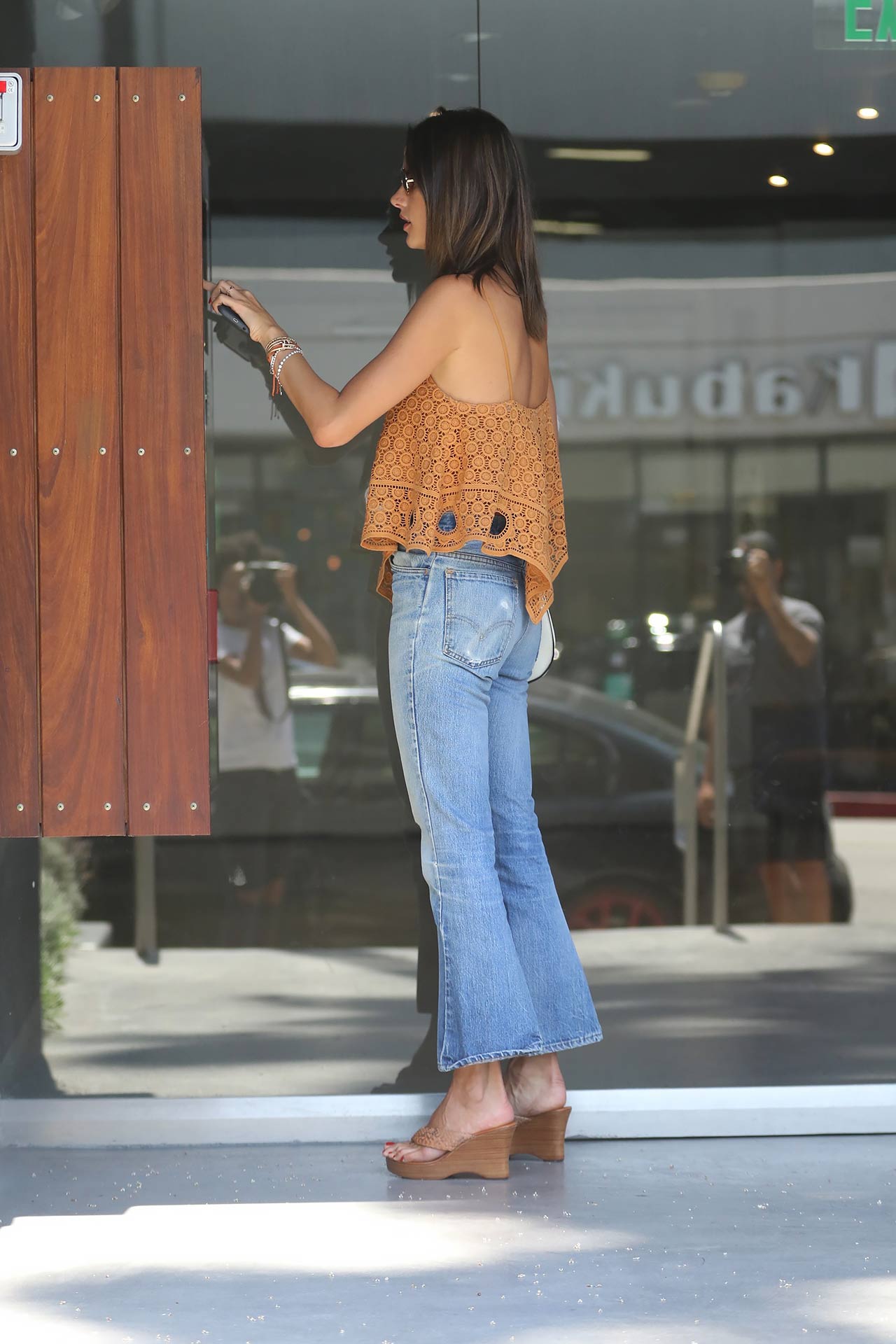 Image Credit: AKM/GSI