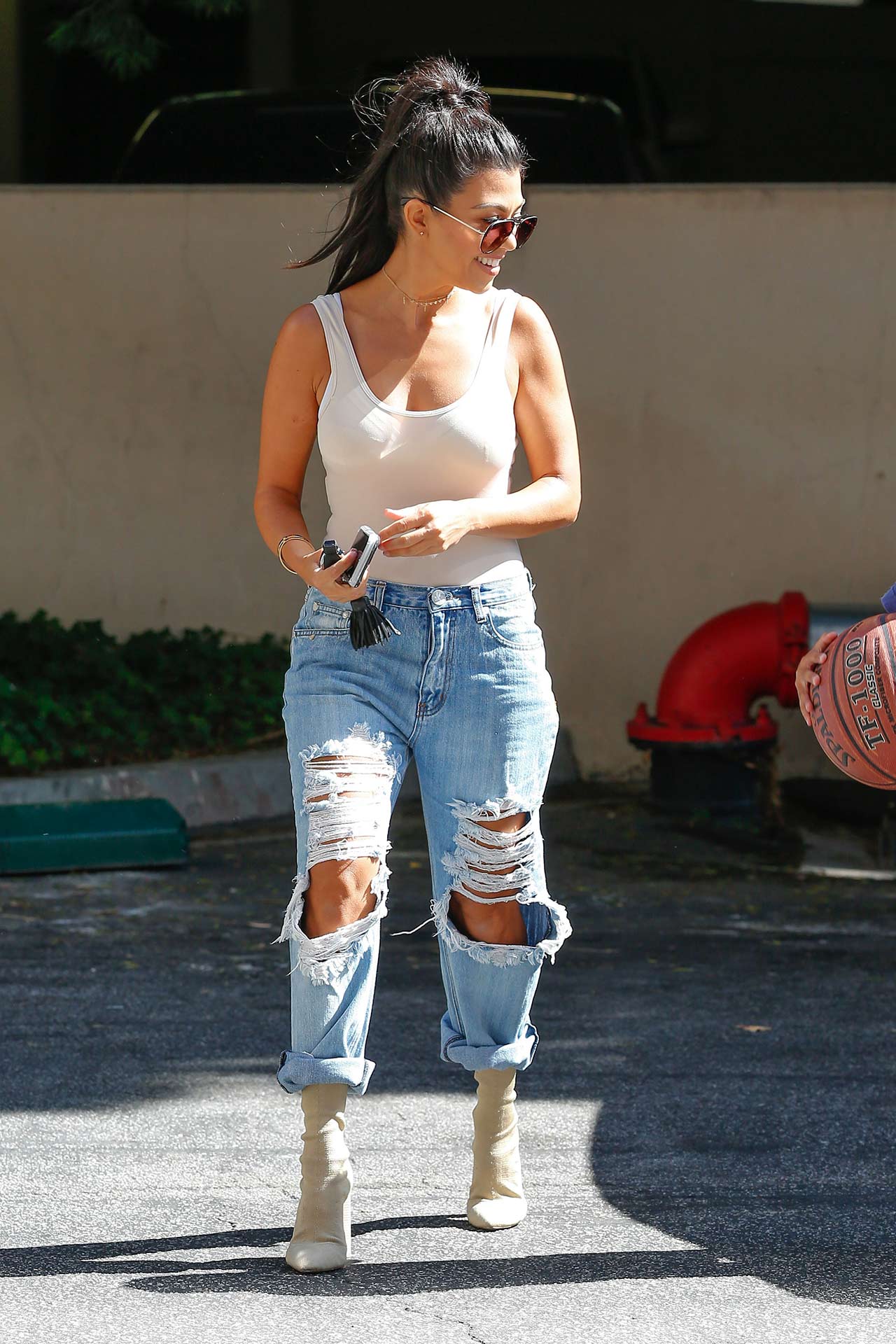 Keeping Up With The Kardashians star, Kourtney Kardashian, was seen dropping her son, Mason, off at his weekly Art Class in Woodland Hills, California a few days ago. We see the Kardashian's out a lot during the week and I love how different Kim, Kourtney and Khloe's styles are, especially when it comes to denim. I know the sisters have been known to wear the same pairs of jeans sometimes, but lately they have really evolved separately.
Kourtney chose to play with proportions in this outfit, going for really baggy jeans from the brand One Teaspoon to pair with a tight tank top from House of CB. Since these One Teaspoon Boyfriend Jeans have a lot of shredding and distressing, it's important that she opted for feminine pieces to go with them, to really make the outfit look styled. Kourtney added some length to her legs with a pair of Yeezy boots, finishing it off with a Cartier bracelet, a Wanderlust & Co. necklace, and an Hermes key chain.
How many of you are fans of One Teaspoon Jeans? I did a review on a pair of their Freebird London Jeans a while back and I was actually surprised with how flattering they are. They are quite classic too, since they are rigid, 100% cotton, despite them looking really modern and current. For me though, I either need to pair them with flats or heels. If I try the ankle boots like Kourtney did, it made my legs look shorter, so I definitely had to be careful with that. I love how Kourtney Kardashian styled her One Teaspoon jeans though.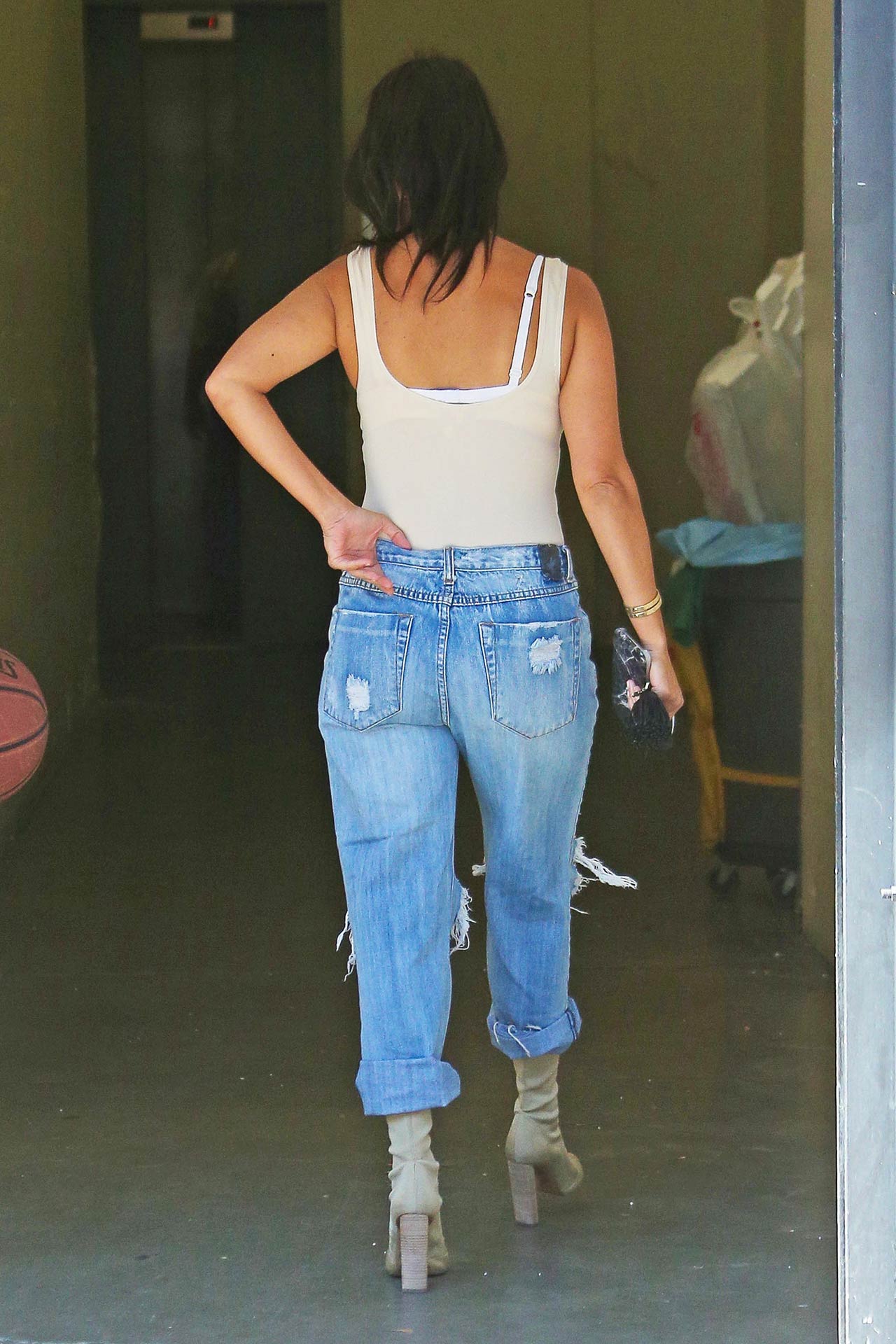 Image Credit: AKM-GSI