British singer and The Voice judge, Rita Ora, arrived at the Weill Cornell Medicine building in New York City a few days ago. This is the second time featuring Rita on The Jeans Blog as we recently saw her wearing a denim shirt dress, which she was totally rocking! Her unique sense of style always manages to captivate me when I see her in candids.
Rita chose to wear a vintage and very ripped up pair of Levi's jeans which she paired with a sheer MadeMe tee with 'Disgusteen' on the front, and a flamingo bra underneath. She finished her outfit off with some kitten heels in white with a bow and some John Lennon inspired yellow sunglasses. This outfit is completely casual in every sense, except for her choice in shoes. I wasn't so sure that kitten heels are a great match for baggy, straight, ripped up Levi's jeans, but somehow Rita manages to make it look amazing and effortless.
Are any of you female readers a fan of the big rips under one butt cheek on jeans lately, like Rita Ora's? I've noticed this trend creeping up in popularity over the weeks and have even seen it out and about on the streets. I'm not sure on it myself, but that could be because I'm 28 and prefer more modesty in my denim, but the younger ladies seem to be owning it. Is it something you would wear? Or do you prefer to keep your rips in the front of your jeans? Buy Levi's online at Shopbop.com.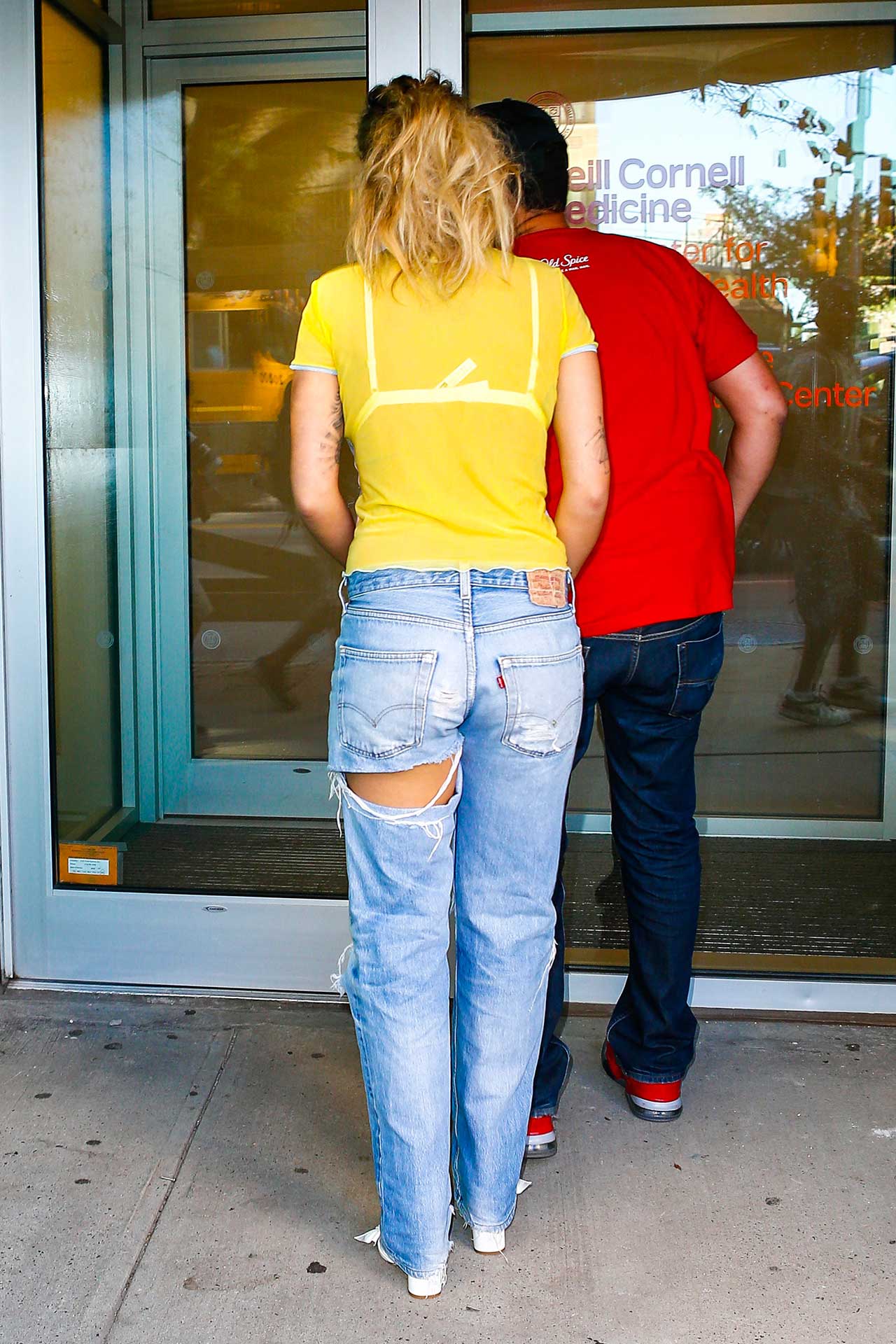 Image Credit: Wagner Az / T.Jackson / AKM-GSI