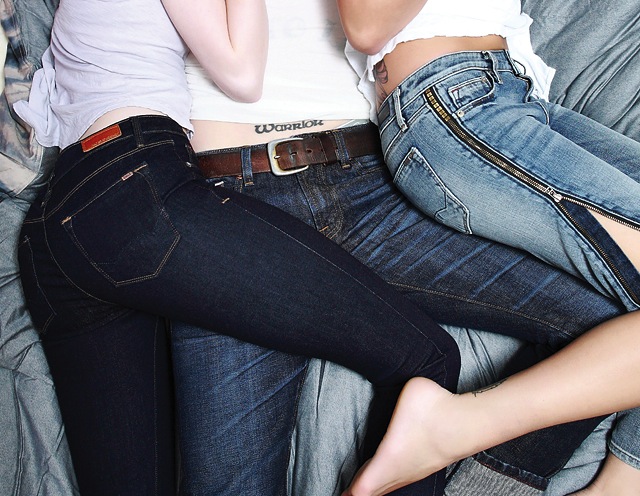 Here is a first look at the brand new Fall 2014 Look Book from denim brand, Cult of Individuality. They have an incredible collection, for both men and women, and I'm happy to say that they have drifted away from the normal and ventured into prints, zippers and more! In a time where a lot of denim brands are reverting back to the classics, it's nice to see something bold and striking making its way onto the shelves!
I got the chance to chat to Cult of Individuality's designer and owner, Ron Poisson, about his inspiration and ideas on some of the pieces from the new collection, as well as what his favourites are! I have to say that some of these blues are amazing! The depth of the washes combined with the detailed whiskering make for a perfect blue jean. I'm also absolutely in love with the ombre! If you have similar taste to me in denim, you will adore this collection, but definitely check out this exclusive interview for The Jeans Blog below.
The Jeans Blog – What inspired you to create ombre at the moment when everyone else is drifting towards classics?
Ron – I treat denim like an artist (painter) would treat a blank canvas. Too me, there are no rules. Fashion is an individual expression of one's personality. Jeans should seduce and inspire you to create a beautiful YOU. I like to think outside the box. We as denim brands need to keep the end consumer interested. Any brand can do basics and I have lots of basics in the line, but fashion is really what is driving sales right now. The average woman already has a dark blue and mid blue and black in her closet. What is going to inspire her to buy something new? That is what I try to accomplish. This pant actually has a lot more going on than just the ombre. There are 3 processes, first the jean gets the ombre wash, then we do a spray coating to make the pant look like leather and last but not least, we do a laser print to make it look like a snake skin.
The Jeans Blog – What's the inspiration behind the prints?
Ron – For Fall we have camo prints which really never go out of style and are always a classic, especially when done in novelty fabrics and bodies. Animal prints like snake and tiger and leopard always add a nice feminine fashion flair as well.
The Jeans Blog – You have some great classic blues too, what makes them ideal for Fall?
Ron – Again when it comes to basics these days, the fabrications really play an important role as most women already have basics in the closet, so to update, we are always looking to improve on fabrications. This season I used a lot of fabrics that are 98% cotton and 2% polyurethane, which adds a nice softness to the fabric and also provides a nice recovery of the jean back to original shape when wearing.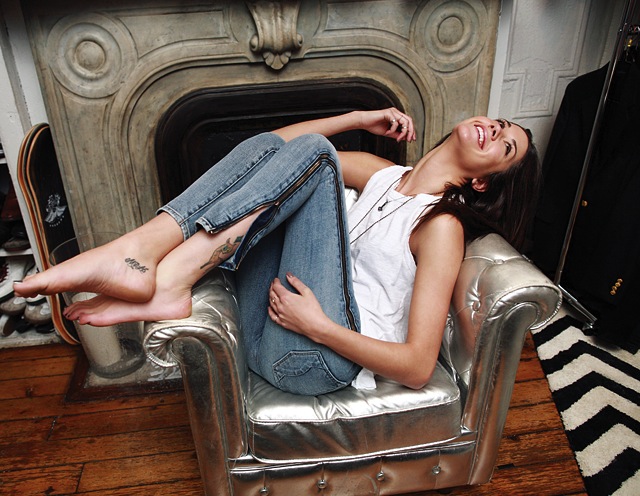 The Jeans Blog – Which jean is your favourite from the collection?
Ron – I'm really liking the side zipper styles that are in the collection. It takes a classic skinny silhouette, but by adding the side zipper detail, adds a sexy fashionable update. Zipper and moto details in pants and jackets are very trendy at the moment.