To start with, I should explain what this article is not about. It is not Levi's history. If that is what you are interested in, Lorna's The History of Levi's is what you need. If you are looking for dad jeans, you've confused the 501 style with the 505 style. What this is all about is an evolution that even Charles Darwin would appreciate. As Craig Charles once said, "It's evolve or die, really, you have to evolve, you have to move on otherwise it just becomes stagnant". One can't help but ponder, how is it that a clothing style conceived over 140 years ago hasn't faded away to become just a distant memory? The answer my friend, is evolution and survival of the fittest.
To understand the Levi's 501 we need to first appreciate its history which can be split into two broad categories – 1) building a foundation and 2) keeping up with the market.
The Foundation
This period spans the conception of the 501 through the second world war. During that period the basic style of a high rise with a wide straight leg was established. Improvements were focused on functionality and reliable delivery such as:
How many belt loops are needed?
Are loops for suspenders needed?
The number of rivets, rivet location, and color?
Location and design of the rear brand patch and the use of an arcuate on the back pockets?
Locking in a supply of high quality denim. Does anyone remember Cone Mill's White Oak denim? At this time I'd like to ask readers to observe a moment of silence in memory of the Cone Mill's passing.
So as you can see, the Levi's 501 then was definitely about functionality and wear-ability as there wasn't much room for a faster fashion during this era, for obvious reasons. The jeans were designed to be bought, and worn for purpose until they were worn out. Something we rarely do these days.
Keeping up with the market
After the second world war, Levi's also focused on the style of the 501 as highlighted by the 1947 vintage style which had slim legs. This marked the start of an approach where the 501's rise, leg width, and leg style were adjusted to capture or create market trends, keeping up with the times. In 1980, a 501 style was introduced for women, they weren't just for men or women opting to wear the mens jeans anymore, times were changing. As there is considerable overlap with the men's styles in terms of fit and sizing, the 501 has essentially evolved into a unisex offering (see Are Levi's Jeans Unisex).
Beyond the use of high cotton denim and a button fly, there is little to connect the evolving 501 styles with the styles that were available just five years ago much less those that your great, great, great, grand parents may have worn. Today Levi's 501's are offered with a somewhat higher rise and in leg styles from straight, to tapered, to skinny, and even cropped. In general, the current fit tends to be on the slim side. We have noticed that the variation of widths and lengths seems to be key in evolution and keeping up with what the market needs, in order for the 501 not to become dated. It's a very clever idea on Levi's behalf, always keeping the 501 current every year.
Representative 501 offerings for men: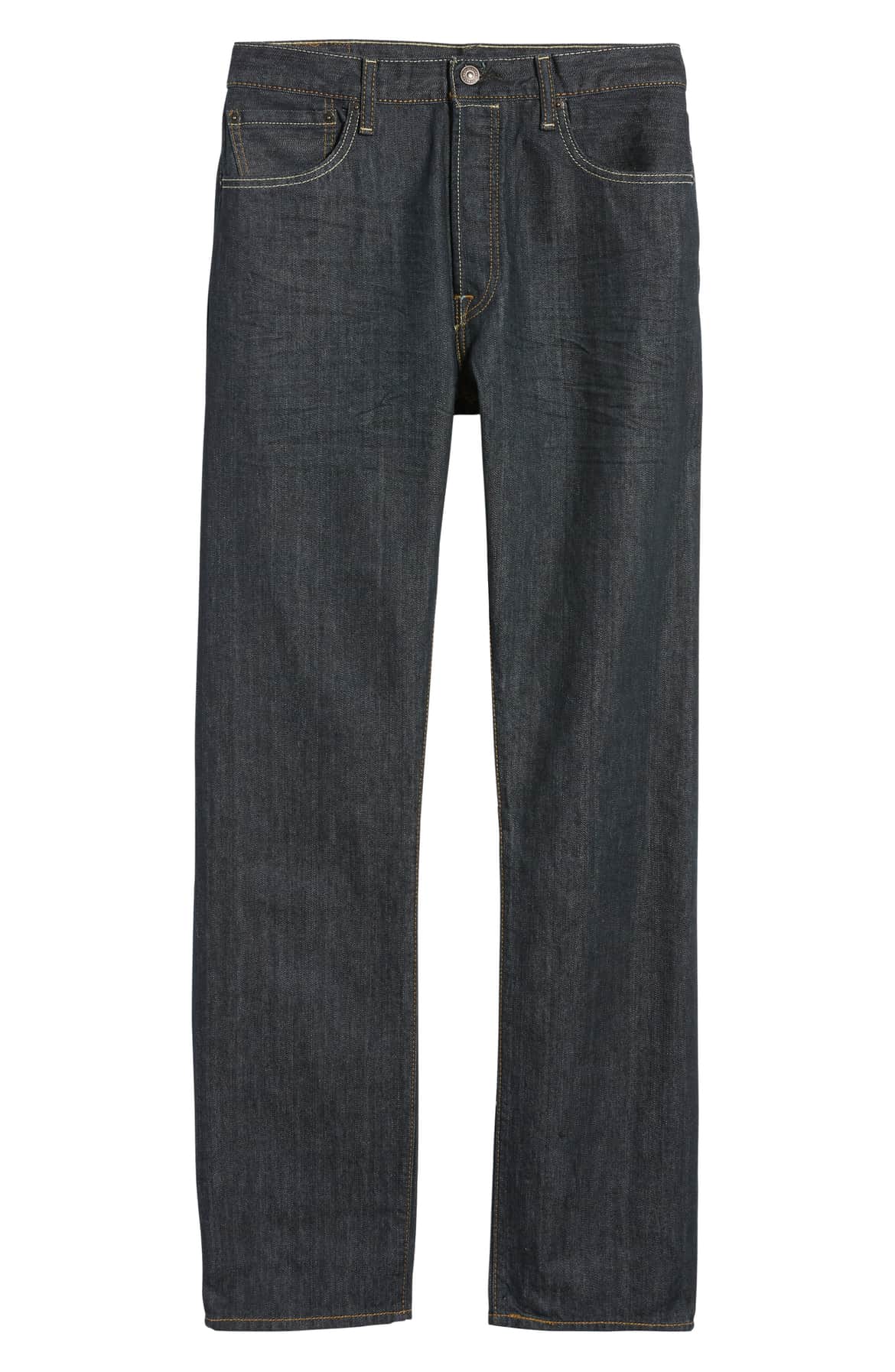 Levi's 501 Shrink to Fit
Levi's 501 Dark Wash
Levi's 501 Light Wash
Levis 501 Slim Taper
Representative 501 offerings for women:
Levi's 501 Original Fit
Levi's 501 Taper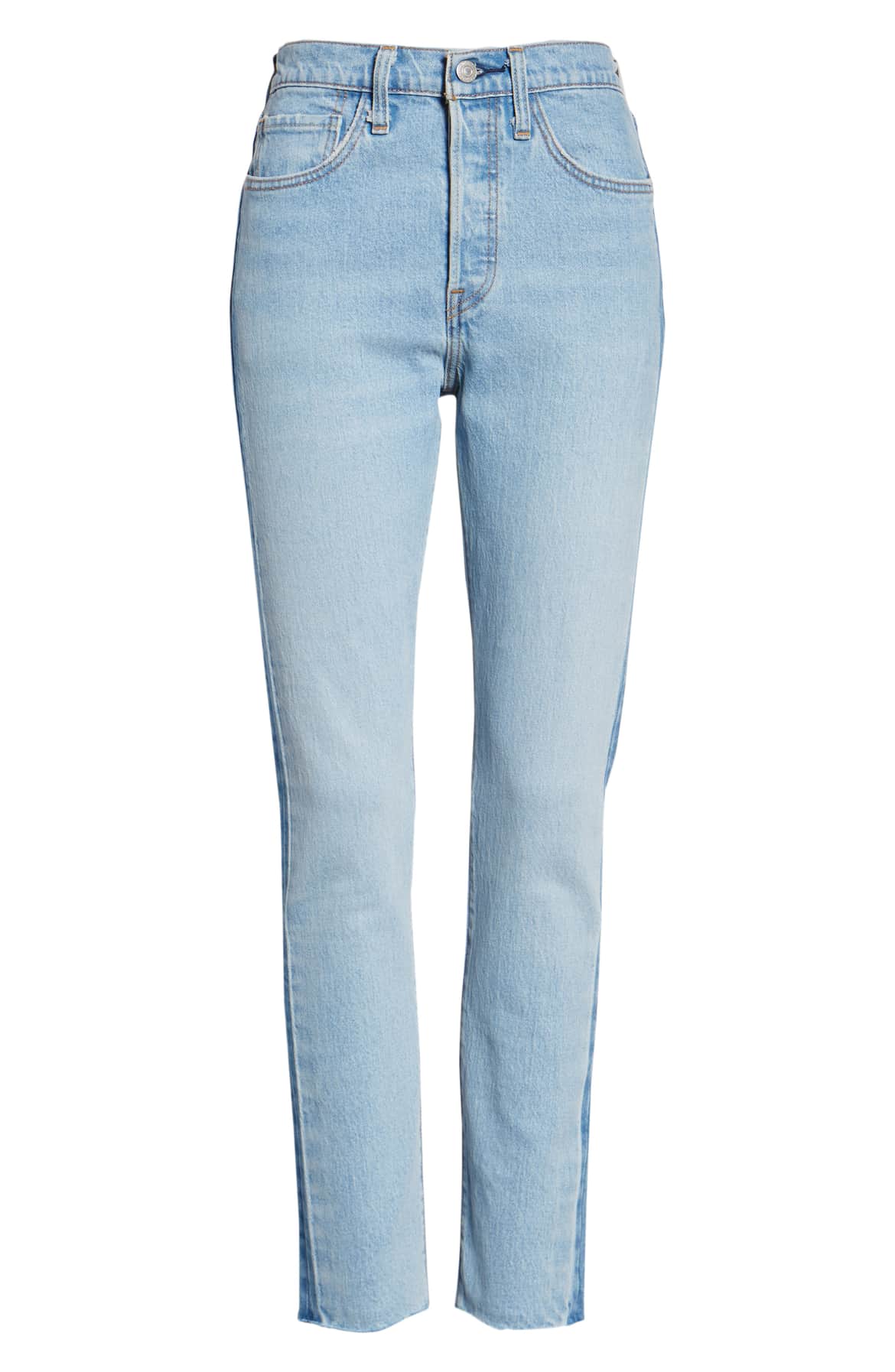 Levi's 501 Skinny
Levis 501 Cropped
So as you can see, with the variation of changes to the classic 501, plus the resurrection of vintage Levi's being a fashionable trend (thanks RE/DONE!), the brand is really on top of their game for keeping things current. I'm pretty sure there's next to no other denim brand that has a timeless classic like this in their collection, for decades past and decades to come!
Are Levi's 501 styles something you already own or would like to try as they can be found just about everywhere: Levi's, Shopbop, East Dane, Asos, Revolve, and  Nordstrom, just to name a few retailers. More importantly, why do you think the Levi's 501 style has lasted so long? What do you like or dislike about the 501? What changes would you make to the 501 for it to last another 100+ years?