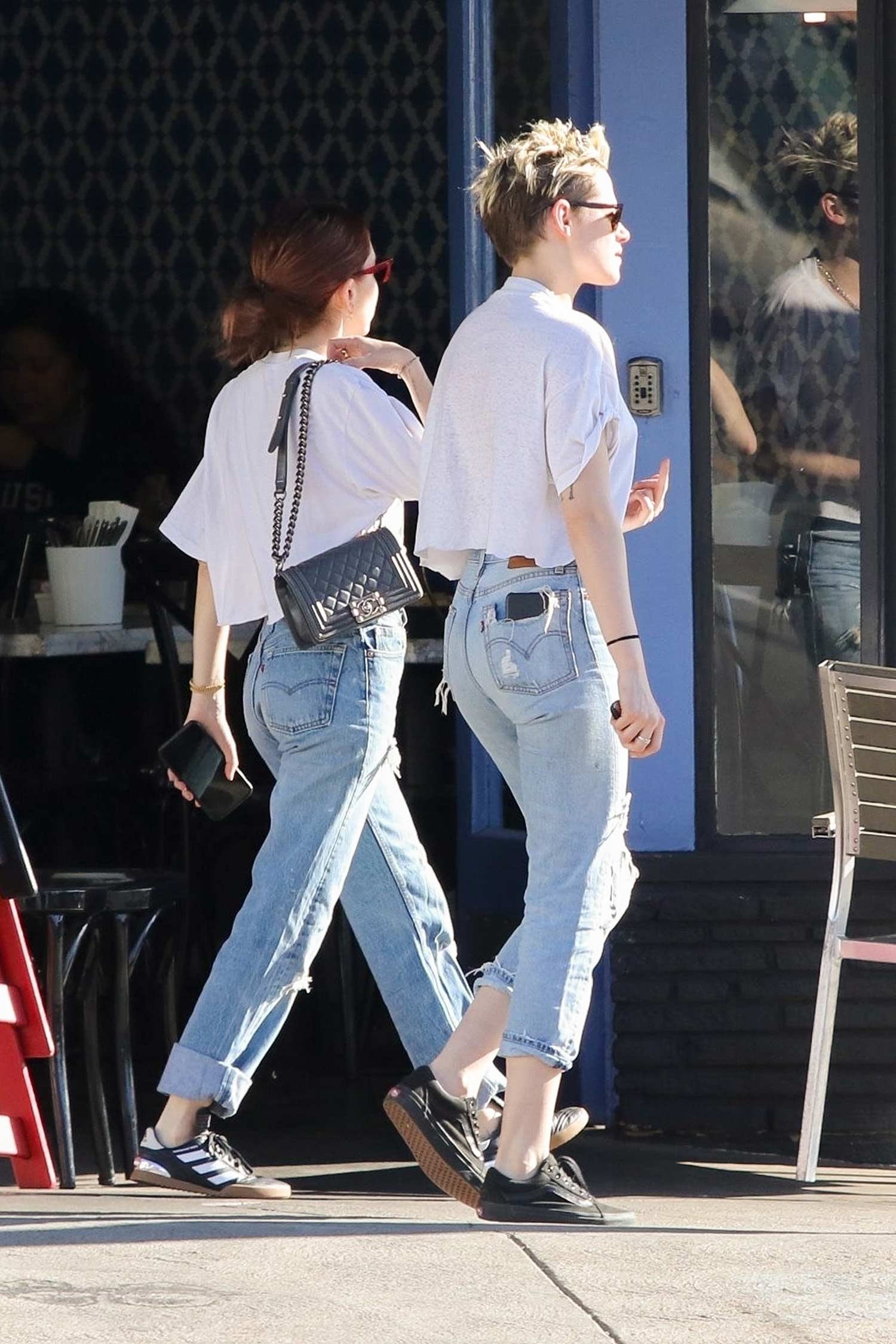 Actress Kristen Stewart was pictured leaving lunch with a friend, Sara Dinkin, in Los Angeles, California. The pair were seen walking together while running a few errands. For those of you who don't know, Kristen has been dating supermodel Stella Maxwell since 2016 and they seem to be going strong. I always enjoy spotting them out together as they both have similar style, but this is great too as she and her friend are dressed almost identically!
Kristen chose to wear one of her trusty pairs of Vintage Levi's Jeans with an oversized white t-shirt and some black sneakers with sunglasses. Sara wore the exact same thing, but added in a Chanel Boy Bag. That's what I love about vintage denim, the fact that you can never buy the same two pairs at all, the washes are too unique and beautiful to be re-created. It's fantastic!
Kristen has always been a fan of Vintage Levi's, we have seen her in the brand almost exclusively, except when she favours her washed black 7 For All Mankind skinny jeans, so I wonder just how many pairs she has? These seem to fit her like a dream, they're slim all over, cropped, and extremely flattering to her figure. She has an eclectic, edgy sense of style though, which I think Vintage Levi's Jeans are absolutely perfect for. They just suit her overall vibe.
Now I'm intrigued to know, from the photos below, which wash do you like better? The lighter, heavily ripped denim on Kristen? Or the darker blue, slightly faded jeans on Sara? I'm torn between liking the darker blue wash more, but I like the fit on Kristen better, it's just a shame I know they would be so uncomfortable for me given how tight they are in the crotch region, ha ha. Let me know your opinions! I'm eager to hear them!
Shop Levi's Jeans at Shopbop.com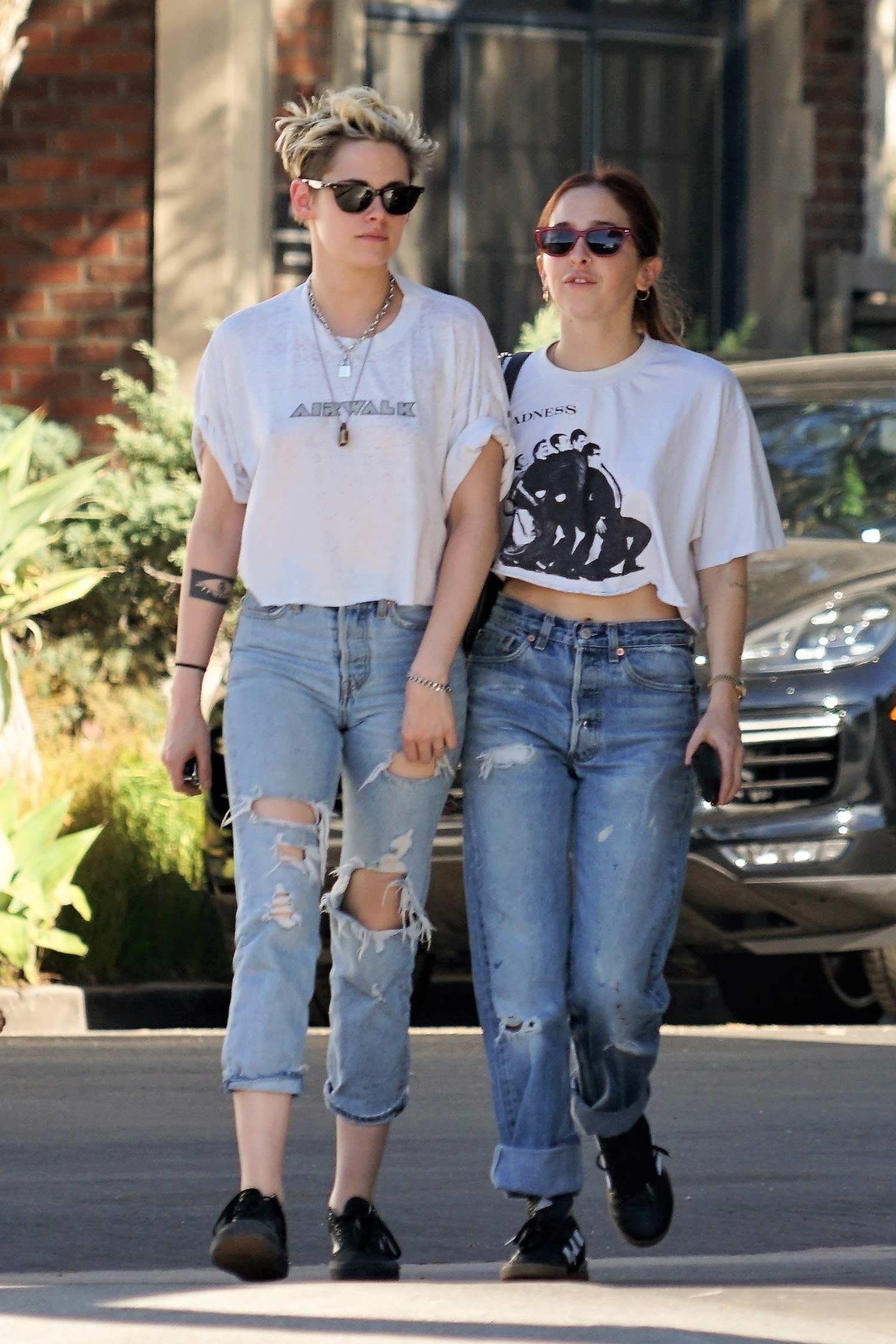 Image Credit: Osvaldo / BACKGRID