Jacket | Shoes | Skirt | Top | Bag | Sunglasses | Ring | Ring
When I first saw this gorgeous Paige Denim Vermont Jacket in Mosaic Tile, I knew that I wanted to style it. I was introduced to it just over a week ago and I actually own it as well, so I can say first hand how gorgeous it is! It's a thicker denim, so it's structured really well and it has a lot of stretch to it so it's comfortable. I love the voile mosaic panelling though, which is stitched on as a fabric strip. It really adds that little bit more detail to an otherwise plain denim jacket.
I find that denim jackets can work with almost anything, especially different coloured denim, like a grey or a darker blue, but they also layer perfectly over a summer dress or even a skirt! I've seen numerous people throw denim jackets on for warmth as well while heading to the gym or running errands. This is why I have created 4 different looks here, each with the Vermont Jacket for various different occasions. I've styled a look for a garden party, one for a concert or shopping, another for a picnic in the park and finally one for errands or the gym. Which outfit do you like the most? Comment and let me know!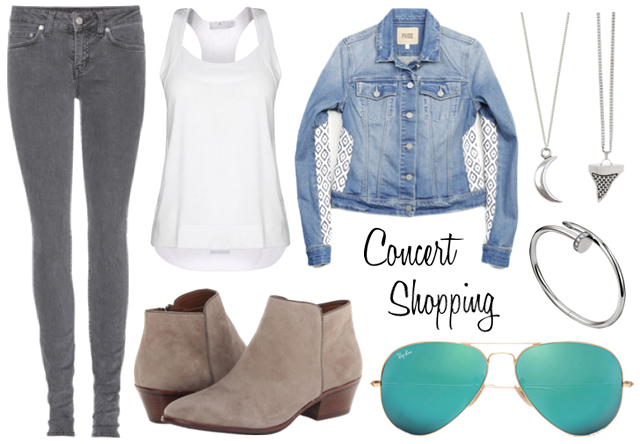 Jeans | Top | Jacket | Boots | Sunglasses | Ring | Necklace | Necklace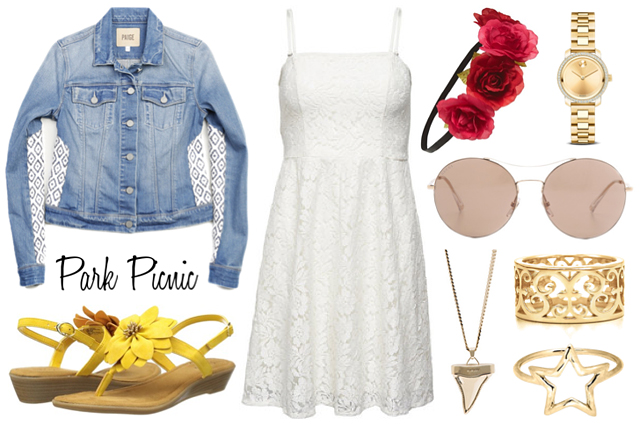 Jacket | Dress | Sandals | Sunglasses | Head Band | Necklace | Ring | Ring | Watch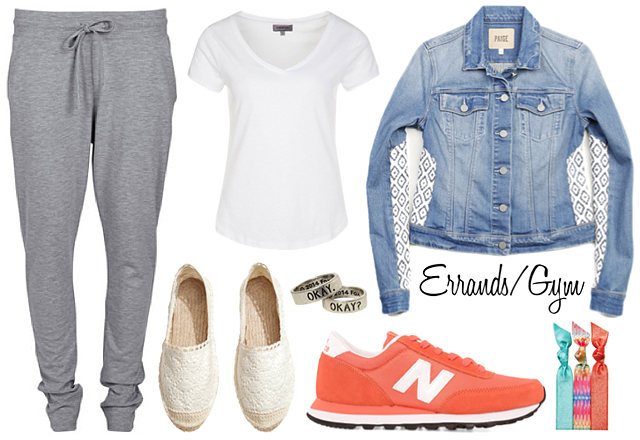 Sweat Pants | Top | Jacket | Espadrilles | Sneakers | Rings | Hair Ties