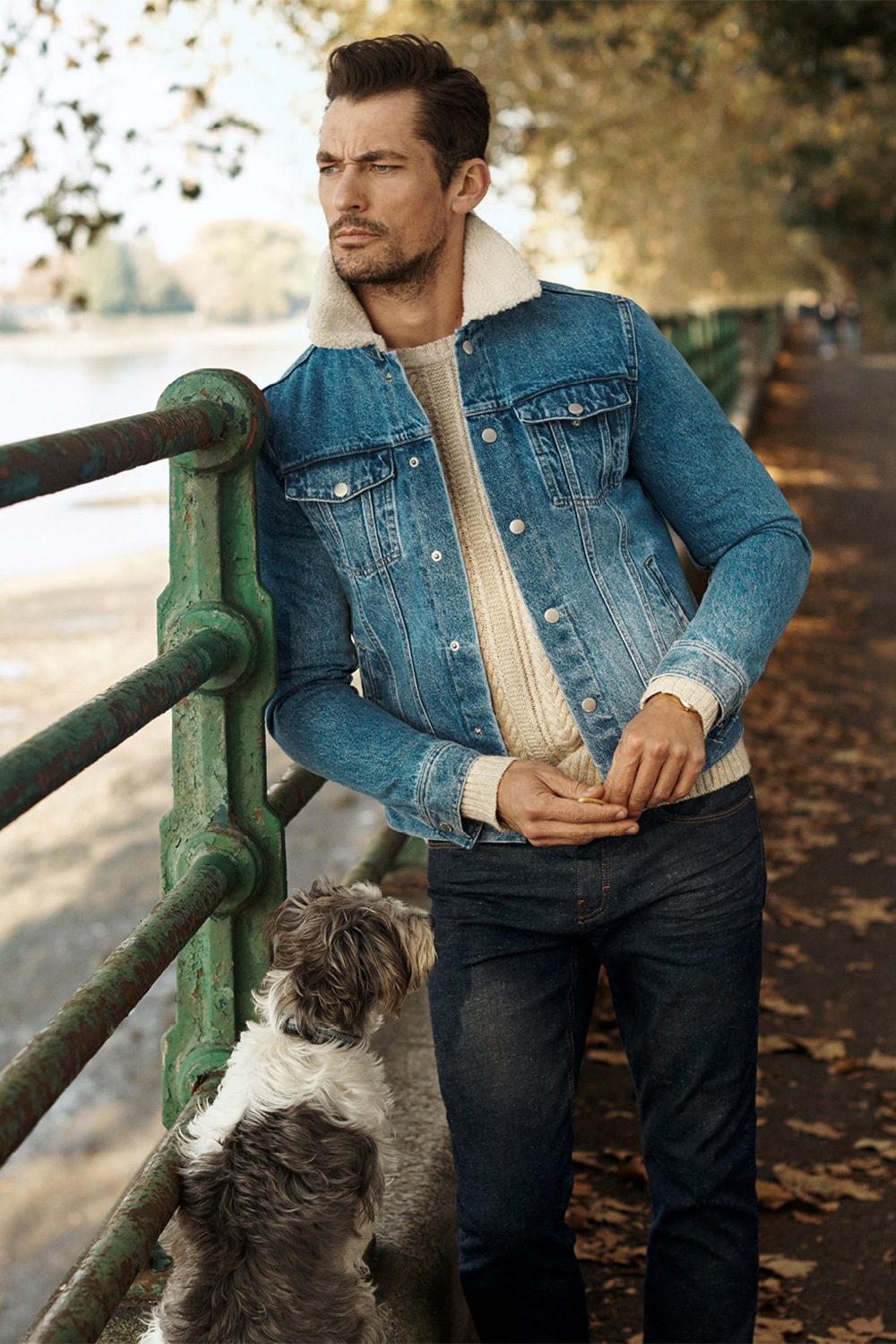 How To Look Cool Wearing Denim At College
Guys, while being cool is an attitude, it's also an art. It's a fine line where too much or too little effort can throw your personality off balance. Of course, you want to look attractive anywhere you go, but no other place is more relevant for you to come off as 'cool' than college, especially since it's school season.
Your attire is an important element in showing off your cool side and denim can be a game changer if worn intelligently with other subtle stylish accessories. Here, we are going to analyze different shades of denim and certain unique accessories that can come together to provide you with that 'cool' look.
The Eternal Cool with a White T-Shirt & Blue Jeans
A white cotton round-neck T-shirt with navy blue or light blue jeans is perhaps the coolest and simplest outfit you can wear to college. Put on a collared shirt with open buttons for an enhanced irresistible look. Remember, being cool is not about wearing the most expensive clothes or 'being too loud', it's more about subtlety. Blue jeans are naturally cool with white T-shirts giving you an eternally fashionable look. Just make sure you don't drip any sauce on that white T at lunch, ruining your day!
Wear An Original Leather Laptop Backpack with Jeans
You may have backpacks from the best brands with all your functional needs put in place, but an original leather backpack has a distinct vintage touch thanks to the opulent & graceful feel of leather. Wear a brown leather backpack with a flannel shirt, dark-fitted jeans, and Chelsea boots to boast a cool, rich stylish look some days in college, rather than just being casual with a loose fit all the time. The idea is to change the regular and bring in something that's unique, yet classy to go with jeans. The good thing about a look like this is that it's timeless and a classic. It will never not be 'cool'.
Accessories Like a Metal Bracelet or Leather Bracelet
Denim is an obvious match for bracelets. You may go for a metal or leather bracelet, but try and wear one that isn't too cringe. If you're trying to increase your cool factor then you shouldn't be looking for things that are too loud or don't match your appearance.
A slim-fit braided bracelet looks good with jeans most of the time, rather than those elaborate chain bracelets that are an essential with fitness lovers with huge biceps, or biker club members with bandanas.
To cut it short, don't try to punch above your weight if you're that regular guy, and try staying in your element when matching a bracelet with jeans. You can also opt for a minimal corded necklace as well, if you have that casual, skate boarding vibe.
The Young Look with Caps, Jeans and Sneakers
Looking young is synonymous with looking cool, but only if you get the right accessories in place. Jeans
look cooler with different caps and what's better to sign off this look than with sneakers? Baseball caps
are the coolest for individual cool dudes. However, there's no one solution to being cool, so try a beanie,
bucket hat, or flat newsboy cap sparingly with the snapback style or baseball cap for versatility. Have at
least two or three different-colored sneakers to wear interchangeably, depending on what completes the
look better.
College sports teams or freshman groups can have custom caps designed to symbolize their spirit all the while adding on to their cool factor with jeans. So don't be afraid to accessorize! Especially if your main style is simple and refined.
The Black Jeans Scenario
You must have black jeans for college (not faded ones) as black symbolizes power, prestige, and strong- headedness. All black is recommended over the faded washes as more senior figures look better suited with faded black jeans sometimes and a happening young college personality might just not cut the bill.
Go with dark-colored flannel shirts and loafers for a strong impression or wear a heavy casual light color T- shirt with joggers or sneakers for a refreshing chic appearance. In both cases, an all-black pair of jeans is not one to disappoint, but certainly an assertive addition to your collection.
If you do prefer the faded black, pairing those with some low top white sneakers and a casual white t-shirt is a great look to go for. It's an understated cool vibe! You can even throw a denim jacket over that white tee to give it another dimension, plus the denim jacket is always cool!
A Leather Jacket With Jeans
There's nothing cooler than showing up with a cool black leather jacket with a simple white t-shirt and a pair of black jeans, is there? This gives me Zac Efron vibes in 17 Again when he shows up to school in this exact outfit and everyone stares at him.
Leather jackets are always fashionable, but if you're not comfortable wearing the traditional biker because it might not be your style, there are plenty of other options. Leather aviator jackets are simple and cool, while collared versions with chest pockets are also really good for that preppy look! I'm thinking Allsaints Luck/Lark for the preppy vibe, or the Wick or Milo for a biker vibe!
Things To Do
Being cool is all about understanding yourself, your body, your personality and dressing up accordingly. Try and wear jeans that suit your physique rather than going blindly after what others are doing or following a recent fad.
Jeans are generically a casual garment and are much loved at college. Arm yourself with accessories that are inherently stylish, but not going overboard. This way, you won't come as someone trying 'too hard'.
Change and refresh your look by matching different accessories with different jeans just to dust off the regular autopilot that you follow with certain denim colors. Try and experiment for the better now and then. Don't be predictable with your favorite denims.
Wrapping Up
To wrap it up, don't go with a certain fit of denim all the time, try and work with different fits from slim fit to looser or stretchy fit jeans, to provide yourself versatility and not get bored with a certain style, all the while keeping your friends and the larger audience at college guessing. Cool people are trendsetters. Set the tone with denim.