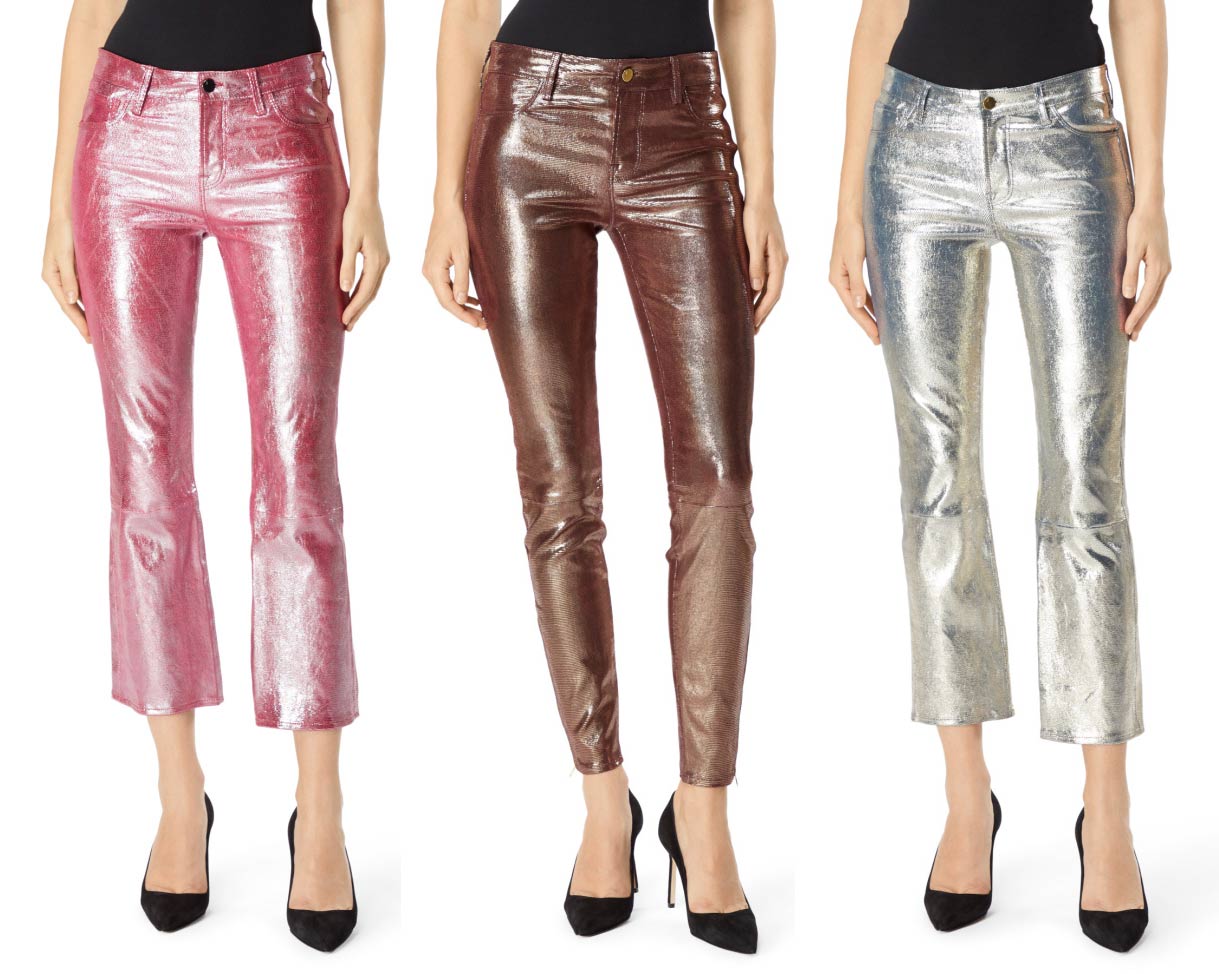 J Brand Metallic Foil Snake Leather Pants
Printed and detailed leather pants have been popping up on my screen and on street style stars during Fashion Week lately, and since J Brand have been on top of their game recently with their brand new leather styles (you saw some at the J Brand Fall Winter 2018 collection), I thought I would catch up with them to find out more about their hottest leather pants of the season, the metallic foil snake print!
The J Brand Metallic Foil Snake Print Leather Pants come in a couple of different cuts, including the Selena and the Mid Rise Skinny, and different colours: Rose, Oxblood, and Gold. I caught up with J Brand to find out how the snakeskin foil print is put onto the leather, as well as what inspired them to create it, here's what they said:
Our Foiled Leather collection is made from 100% lamb's leather for a buttery feel with unique texture. To achieve the special foiled finish, the leather is printed after its been dyed with a special metallic foil snake pattern.

The Snake Capsule was something our design team wanted to embrace as a signature J BRAND print. You'll see variations of snake prints carry on throughout future seasons.
Now since the Autumn 2018 season is going to be filled with leather pants and interesting prints, it makes sense for J Brand to put their print on leather, instead of denim this time around. I always wonder how brands are going to keep things fresh and innovative without going too over the top, and it looks like leather is the way forward (for now) as printed denim isn't so 'new' anymore. I'm also excited to hear that their snake print is going to become a signature of J Brand – I wonder what other pieces we will be seeing the serpent rear its head on soon?
What's your opinion on these leather metallic snake print pants? It's cool they haven't just done metallic leather only and have gone all out with the serpent style at the same time.
Buy the Selena in Rose, Selena in Gold & Skinny in Oxblood here