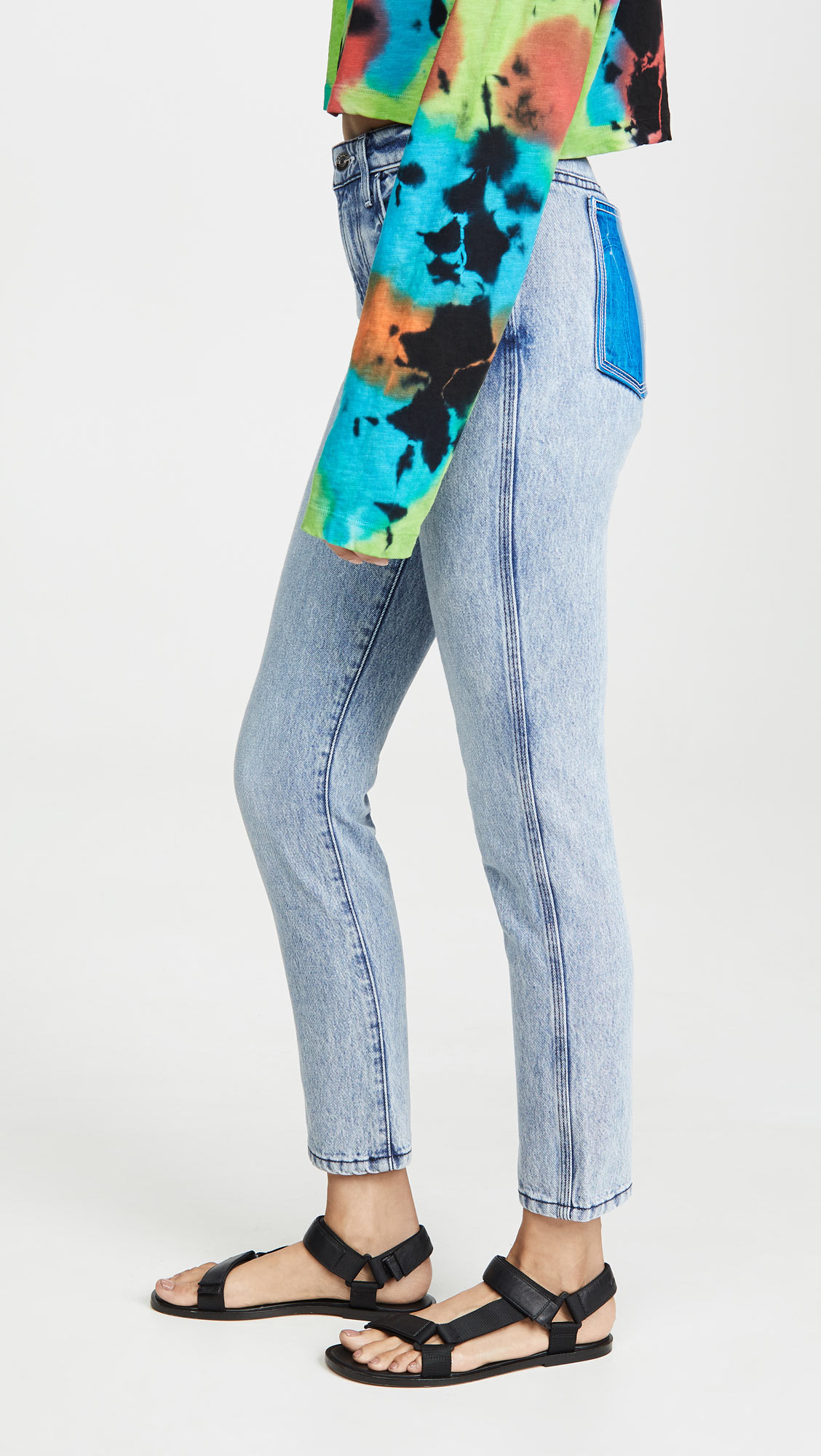 There's two new collections from two brands that have just started being stocked on Shopbop and I thought I would share them with you. One is a brand called CQY, and the other is Jordache. I've chosen to showcase some of their new jeans in the scrollers below for you to see them, and shop them, but I think they're really cool! Especially CQY, there's some beautiful washes and fits there!
CQY

Based in Los Angeles, CQY is a denim collection designed from a perspective that values quality, craftsmanship, and authenticity. They pride themselves on making clothing that's built to last, but also has a clean and modern style sensibility balanced by a deep respect for the rich heritage of denim. They believe that denim should be practical, durable, and deeply personal; a good pair of jeans should be with you for a long time and have plenty of stories to tell.
The brand says they treat each step of the design process like an art form, utilizing the highest-quality materials and beautifully understated details to create wardrobe essentials for our modern woman and man. They keep Los Angeles at the heart of the brand and support their city by working closely with local suppliers, vendors, and sewers.
CQY was founded by Samuel Ku, former President & Creative Director of denim brand AG Adriano Goldschmied, so it's no surprise to me that the washes are amazing. Under his helm, AG expanded to become one of the most beloved contemporary brands on the market, known for expertly made jeans in hand-developed washes and polished staples that anchor the day-to-day wardrobe. His passion for authentic design and Made in Los Angeles quality are the driving inspirations behind the CQY brand, and I can't wait to see where this goes and try out some of the new pairs.
Jordache

Now for those of you in the know with denim, you might be thinking Jordache isn't a new brand, and you'd be right, it isn't, it was founded in 1969, however it was taken over by Benjamin Talley Smith, who you might know as a seasoned denim designer with nearly 20 years experience working with some of the coolest brand names when it was at its peak: Alexander Wang, 3×1, Rag and Bone, Helmut Lang, Marc Jacobs, Re/Done and Everlane being just a few of them, and he also created his own named denim line.
Jordache had been in and out of Walmart for the last 10 years, but now that Benjamin has taken it over and re-branded them, we're seeing it popping up on online stockists now too, pushing it forward into the fashion world. I can see from the new jeans that I've featured just above, they're really inventive and keeping up with current trends, especially with back pockets designs like that. I'm intrigued by this brand and I hope we see them on some celebs! What do you think of both of these brands?
*This post contains affiliate links to help keep this blog running.