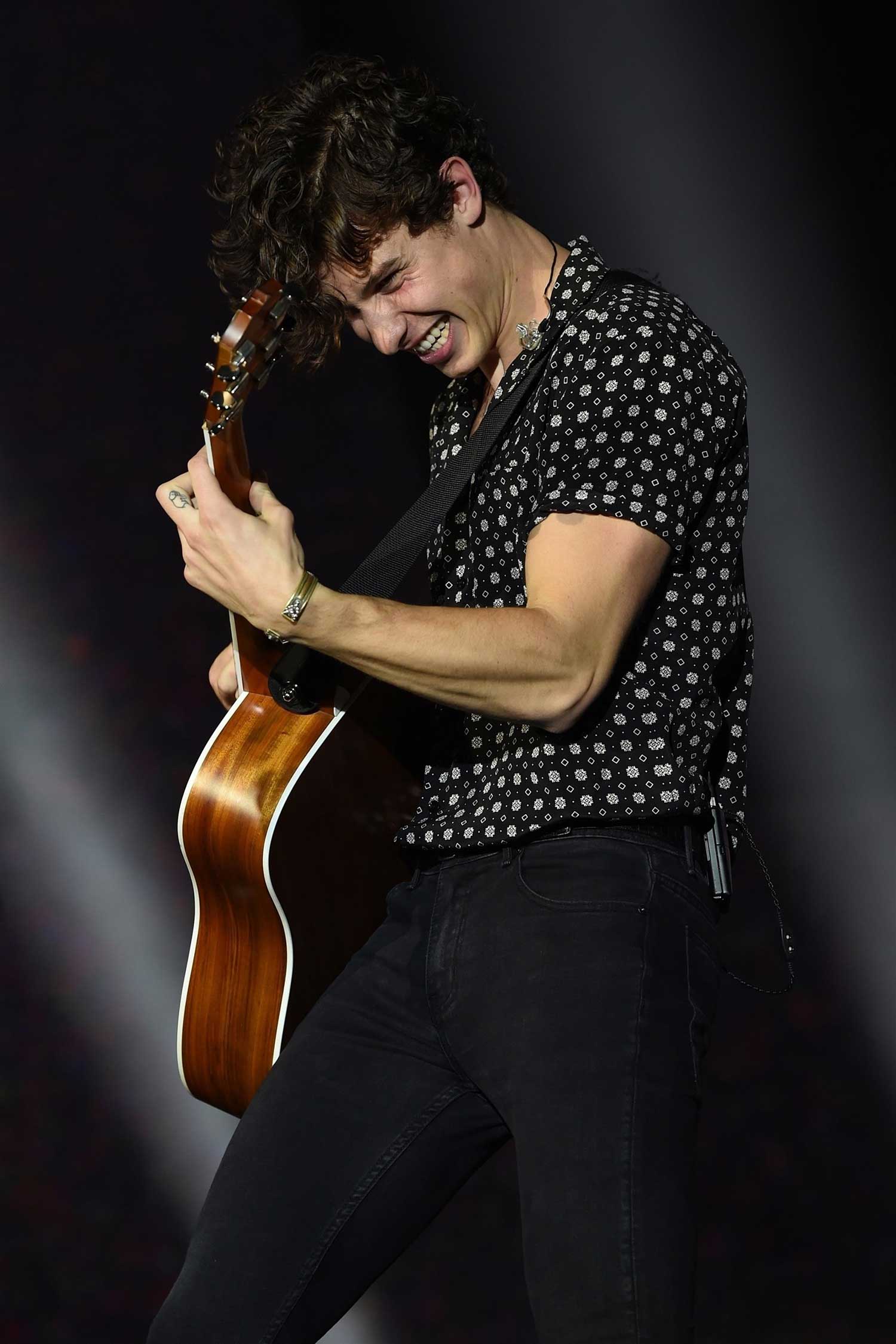 We all know that Shawn Mendes has become somewhat of a style icon on his own now. He's shot to fame quickly over the last few years, but since the release of Senorita with Camila Cabello a couple of months ago, he's taken over the limelight everywhere. Having followed Shawn for a few years and watched his style evolve, while working with his stylist, Tiffany Briseno, to give him more of an iconic vibe, I love what he developed. The look that he goes for is very much the old rocker vibe and the Saint Laurent aesthetic.
Shawn pretty much lives in his Saint Laurent pieces, especially his boots, but also loves their shirts, as well as Allsaints and other similar brands. When he's on stage, his iconic look is a pair of black skinny jeans, his black Saint Laurent boots, and a printed/coloured shirt of some sort, with a white tank top underneath. He's known for always cutting the sleeves off his shirts though. When he's keeping it more casual, you can find him in blue jeans, white sneakers (like Golden Goose), and a lighter coloured shirt or t-shirt. He's also a fan of denim jackets and leather jackets, but as the weather is a lot warmer, those are few and far between at the moment.
Anyway, I have put together 4 different outfits in the scroller below, each one starting with a pair of jeans, and I've gone for the rockstar, cool, Saint Laurent vibe, which I think always looks amazing! He does often wear tailored black trousers, but obviously since this is a Jeans Blog, I haven't included those here. It's easy to shop the looks, just click on the pieces you love in the images below and it will take you to purchase them. Are you guys a fan of Shawn Mendes and the way he dresses too? I find it refreshing that he's a young artist that didn't go down the streetwear/urban route to fit in, and instead sticks to what he likes.

Image Credit: BACKGRID USA