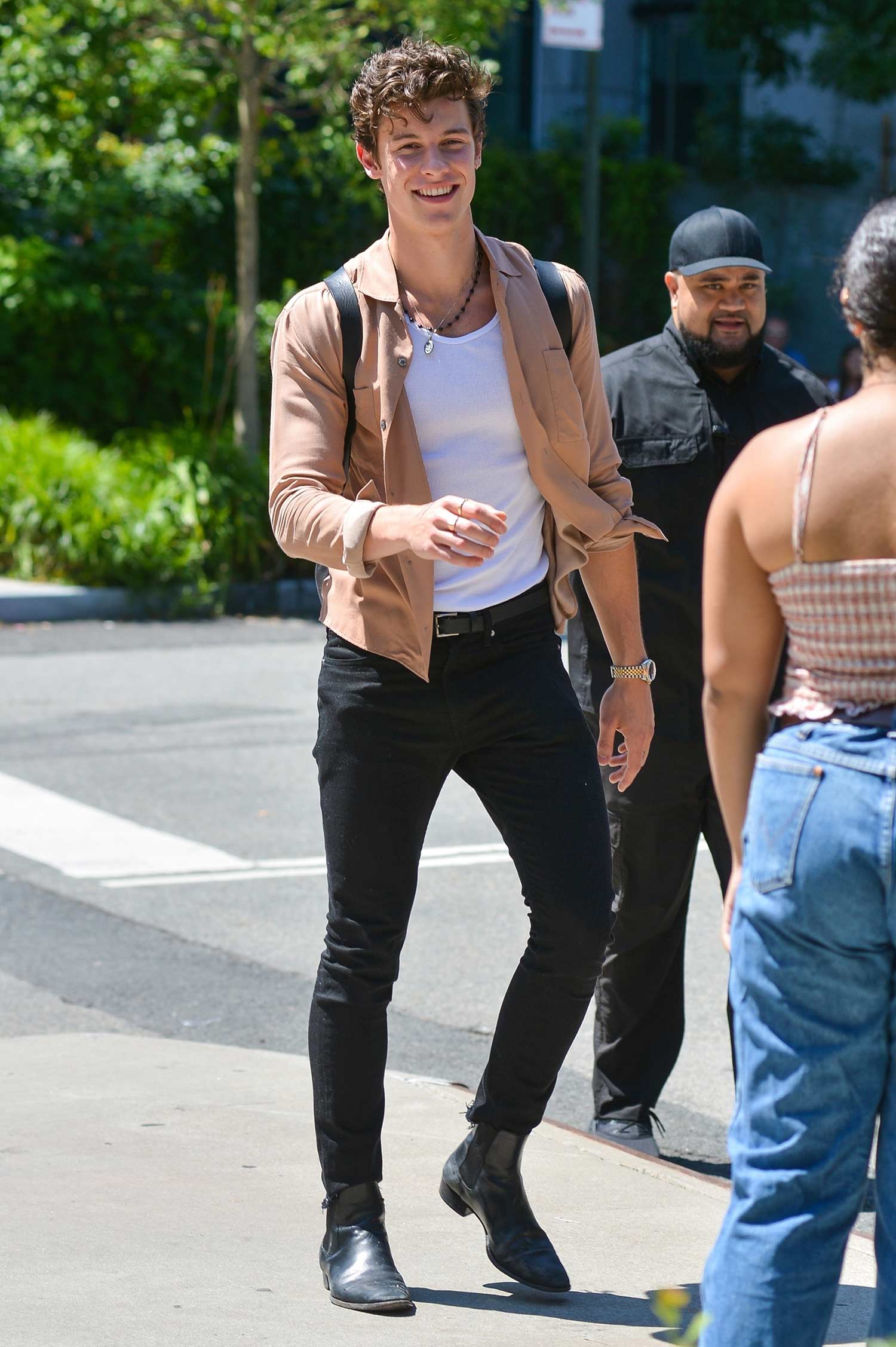 Singer Shawn Mendes was pictured looking happy, twice, while out in New York City. The first time he was headed to perform at one of his concerts (above) and the other time (below) was out with his girlfriend, Camila Cabello, arriving at his apartment after celebrating his 21st birthday last month.
Shawn always has his own style, even though it's very simple, it always has an edge to it based on the customisations and the way he wears his pieces. The jeans he has taken to a lot lately and is living in are these Calvin Klein Black Skinny Jeans, but he's cut the hem off and left it raw, to expose his Saint Laurent Wyatt boots a lot more. The first time he wore these jeans with a peach colour shirt over a white tank top, and the second time was with a simple green t-shirt. I love the addition of the belt on the first outfit. I think the whole ensemble is my favourite!
Given Shawn's height of 6ft 2″, almost 6ft 4″ in his boots, I'm surprised he wanted the raw hem as it crops the jeans so much, to above the shaft of the boot. Usually guys don't do this, but I've been seeing it a lot lately and I love it. I think it gives a real edge to it, and just oozes confidence. Overall I think he's currently the king of the black skinny jean in the celeb world. They fit him perfectly! If any of you missed it, you can catch my blog post on how to dress like Shawn Mendes here.
Shop Calvin Klein Jeans at EastDane.com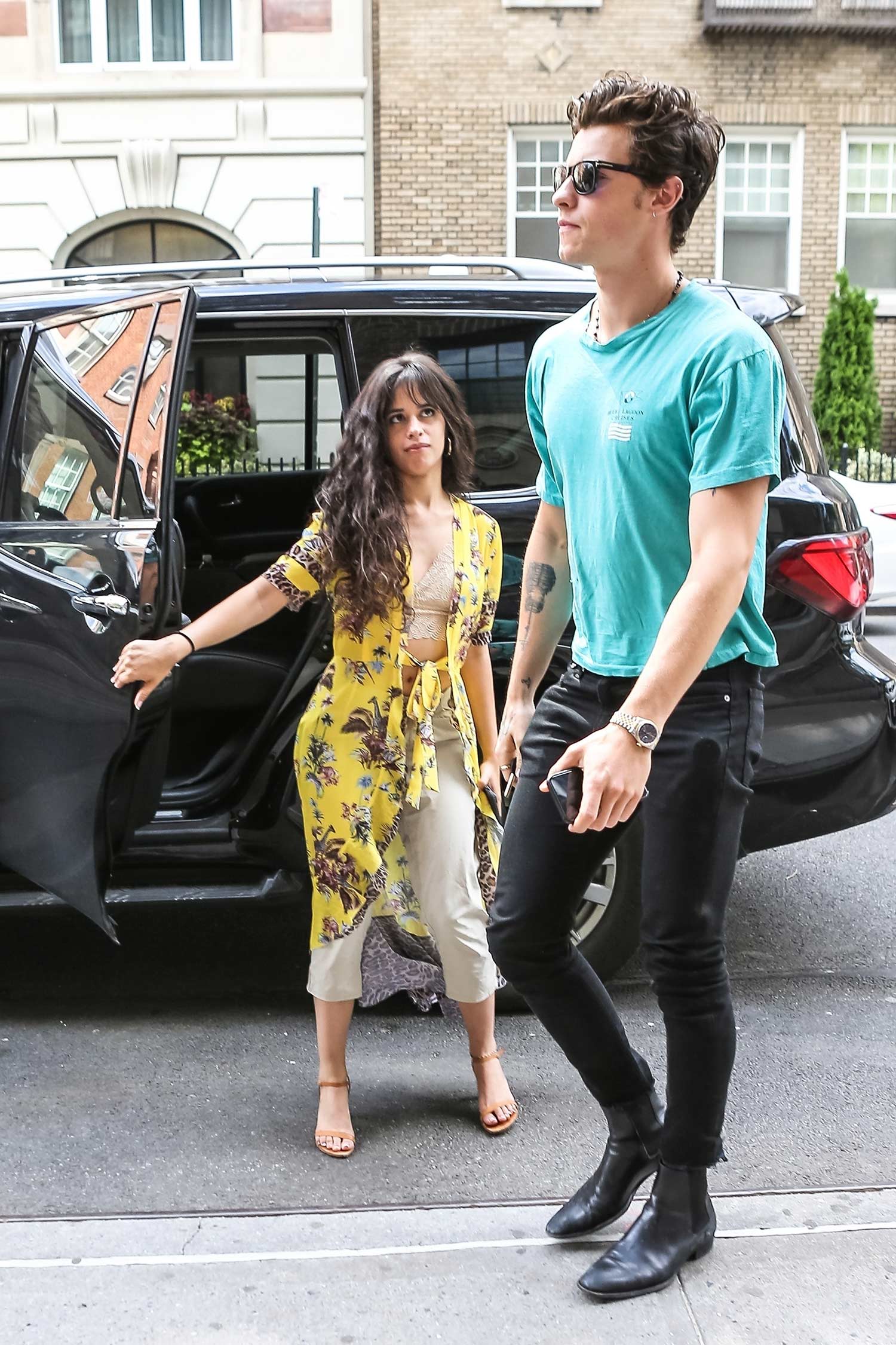 Image Credit: Wagner AZ / David Krieger / BACKGRID