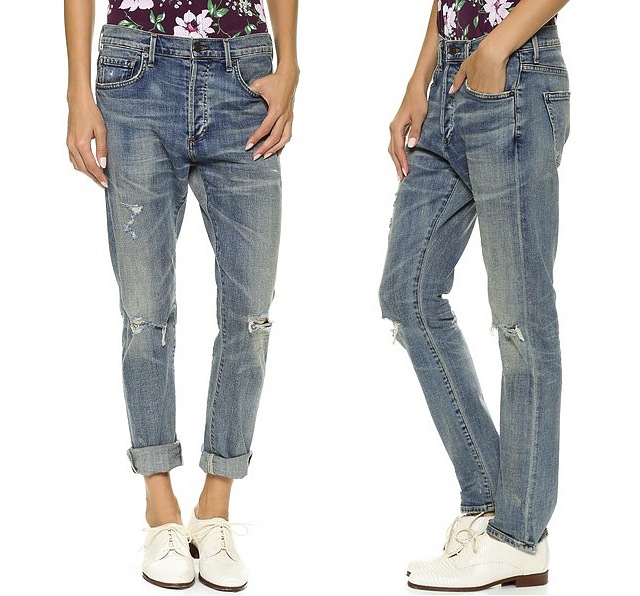 Citizens of Humanity Corey Boyfriend Jeans in Outpost
I am absolutely in love with these jeans! I saw them last week on Shopbop (owning a denim blog means you have to check out the new jeans!) and completely fell for them. As Spring is soon approaching, I'm starting to really get into boyfriend jeans again, and these Citizens of Humanity Corey Boyfriend Jeans in Outpost are just perfect! I love how they can be cuffed for a really casual feel, or worn full length to smarten them up a little bit, depending on your mood.
I haven't tried the Corey fit just yet, but I will be soon and I can't wait! It features a rise of 10.75 inches, an inseam of 28.75 inches and a leg opening of around 13 inches, so it looks like it would be a slouchy, yet tapered slim boyfriend or straight leg jean. This wash is made of 98% cotton and 2% polyurethane too. I can definitely see someone like Jessica Alba styling these to perfection, or even Gwen Stefani! What do you think? You can buy these jeans online at Shopbop and Revolve Clothing.