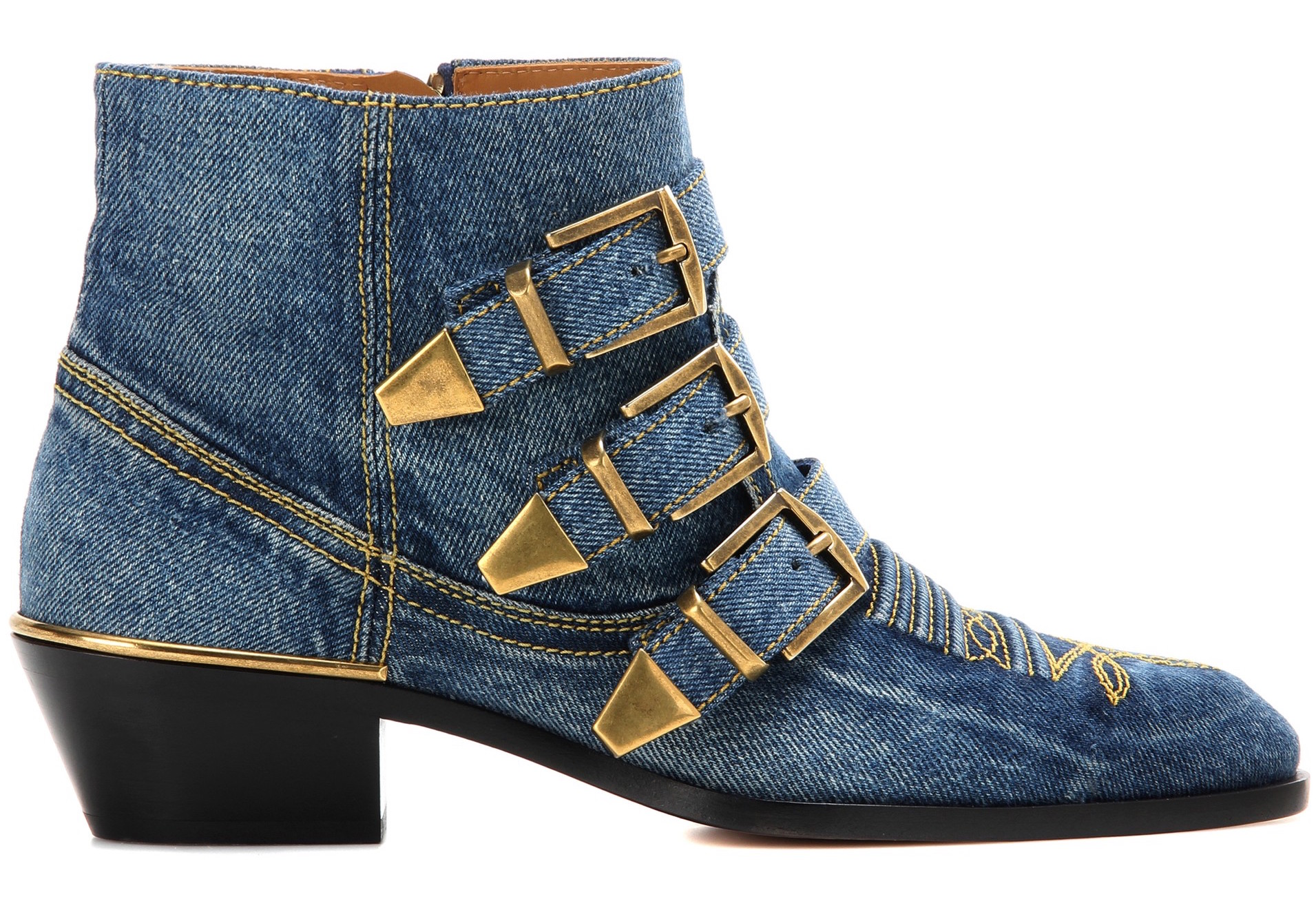 I recently came across these Chloe Kris Denim Ankle Boots and thought they were gorgeous! I personally have a pair of the Chloe Susanna Boots in Velvet and I'm madly in love with those, but a denim version? Yes please! Who doesn't love denim shoes…
These Chloe Kris Boots are cut at ankle height and crafted from a vintage looking denim, which is washed nicely, reminding me of an old pair of Levi's. They feature exaggerated top-stitching and antique gold-tone hardware for a hint of Western appeal to them. I must admit, I probably might have preferred silver hardware as it's cool toned like the blue denim, but gold is definitely bold and makes a statement.
Of course these boots are made in Italy as are most Chloe items, so they have a great craftsmanship, coupled with the leather insole and sole, the zipped side, and the almond shaped toe, you're onto a winner with these. They have a 2 inch heel as well, so they are more than easy to walk in. Just imagine how cute these Chloe Kris Boots would look with black jeans for a double denim look, or floaty skirts in the Summertime? Love them!
Shop these Chloe Boots at MyTheresa.com