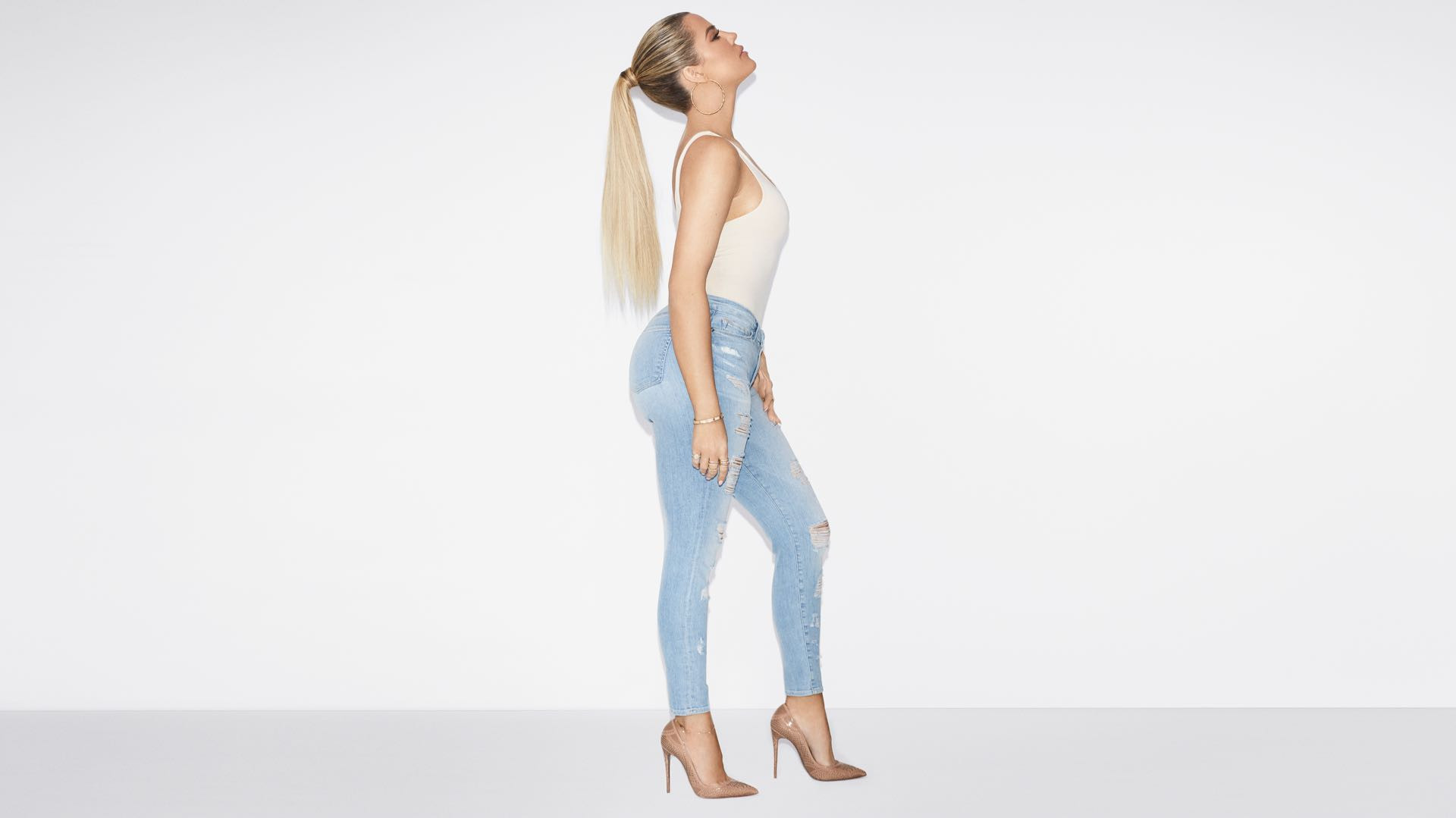 You may have already heard, but denim obsessive, Khloe Kardashian, has launched her own denim line! It's called GOOD AMERICAN and it's designed for a curvier, sexier and stronger shape. I know so many of you have been waiting for a denim line like this to come out that accommodates everyone's figure, so I'm very excited to tell you all about it.
Not only is Khloe doing something good by making jeans for different women, they're also made in Los Angeles, California, like a lot of premium denim brands. GOOD AMERICAN is dedicated to having a positive impact on the community by working with manufacturers of jeans in the United States and supporting charities that empower girls to realize their true potential. How amazing is that?
GOOD AMERICAN actually originated from a conversation between Khloe Kardashian and Emma Grede (pictured below) about what it means to be a woman today. "We believe everybody deserves to be shown off. Fashion should be made to fit women, not the other way around. Body ideals really have shifted in the last few years", says Emma.
"Emma and I both agreed there was something missing from the denim community," says Khloe. "Whenever we bought new jeans, it was hard for us to find a pair that fit our body types, and even when we did they'd always need alterations. We knew if we both had this problem, there must be tons of girls who did too. So we set out to make a denim line that's sexy and flattering, and made to fit you – not the other way round."
I think the result is amazing and I'm happy to see that the campaign features plus size models as well, so you can see how the denim fits on various sizes and shapes of the female form. The sizes start from a 0 (which is size 25) and go all the way up to a size 24 (dress size, not waist size). I don't think I know of many denim brands that do 0-24 sizing at all. There's also 3 different jeans cuts to choose from and they are:
GOOD LEGS – Slim fit. Hip and leg sculpting fabric recovery technology.
GOOD CUTS – Skinny boyfriend. Hip slimming. Signature straight leg.
GOOD WAIST – Ultra high-rise. Natural back lift. Corset slimming elasticity.
GOOD AMERICAN is available exclusively on goodamerican.com and in select Nordstrom stores, so you don't want to miss out. The price is around $169, so it's at the lower end of the premium denim scale. They ship internationally too for those of you overseas. I honestly can't wait to try out a pair of these jeans and see how well they fit. You all have to let me know how many of you have tried them as well and what you think!
Shop GOOD AMERICAN at Nordstrom.com