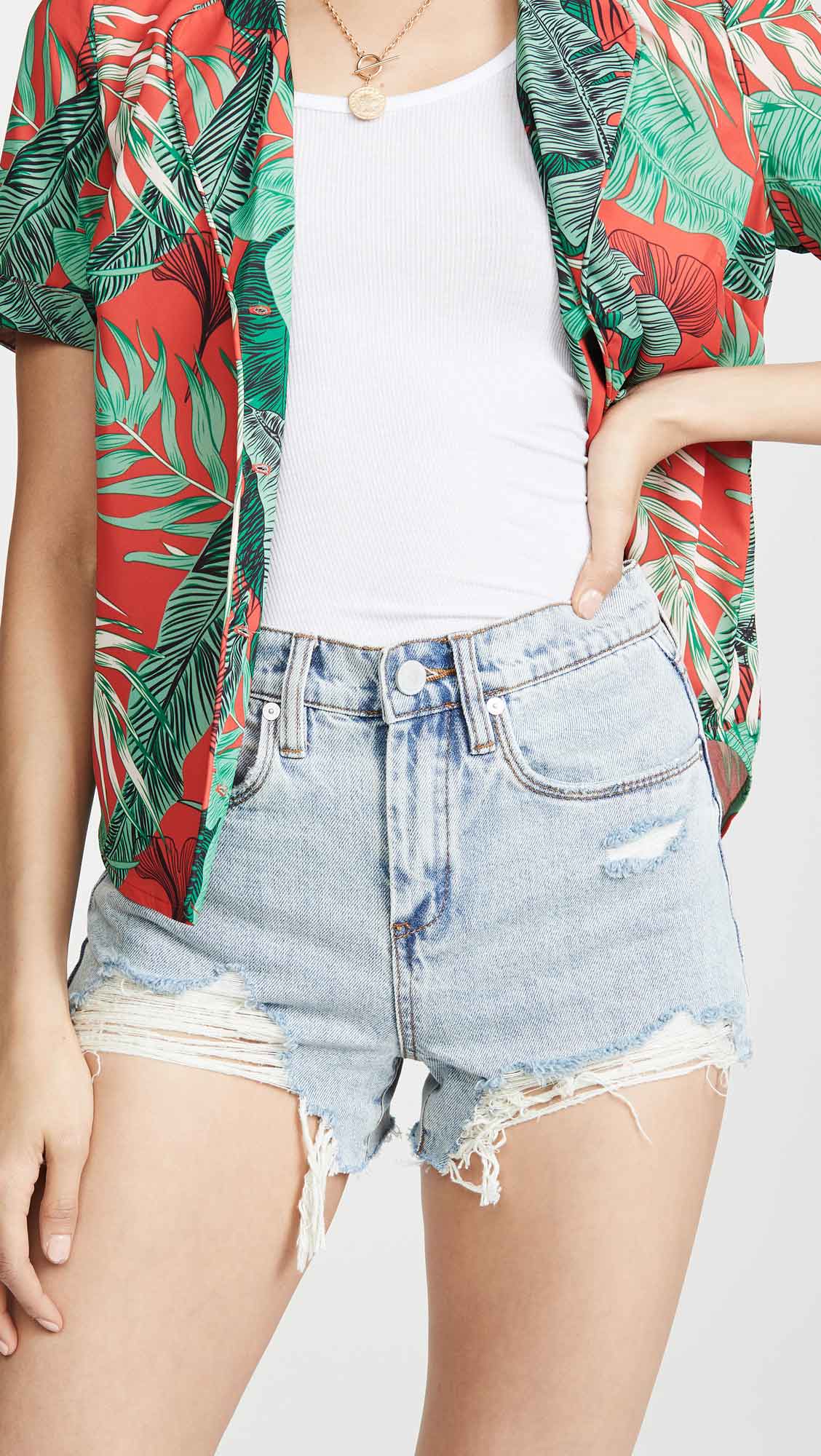 It's gearing up for denim short season! This weekend has been fairly warm here in the UK, hitting 22C in some parts, so that means it's time to break out the denim shorts, right? This time of year is always exciting as we're waiting and anticipating Summer, and that brings with it so much joy! Especially where our wardrobes are concerned, we love a good pair of denim shorts!
With that in mind, I have rounded up 20 of the new styles to come in stock, and I think there's something for everyone here! There's every wash from black and dark blue up to mid and light blue, with or without distressing, but there's also a varying amount of lengths, from above the knee to short shorts! You don't have to go plain either, camo is starting to trend and there's a pair with your name on if that's your thing! We have also got white, tuxedo striped, and short denim overalls too! There's even a really unique and cool two tone denim that I imagine will be extremely fun at festivals.
To see the brand new denim short styles, all you have to do is click through the look book below. Once you see a pair of shorts that you like, click the image and it will take you to purchase them. It's as simple as that! You can also check the new in section on Shopbop if you want to make your own decisions! Happy shopping! Let us know which pair you like the most too!