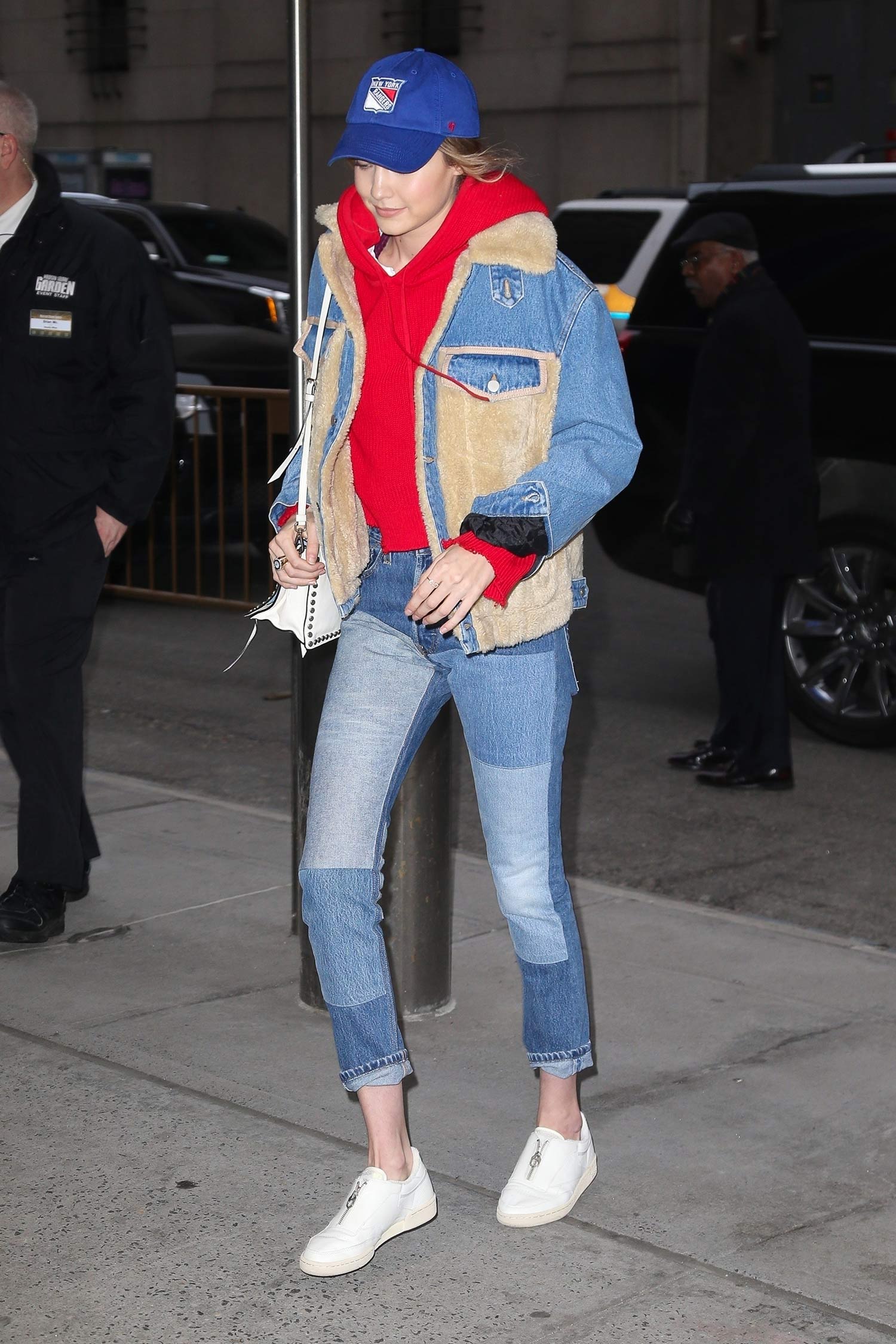 Supermodel Gigi Hadid arrived at MSG for the NY Rangers Hockey Game in New York City a while back. I never got around to posting these images as I didn't know what her jacket was, but since I still love the outfit and found out, I'm sharing it with you now!
Gigi loves her denim so it's no surprise she was head to toe in it! She opted to wear a patchwork pair of RE/DONE Levi's jeans which she styled with a red hoody and threw on a denim and shearling Holzweiler Mastodone jacket. She finished it off with some white low top sneakers by Reebok and a New York Rangers cap.
I absolutely love these jeans! I have always been a fan of patchwork in general as I think it's unique and quirky, but these take it to a new level. I like that the patches of denim are much larger and there's just two different shades on the front. They really got my attention. RE/DONE Levi's always have a way of getting things right when it comes to vintage denim. What do you think of her outfit? I hadn't heard of Holzweiler before now, but the jacket is in the sale if you want it.
Shop Levi's Jeans at Shopbop.com
Image Credit: BACKGRID