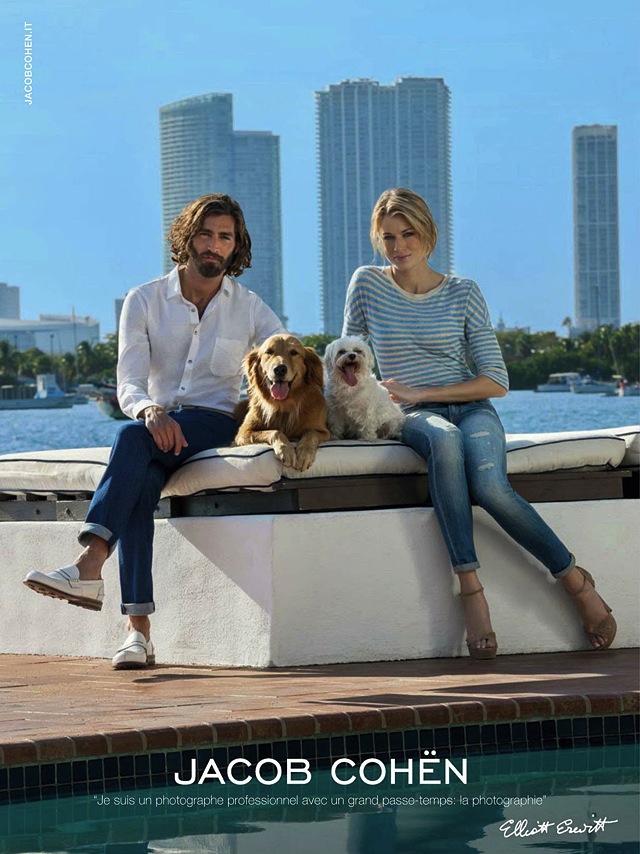 I was recently introduced to a brand of jeans called Jacob Cohen Jeans that I wasn't too familiar with before (I have no idea why since it's been around since 1985). The brand is a genuine Italian company, created in the region of Veneto, in Italy by Tato Bardelle and uses some of the highest quality Kurabo denim, sourced from Japan. One thing that actually sets Jacob Cohen apart from other brands is the fact that they have an environmentally friendly production process, something they take very seriously during the making of their jeans. This also includes not using any chemicals during the dying and washing process of the jeans. How cool is that? Instead, the company washes the jeans with Greek pumice stone to make sure they will hold up well and last a long time, making them worth their price tag, which is around £299 – £599.
After doing some more research on the brand, I found out that when you buy a pair of Jacob Cohen Jeans, they come with an exclusive tracking code which actually allows you to find out any information you would like to know. This includes information on who created your jeans, the details and the whole manufacturing process as well. I think this is a really unique idea and I love it! Being able to find out how your jeans got into your hands is something that I would definitely be interested in! Knowing that they had a life and a story before they hit the shelves!
Like a lot of premium denim brands that have unique washing processes, like with the Greek pumice stone, you wont find two pairs of Jacob Cohen Jeans identical to one another. This means that every pair of their jeans is completely unique, giving you that edge above everyone else. I think if you love raw denim as well, for the idea of the jeans getting better with age and moulding to your body, you will love these too! I've heard they are designed to get better and better the more you wear them!
Not only are the details unique with the coding and the individual washes, each pair of their jeans include features like chain-stitched hems, hand-written care instructions, silver plated buttons and pony skin brand labels. You will even get a spool of extra thread in the same colour of the stitches throughout your jeans too! They do make both men's and women's jeans, so I have included a few styles below for you to check out, as well as a couple of ad campaigns and close up shots! Have you heard of Jacob Cohen Jeans before? What do you think of them?
These are three of their men's styles above, in dark blue and a washed black/grey. I think you can see the details incredibly well here, including the barcode, the selvedge, pocket details, lining, unique buttons and more! Speaking of which, how cool are the Jacob Cohen buttons below? They use these as the main closures of their jeans and I love that they are all different!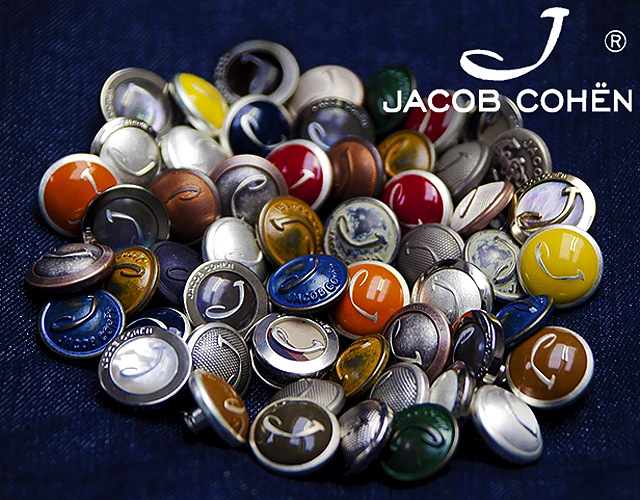 Here are a couple of their advertising campaigns, from previous collections, and I think they are so inventive. They show off the denim well, but explore the creativity of the brand.
And finally, just below, I've chosen to highlight three select styles, each for men and women, from their current collection which is available at the moment. I'm in love the patchwork jeans that they have since that's a huge trend for Autumn 2014! Which do you like?