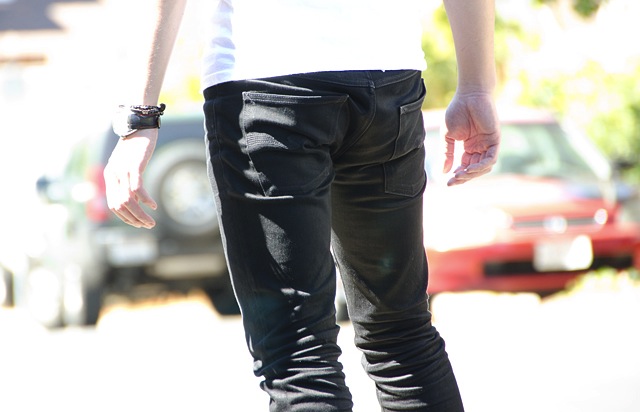 Do you remember that feeling when he first held your hand or that familiar brushing of the hair when he leaned in for the kiss? Now that's what it feels like every time I put on my Thin Finn by Nudie Jeans.
My love affair for denim started since I could remember, and every pair of jeans that I owned was like being in a relationship. Some lasted longer than others, and I definitely went through many phases. From dry to washed, raw or selvedge, tight to loose fit, button fly/zip fly, the list goes on and on. You can say that I definitely got around!
I was in between relationships, moving on from one pair to another, when I decided to give Nudie Jeans a try. After all, they're socially responsible, reuse and recycle old denim to make new ones, and they'll even repair your broken-in Nudies at select stores. Best of all, when you're ready to move on with a new pair, you can pass on your newly repaired jeans back to the shop as second-hand articles. There's a sense of community from this, a passion not only for denim but also to the people who make and wear them. I also feel good knowing that my Nudie Jeans are manufactured under the highest of standards where ethical working environments are valued. Now those are sustainable qualities I'm attracted to, and dare I say, the type of qualities I look for in a relationship.
It was love at first sight, and it happened when I least expected it. Doesn't it always? On a rare cool evening, I walked into my favorite department store to seek warmth and a little retail therapy. There's nothing more invigorating than the gentle scent of perfume that fills the air as I entered the lobby doors. As I always do, I headed straight to the denim department. Inspiration was everywhere. Different washes, colors, and styles were on full display featuring the latest trends from carefully selected designers. I had just heard of Nudie Jeans then and decided to go and look for them. Destined it seems, they were featured in the front display and couldn't be missed.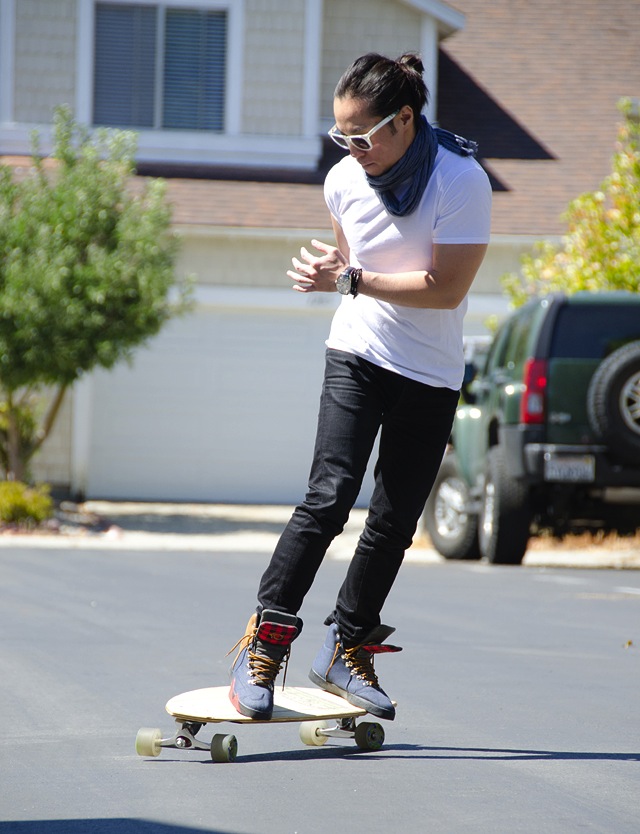 I picked the Thin Finn Black Ring because of its slim silhouette. Inspired by the 1950's carrot shape fit jeans, it is made with stretch denim, 99% organic cotton 1% elastane, for extra comfort. It's also one of the lighter denims in their collection, weighing in at 12.7 oz, perfect for daily wear in sunny California.
I went into the fitting room and slipped them on. I knew at that moment, like a familiar embrace, there was something special about these jeans. They fitted me nicely, almost tailored-like. It passed my audition on the first take, I didn't care to try on another pair; I had already found my perfect match. Overjoyed with emotion, I took them home with me that evening.
I'm a white tee and denim kind of guy. I've had this pair for about 8 months now and not a day goes by when I don't put them on. With the right pair of boots, or wingtips, and classic wayfarers of course, I can pull off any look to fit my mood. I feel inspired to go about my daily rituals walking down city streets with the confidence and swagger of a rock star. And for those special occasions where I want to dress things up, I "double denim" with my favorite denim blazer.
I can't wait to see how these jeans age over time. Hopefully with grace and a lot of character. Luckily I'm in love with these jeans, it just feels right, and it's a committed relationship I will nurture for years to come.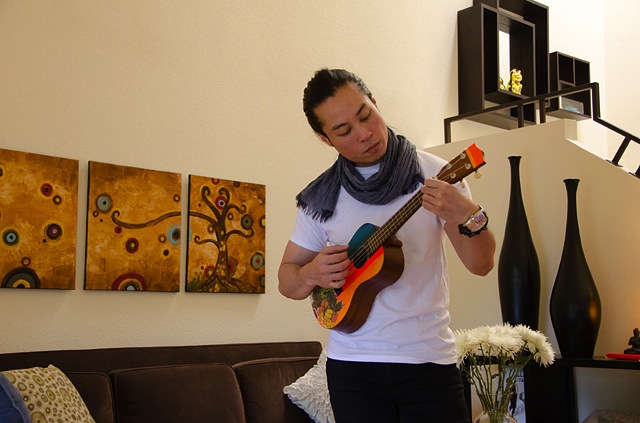 – A huge thank you to Patrick for submitting his denim tales story and for being a huge fan of The Jeans Blog from the beginning. It's always nice to meet like minded people who share the same passion as you do for denim. Please do get in touch and send in your denim tales to be featured here on The Jeans Blog!