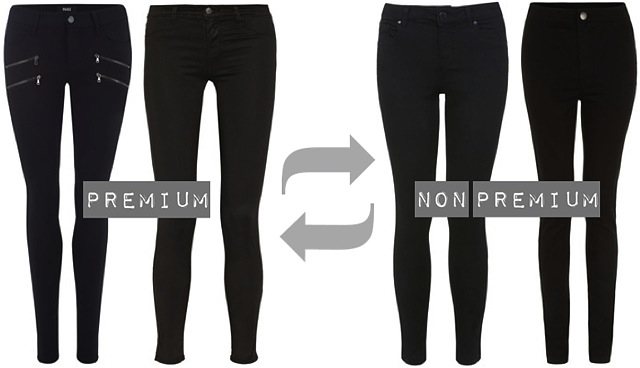 Paige Denim  |  J Brand                                                                                            TWIK  |  Just U.S.A
When it comes to black skinny jeans, everyone should own at least one pair! But my question to you is, do you prefer to go premium when it comes to investing in classic denim, or do you prefer to look to the high street, finding cheaper brands?
For me personally, I always prefer to go premium. I think investing in a pair of great quality premium denim jeans which have a fantastic, flattering fit, a great silhouette and that are made/constructed really well out of a great quality denim is important. Not only do these jeans last you for many years and retain their shape well, they feel comfortable at same time as looking fantastic!
However, I know not everyone can afford premium denim as it does come with a hefty price tag (which is why I put together a denim brands under $100 post) and isn't always readily available to some people, so what do you look for when you are choosing a cheaper alternative and do you not worry about them being premium? When buying your jeans do you make sure the fit is nice or that the wash is better? What are some of your important points? I would love to know!