How to find the perfect skinny jeans for short women
When you have legs that are on the shorter side of petite and you struggle to find skinny jeans that don't stack at the ankles or a pair that you don't have to hem, it's a dream come true. You might actually think that magic powers have reigned down on you that day as it's a miracle you found a pair, however, I'm going to teach you how to be savvy when it comes to finding skinny jeans for short legs.
One of the best things about skinny jeans taking over the denim market has been the evolution of them. I remember the old days when you couldn't find an inseam shorter than 32″ on a skinny and the skinniest you could get was a 12″ leg opening (which was hardly skinny), this was a nightmare for someone like me with shorter legs, but as times have changed, skinny jeans cuts have evolved and it's definitely in favour of us shorter women! So, here are some tips that I have put together for you on finding the perfect length skinny jeans straight from the rack!
Shop Your Jeans Cuts Wisely
When I say shop your cuts wisely, I'm saying use the cuts to your advantage! I personally wont buy a pair of 12″ skinny jeans these days, not only because I don't find them skinny enough for me, but because I know they will usually come with a longer inseam and will create a lot of bunching at my ankles. So, what do I do instead? I buy a pair of ankle skinny jeans that are designed to be cropped and hit above your ankle, however on someone with shorter legs, these actually act as full length skinny jeans!
Choosing ankle skinny jeans or ankle peg jeans is an incredibly wise option because it eliminates the need for hemming, there's no stacking at the ankles and the jeans fit really well from the off! One of the best things though is the amount of options right now, every denim brand has an ankle crop skinny in their collection and it means we have the run of the mill! The inseams on ankle skinny jeans usually run at around 27 to 29 inches long, which is much better than the usual 32 or 34 inch legs!
If that length is still too long for some of you ladies who are even more petite, I recommend trying out a pair of actual cropped jeans. A lot of cropped jeans tend to run at around 25/26 inches in length, so this could be ideal for you. There is a slight limitation with these though as they do only come around during the Spring/Summer seasons, however there's no harm in stocking up for Winter on them! Here are some great options for ankle skinny jeans below.
The Citizens of Humanity Rocket Crop is my absolute favourite! I'm wearing them above in the main photo for this article and they combine a perfect high rise, a skinny leg and a shorter inseam which is perfect! Their famous Rocket cut just got the most amazing makeover with the cropped version and I'm seriously going to be stocking up on these!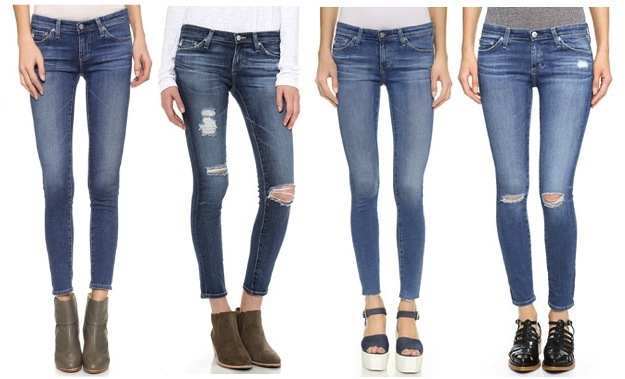 AG's The Legging Ankle is another favourite of mine! Not only do they have the flattering back pocket placement that AG is known for and the most authentic and vintage looking washes, but the inseam length is perfect. I am obsessed with these!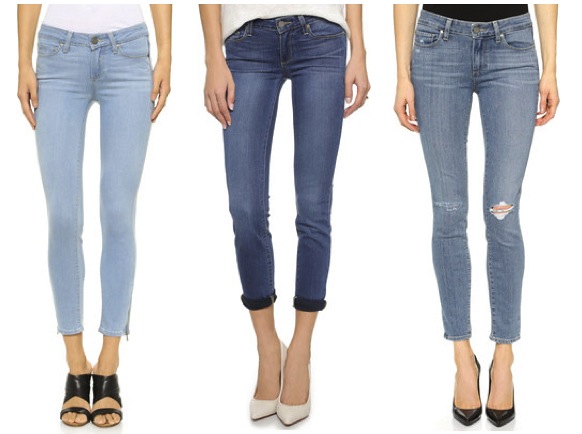 Paige Denim Verdugo Crops are also another great option. Paige took her classic Verdugo super stretch skinny and cropped it, perfect for those of us with short legs! Not only do these come in various washes and fabrications, they have a flattering fit too. There's also higher rise cuts like the Hoxton which are cropped too!
So these are some great options for cropped skinny jeans becoming full length skinny jeans on petite ladies, but don't forget there are also brands that do a range of petite jeans in their collections. Paige Denim has a petite section, so do many others (like GRLFRND), but I often find these ranges limited and there's not a huge amount of options, so cropped jeans are the best way! Happy shopping! You might also want to check out my boyfriend jeans guide. Thank you for reading The Jeans Blog, don't forget to subscribe and follow on social media!
These brands have some amazing cropped jeans as well:
FRAME | L'Agence |  DL1961 | AGOLDE | J Brand | GRLFRND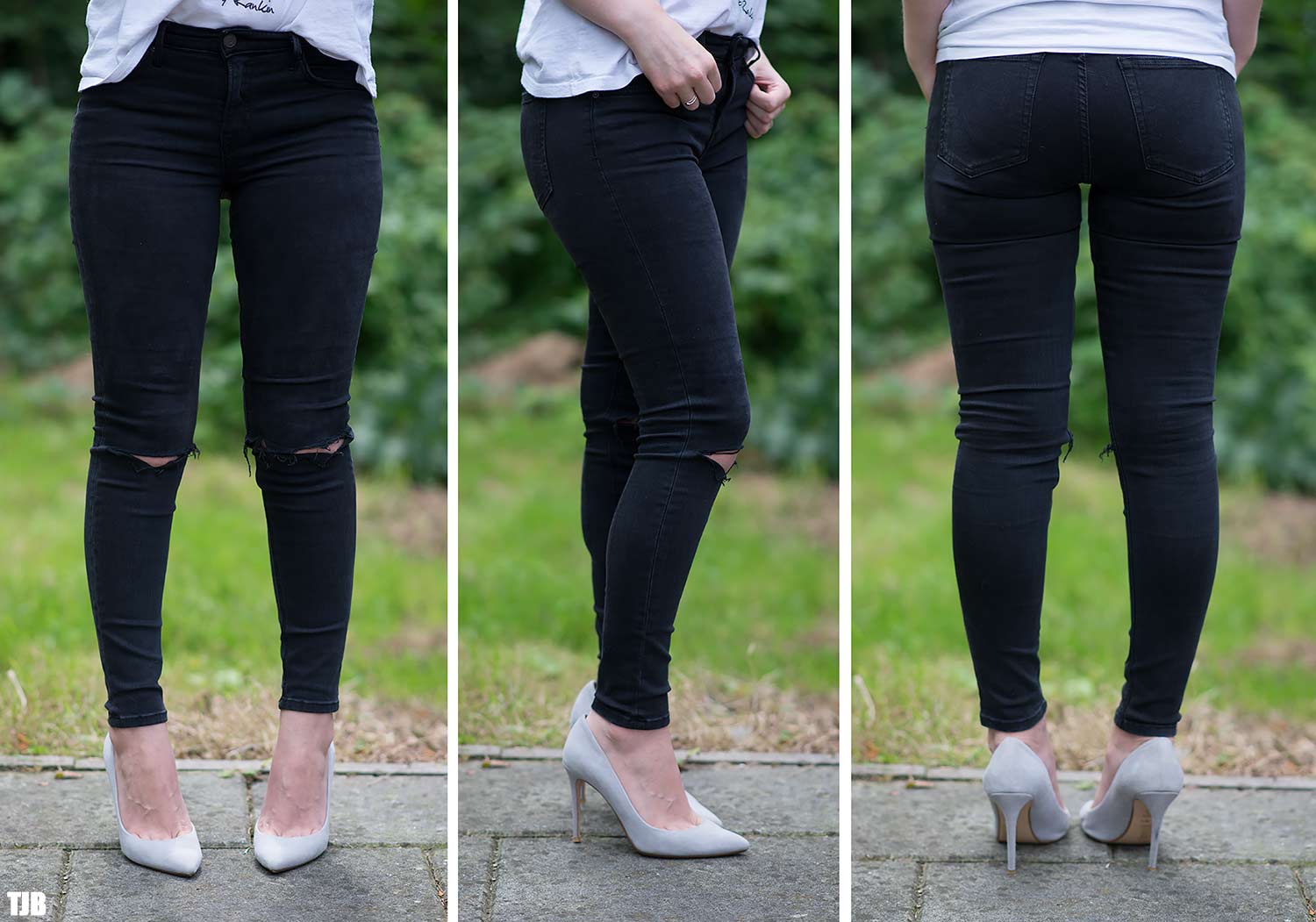 Jeans above – GRLFRND Candice Petite
Jeans above – L'AGENCE Margot in Graphite