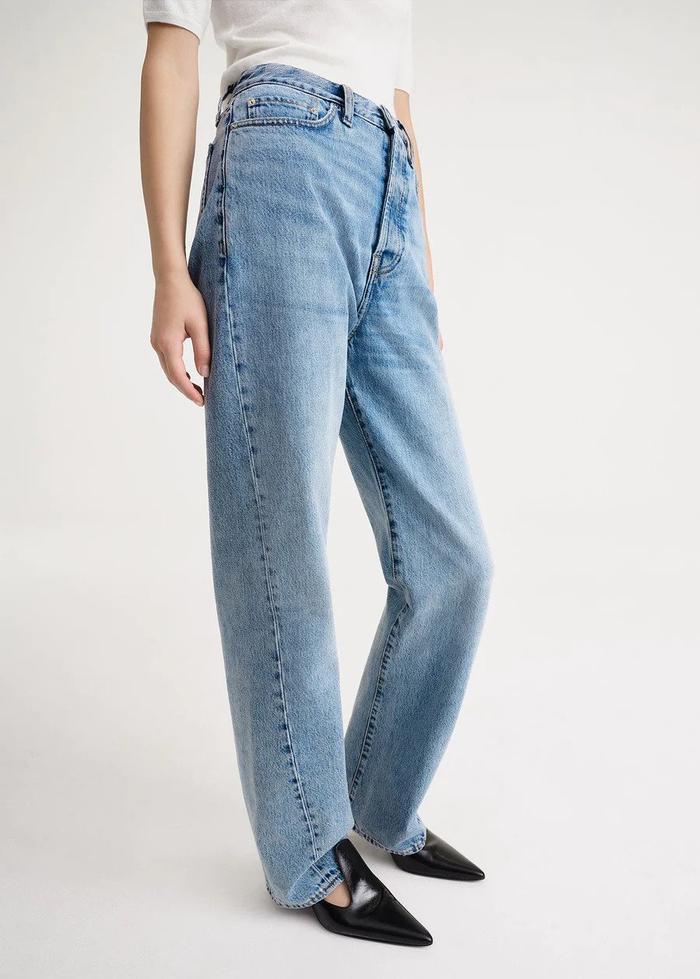 What Does The Quiet Luxury Trend Mean For Denim?
If you regularly read magazines like Vogue and Elle, or online publications like Who What Wear etc., you have probably heard the term 'Quiet Luxury' being thrown around like it's the hottest thing since sliced bread. Quiet Luxury is taking over for 2023 and I'm here for it since it's my personal style anyway!
So what is Quiet Luxury? It's basically a mixture of designer and luxury pieces that are simple, muted, without logos and monograms, but in neutral shades. Elegant, muted, simplicity. Think soft beige cashmere sweaters, tailored trousers, structured coats, high quality leather bags and shoes… but no branding in sight. It really is 'Quiet Luxury'.
What does this mean for the world of denim though? I feel like Quiet Luxury has been a trend in the denim world for the last few years, since plain and simple washes are what most of us love in terms of a base for an outfit. Jeans have taken a backseat more when it comes to trends. They used to be bold and loud, in bright colours and prints, with unique details. They were often the focal point of the outfit. But they are now very much the base of most people's looks and other items take the front seat.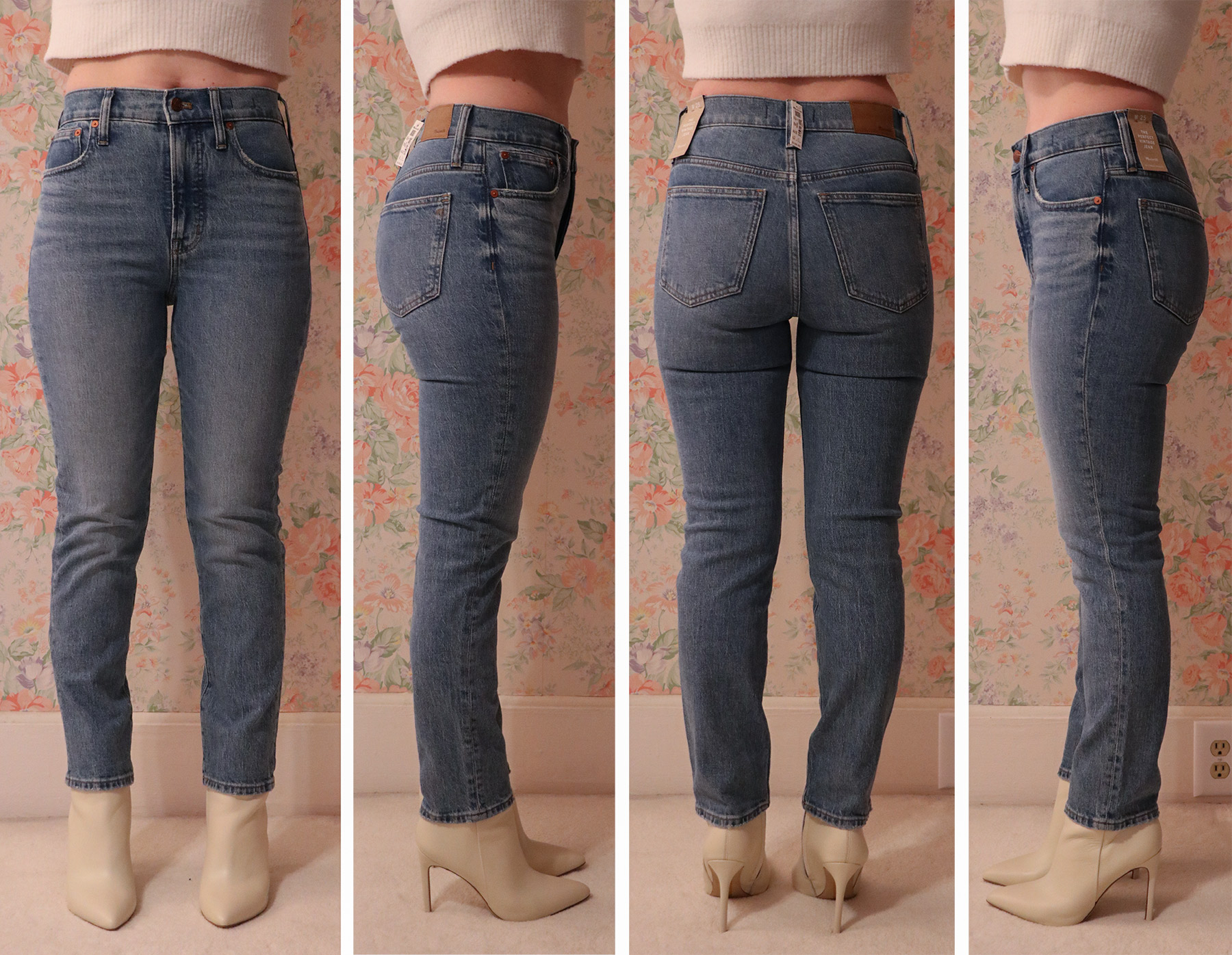 What are Quiet Luxury jeans? We're looking at the classic vintage mom and dad or 90's fits in plain medium to light blues, and were looking at classic slim fit black or indigo jeans. We want to stay away from any jeans that are heavily distressed and ripped, stay away from bright colours, stay away from logos and branding… keep the denim simple and plain. One brand that's perfect for this is Madewell, as it's more affordable too, but here's a list of some of the best Quiet Luxury denim brands around:
8 Quiet Luxury Denim Brands
Madewell – They are an amazing brand for simplicity! You want to think about choosing their The Perfect Vintage Jean as it's ideal for this!
FRAME – FRAME have always had minimal designs as they never had any branding on the back pockets or a back leather patch since they were established well over a decade ago! They're a great Quiet Luxury brand.
PAIGE – PAIGE rebranded quite a few years ago and removed the signature pocket stitching, so her back pockets are plain now, only featuring the stitched lines at the edge. Her washes and fits are definitely in alignment with this trend.
Citizens of Humanity – The same for COH, they went through a rebrand quite a few years ago and removed the signature pocket stitching. Citizens of Humanity now are plain, minimal, vintage inspired, and simple!
AGOLDE – AGOLDE are a sister brand of Citizens of Humanity, and they are even more simple and muted in their designs. They love vintage inspired denim, so they're perfect.
RE/DONE – This brand originally came out when they modified vintage Levi's jeans to have a modern fit, however they then changed to creating their own jeans and their own line is sophisticated, vintage inspired, and plain.
L'AGENCE – This is a French inspired brand and they are a little more on the pricey side, but L'AGENCE jeans are very minimal, elegant and simple. You can't go wrong with their jeans as they are super classy!
The Row – Finally, The Row, created by the Olsen twins some time ago, their whole brand is Quiet Luxury. They do create jeans as well, and their in line with the neutral aesthetic.
So now that you know exactly what Quiet Luxury is and what denim brands fit this trend for 2023, how do you style these? Much like I suggested above, with neutral shades and luxurious fabrics. Avoid logos and branding, and opt for tailored and structured jackets and coats. Simplicity is key here, so less is more, but definitely don't be afraid to layer if you're mixing fabrics and various neutral shades together. Finish things off with some dainty jewellery, a quality leather handbag, and you're all set! Are you a fan of the Quiet Luxury trend for 2023? Or are you like me in that you've already been wearing it?
Buy Quiet Luxury jeans below: