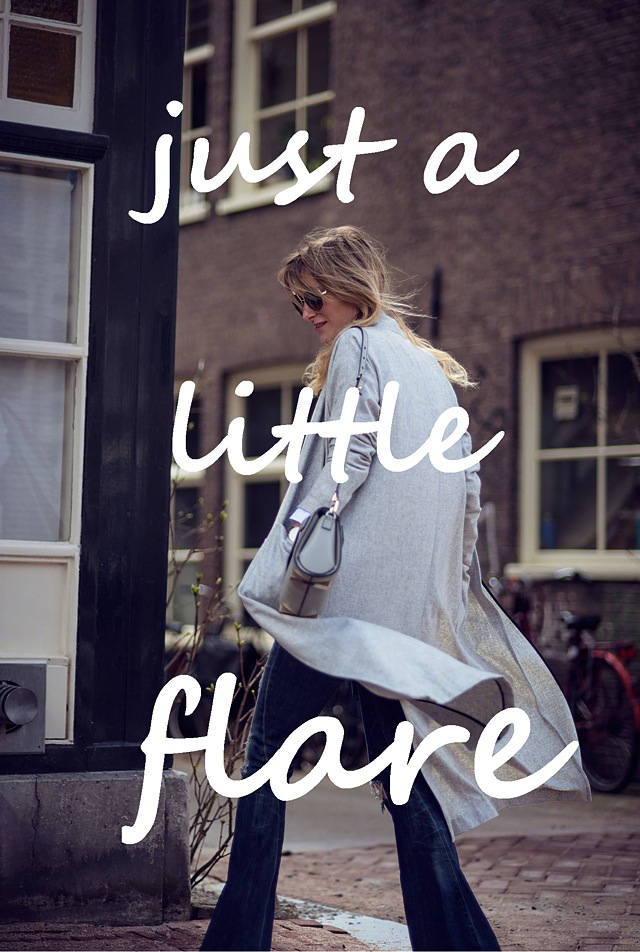 Flares are making a comeback! They are no longer taking a backseat to the everyday skinny or saved for costumes or business attire anymore. Whether you choose to wear them slouchy or fitted, flared jeans will add a whole new vibe to the usual look that we have become accustomed to. Style them with your casual pieces, just like your skinnies, and with the warmer weather approaching, maybe it's time to give those ankles a breath of air. How many of you are ready to give your skinny jeans a break? I've chosen some of the best flared jeans around at the moment, from clean to rugged, so take your pick!
MiH | Paige Denim | GOLDSIGN | McGuire
Clean flares are one of the easiest to style as the washes are simple and usually dark. Dress up a look with a blazer and heels or why not try out some clean white denim flares for the Summer? These Paige Denim flares will definitely let you stand out from the crowd while helping you keep cool in the sun. If you prefer dark, why not take a leaf our of Rachel Zoe's book and style them like her?
3×1 | Frame Denim | Koral Los Angeles | MOTHER | Stella McCartney
High rise flares are not just from the '70s anymore. Many brands have brought them back to sit front line in their latest collections. Now cut with a modern feel, you don't have to worry about that mom jeans look when tucking your shirt into the waist. You can also go coloured with these Koral flares or keep it classic. Either way, the high rise flares are extremely popular.
Citizens of Humanity | R13 | Current/Elliott | DL1961
If you have more of a grunge vibe to your looks or you want something more casual to wear with your flats, then rugged flares are for you. Think of a throwback to the '90s with these tattered hems and ripped up denim, easily giving you that sense of 'I just threw this on' to your look. Think Vanessa Hudgens or Kristen Stewart with these rugged flares, it doesn't matter how you wear them, as long as it's easy.
Current/Elliott | MiH | J Brand | Hudson
Finally we have the worn flares. These are great for achieving that laid back California girl look that a lot of ladies covet at the moment. The washed out denim and the lighter fading really gives a sense of ease to the jeans, making them a lot easier to wear. No longer are these flared jeans for dressing up and looking smart, they are for daytime wear while shopping. Pair them with wedges and a loose shirt like Sofia Vergara and you are all set. What type of flares will you be buying?