James Jeans Twiggy | Citizens of Humanity Rocket | Citizens of Humanity Rocket
What skinny jeans do you recommend that are classic with an amazing fit? That's the questions that I get asked on a very regular basis. With that in mind, I thought it would be a good idea to put together a roundup of 24 of the best classic premium denim skinny jeans, right from dark washes up to light shades, so you can have the option of choosing yourself!
I've gone with Black, Indigo Blue, Dark Blue, Mid Blue, Light Blue, Bleach Blue, Grey and White, from brands such as J Brand, Rag & Bone, AG Jeans, Paige, 7 For All Mankind, James Jeans, 3×1, Citizens of Humanity and more. These are all super skinny jeans, meaning that they have a leg opening of around 10″ and a lot of them have an ankle fit, giving that perfect silhouette that just fits tightly from hip to ankle. In my opinion, these are the best type of skinny jeans!
I've been obsessed with denim since the age of 10 (I'm currently 25) and I have been in the premium denim industry for over 7 years now, working closely with most of the leading premium denim brands, collaborating myself with brands, designing jeans and more. This is why I thought that this type of post would be really beneficial as I'm speaking from experience, having tried and tested almost everything I have chosen. Most of them are jeans that I live in and own, all of which have an impeccable fit, amazing fabric (which is soft and stretchy, never restricting) and great washes!
If you don't own many jeans, I definitely recommend that everyone has at least three classic skinnies in their closet. Those colours should be black, indigo blue and a mid blue. You will wear these with absolutely everything! In my opinion though, every single colour that I listed here definitely has importance as the seasons change! If three pairs aren't for you, then the very first pair you should opt for is the classic indigo blue, you just can't go wrong with it!
Want to know my absolute favourite fits of all time? AG The Legging Ankle, Rag & Bone The Ankle Skinny, Paige Denim Verdugo, Citizens of Humanity Rocket and James Jeans Twiggy. These are in no particular order, but these six fits are perfect in every way! I hope you enjoy the roundup and if you like some of the jeans listed, the links to buy are underneath each picture or you can head straight to Shopbop and see yourself. Comment and let me know what you think!
AG Jeans The Legging | James Jeans Twiggy | J Brand Maria
3×1 W3 Channel Skinny | J Brand Mid Rise Skinny | 7 For All Mankind The Skinny
AG Jeans The Legging | Rag & Bone The Skinny | 3×1 W3 Mid Rise Skinny
AG Jeans The Legging | Rag & Bone The Skinny | Paige Denim Edgemont Skinny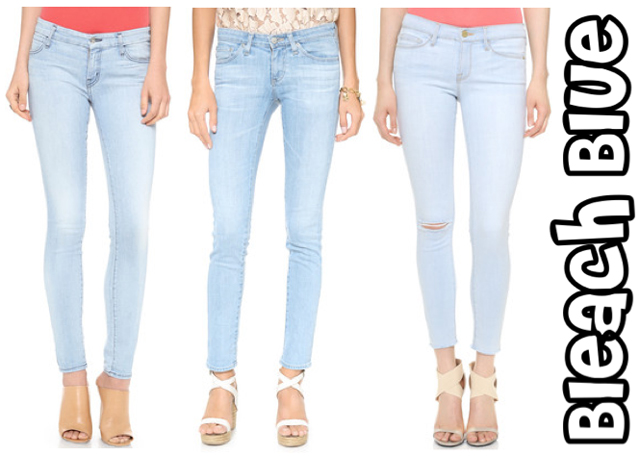 Koral Los Angeles Skinny | AG Jeans The Stilt | Frame Le Skinny
Paige Skyline Skinny | Current/Elliott The Soho Zip Skinny | Paige Verdugo Skinny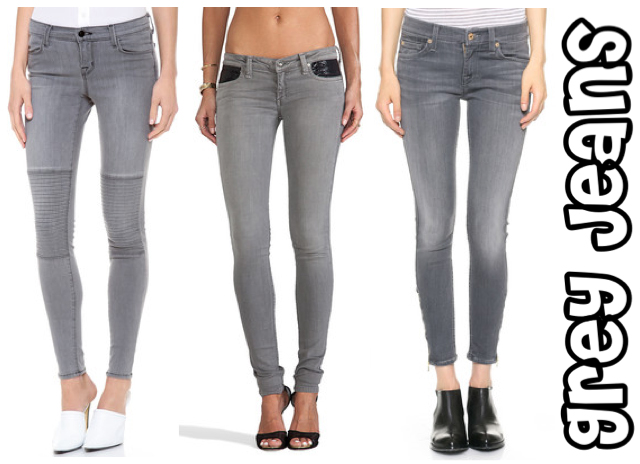 J Brand Nicola Skinny | Frankie B. Serpentine Jegging | 7 For All Mankind The Skinny