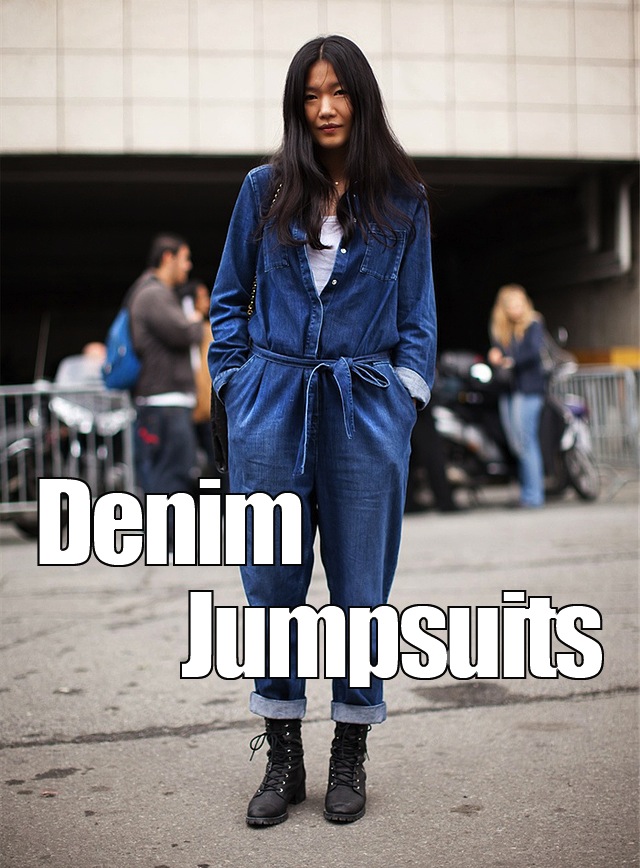 10 Hot Denim Jumpsuits For Summer
Denim jumpsuits are a hot trend for Spring and Summer, not just for this year either! Denim jumpsuits are timeless and classic, so you can transition them into Fall and Winter, year after year as well. The Jeans Blog has rounded up 10 of the hottest denim jumpsuits available at the moment, in a variety of different price ranges, fits, washes and styles, so there is something to suit everyone! I adore that Diesel one just below, but I also love some of the slouchier fitting pieces too! There's so many to choose from!
The best thing about denim jumpsuits though is that it's an outfit on its own! All you need are some accessories and some fancy footwear and you are all set! You can dress them up with heels and some statement jewellery, finished with a clutch for the evening, or if you fancy something a little more low key, why not opt for some sandals and some sunglasses? You have your self a great daytime shopping look then! One thing's is for sure though, a denim jumpsuit definitely makes a statement on its own, so you will be sure to turn heads! Which one do you like the most? Just click a jumpsuit if you want to purchase it.
Selected Katrine Denim Jumpsuit
Joe's Jeans Riveter Denim Jumpsuit in Breagan
6397 Sleeveless Denim Jumpsuit
Alice McCall Walkover Denim Jumpsuit
6397 Denim Jumpsuit in Dirty Faded