FRAME Sasha Le P Original Jeans in Bushwick Review
My denim review this week is on the FRAME Sasha Le P Original Jeans in Bushwick. I saw these jeans on the FRAME website and thought they were absolutely stunning, like a work of art. They are part of a limited edition collection (only 168 pairs were made) featuring illustrations by Sasha Pivovarova which have been translated into exquisite embroidery detailing. I'm sure you can see above just how truly incredible these jeans are, so I'm extremely excited to be reviewing them for you!
The Fit – These jeans are a vintage inspired cult classic fit, meaning they have a mom jeans fit to them. A high rise, a straight leg, and a very similar fit to the classic Levi's 501 or the Citizens of Humanity Liya, if I was to compare. They do run a bit long for me as I think the inseam is around 29-30 inches, and with my shorter legs, it meant that I had to roll the hem twice for a better and sleeker appearance. I think they look good with the cuff though, it adds another dimension to the style of the jeans. So, I would say, if you love mom style and vintage fit jeans, then these would be the ideal cut for you! They're fantastic. They're not as flattering from behind as skinny jeans (obviously!) but for what they are, I actually found them to be more flattering than most mom jeans that I have tried. You can see from the back pocket photos, they could definitely be a whole lost worse, so as mom jeans go, these are pretty flattering!
The Size – I took my usual size in FRAME, which is a 27. They fit much like the FRAME Le Crop Mini Boot that I reviewed a few months back for you. Not too tight, not too loose. They are a 100% cotton combination, so they aren't stretchy, but they have accommodated that with the sizing so you will still fit your normal size in FRAME. The denim itself is thin and lightweight, so they don't feel like a heavyweight denim. I'm a true 27 in their jeans, and if you want these to fit like they do on me, stick with your usual size in FRAME and you'll be just fine!
The Wash – Now this Bushwick wash is absolutely incredible! As I mentioned above, they are a limited edition run with original, lush illustrations by Sasha Pivovarova, which have been translated into exquisite embroidery. I will talk more about that in the details, but the wash underneath is stunning. It's a faded light blue which looks very vintage and worn in, especially on the rigid denim, so it couldn't be more perfect if it tried. It's like a beautifully broken in pair of Levi's. They have distressed areas on the seams and also a ripped/blown out knee, which adds to the vintage appeal.
The Details – Now as you can see, these jeans are absolutely covered in art! The illustrations have been sewn and painted onto the jeans in various locations. There's 7 different embroidery's in total, all varying in a rainbow of colours from female figures to flowers, and they're all so unique. I've spent a numerous amount of time staring and taking in the detailing here. I have number 163 out of 168 jeans, so you can see they really are a limited edition collection as only 168 pairs were made! How cool is that? You can see which pair you have by the hand written label on the back of the jeans. They have a button fly, a coin pocket and functioning front and back pockets too.
Overall Opinion – My overall opinion of these jeans is that they're stunning! I usually love skinny jeans the most as I live in them, but it's nice to have a break and try something different. I'm a huge fan of the wash and the intricate embroidered details on these as they're like wearing a painting in a rainbow of colours. They're actually really comfortable to wear since they have a looser fit as they're lightweight, not stiff and rigid. My one preference is a shorter inseam and a slightly narrower leg opening, especially around the calves and ankles, just so they were slimmer, but that's my own personal feelings as my legs aren't very long. Overall I would definitely rate them highly with a 9/10! They don't get the full 10 marks as the price is pretty high and the inseam is a bit long for me. What do you think of them? They're definitely a collectors piece!
Shop these FRAME Jeans at FRAME for $495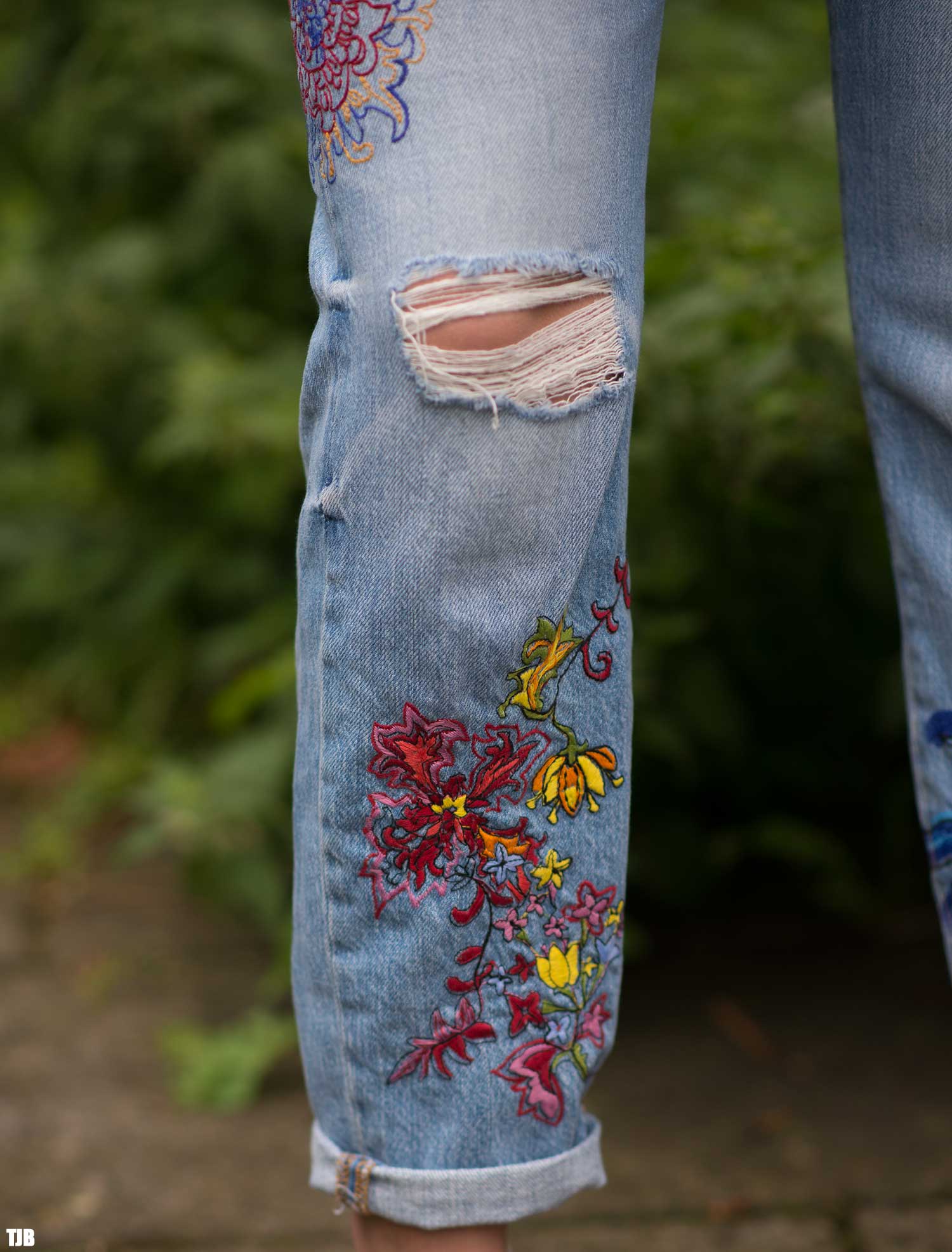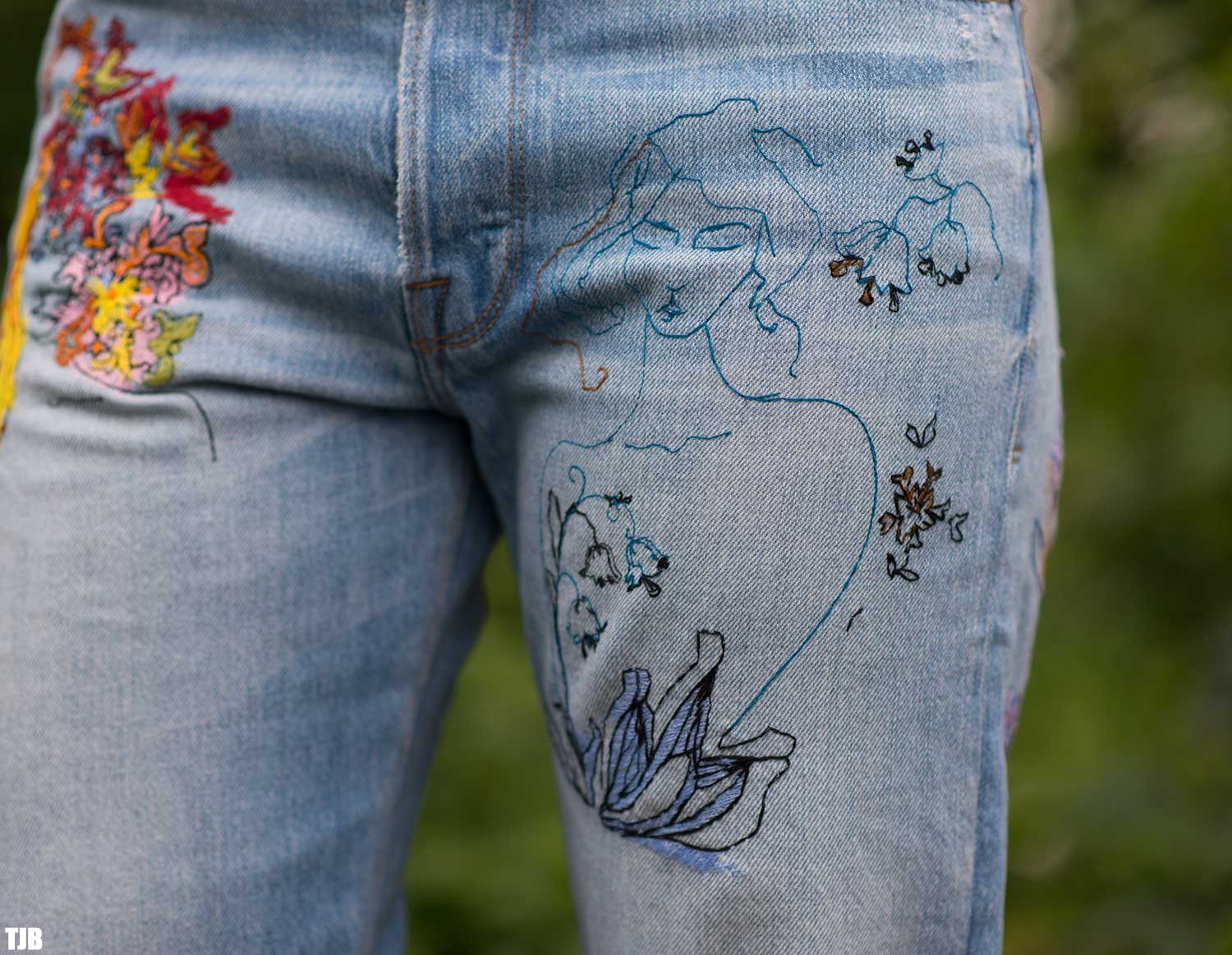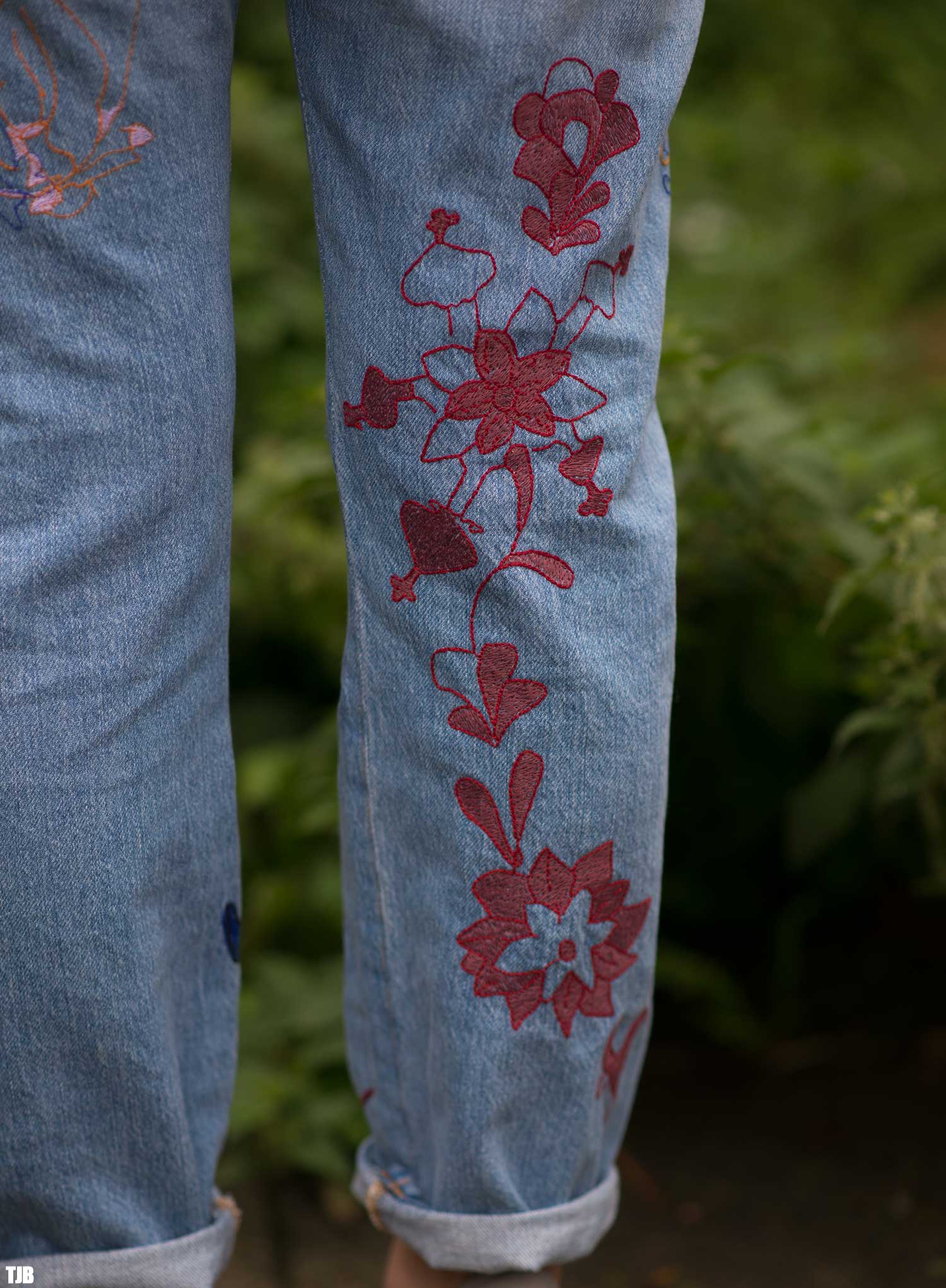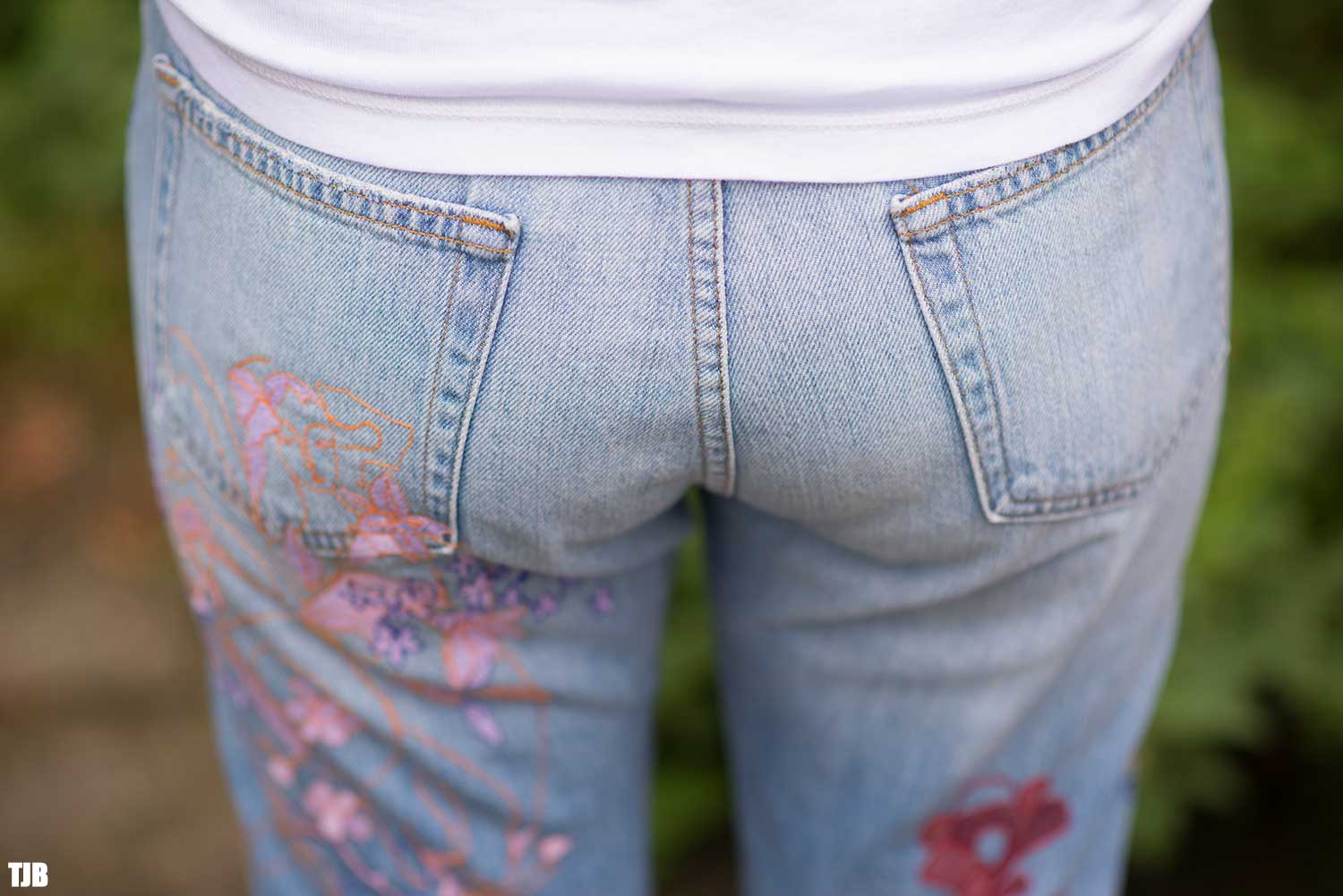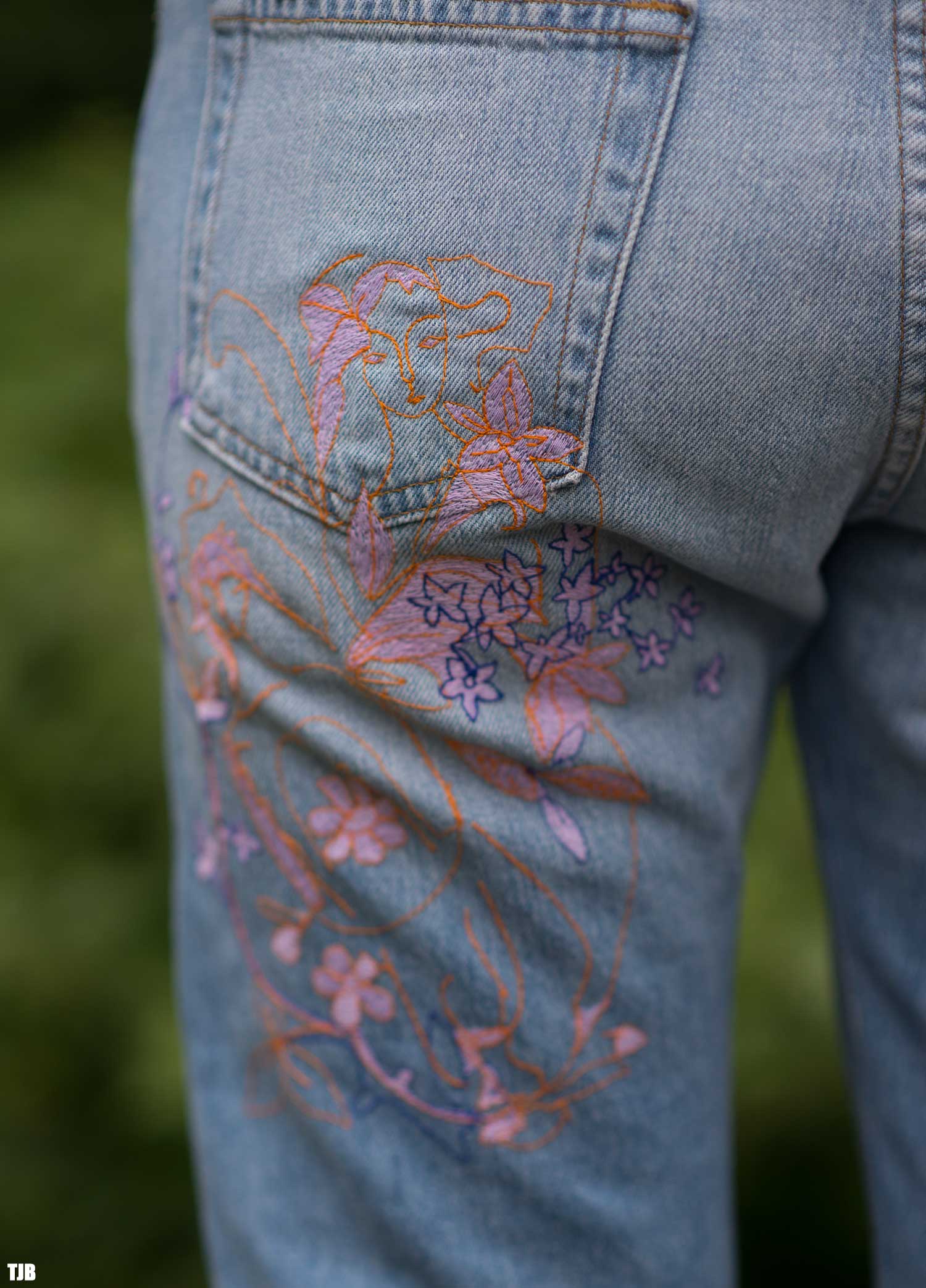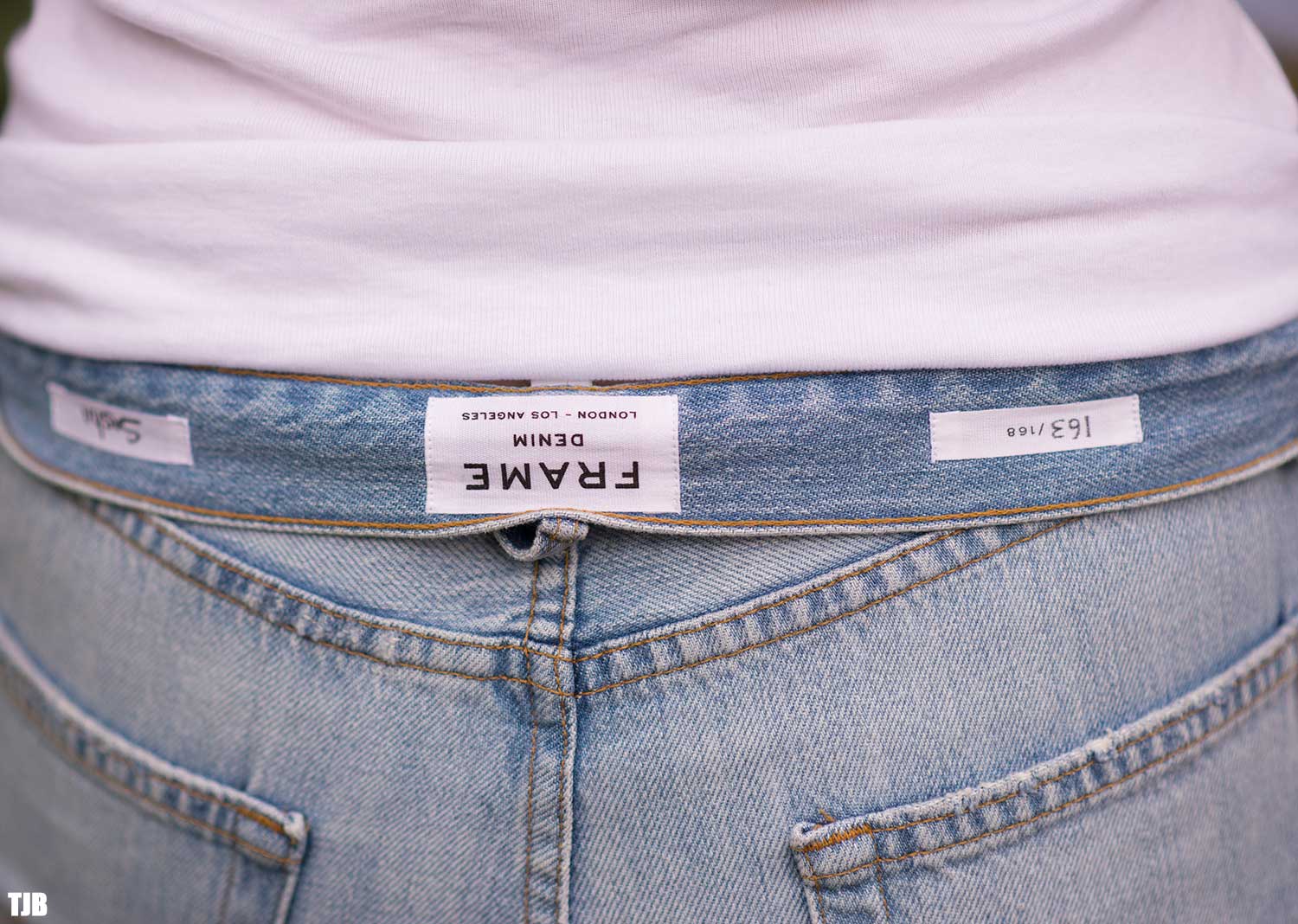 Jeans courtesy of FRAME / opinions all my own.