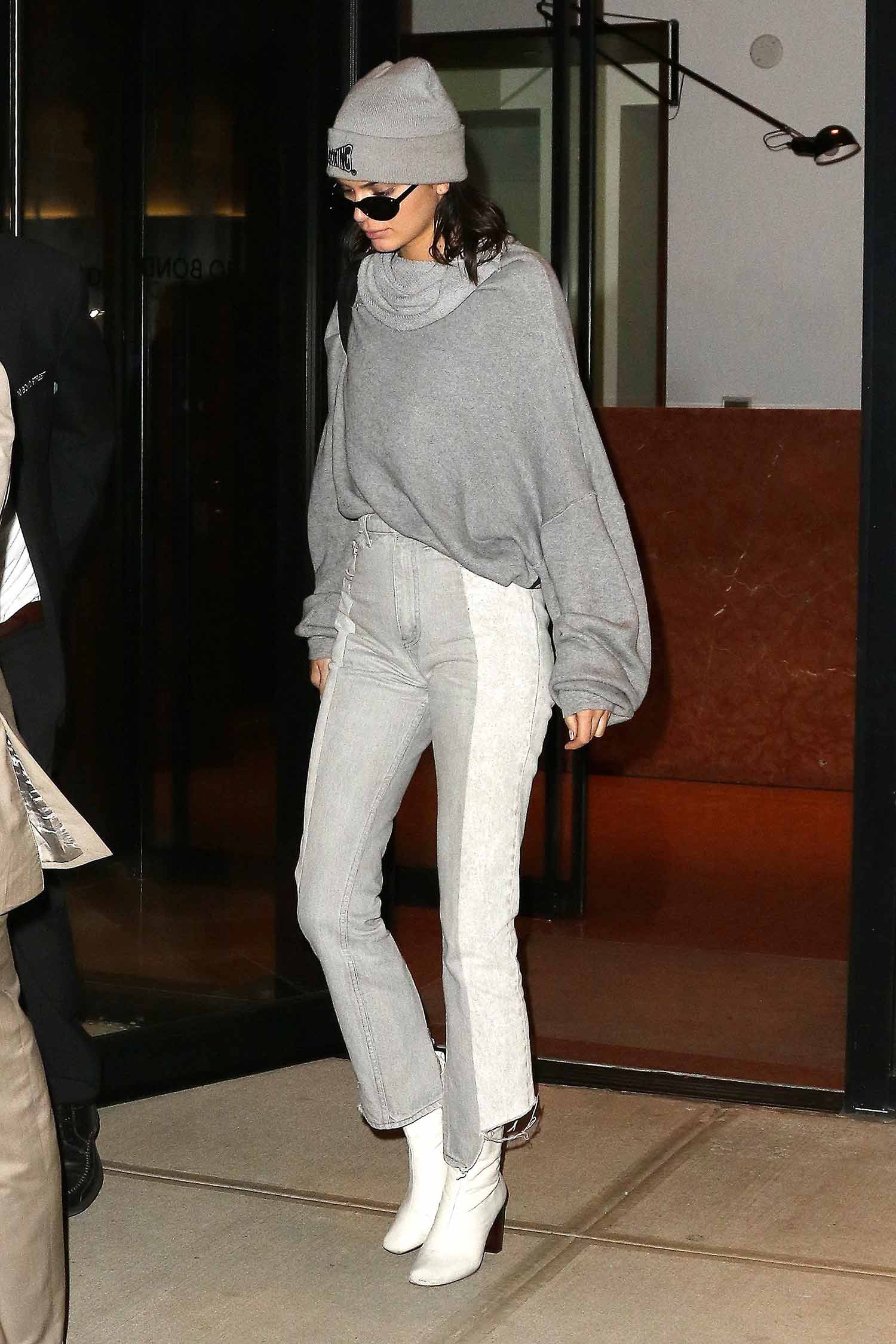 Kendall Jenner was pictured leaving her friend, Gigi Hadid's apartment in New York City after visiting and spending the day together. We don't get to see Kendall as much as we used to as she's keeping a bit more of a lower profile for now, until September comes and fashion week begins again anyway.
For her outfit, Kendall wore a pair of two tone grey panel jeans with a grey sweater, a grey beanie, and some silver boots. I have had these images for quite some time now, trying to figure out what jeans these were on Kendall, and I've come close numerous times with certain pairs, but none are the exact match! I'm putting it out there for you to take a guess and tell me what jeans these are! I love the split in half back pockets they feature too, that's so fun.
Kendall is always a celebrity who dresses on trend, and panel jeans are extremely popular right now, so hopefully we can figure it out as a joint effort! I know GRLFRND have a very similar pair, but these are not them. Either way, I think they look really cool and innovative. They also look like a really flattering pair of jeans, which is unusual for this type of style and cut. Do you like them?
Shop Similar Jeans from GRLFRND at Revolve.com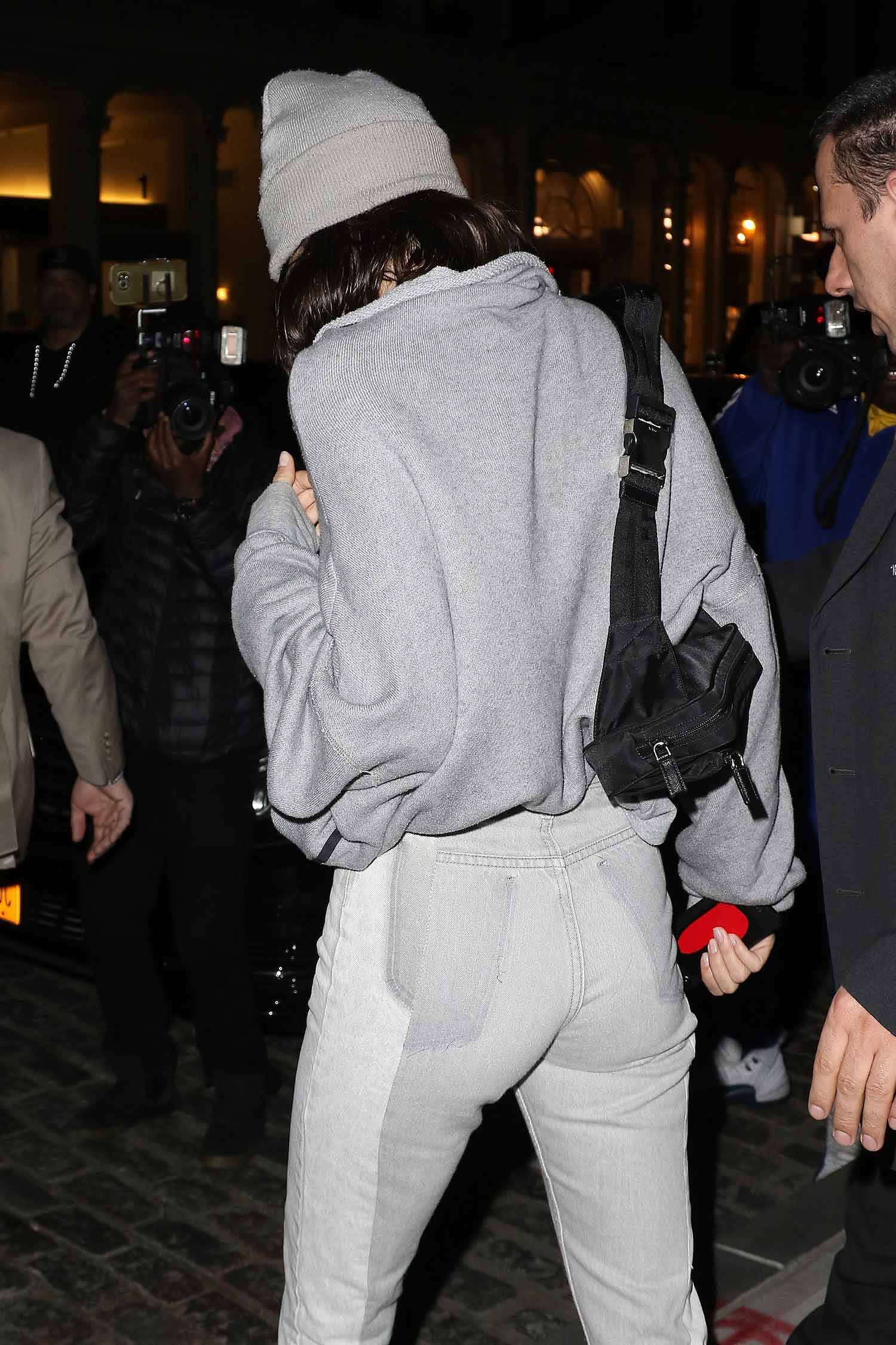 Image Credit: YOLANDA FOSTER / BACKGRID