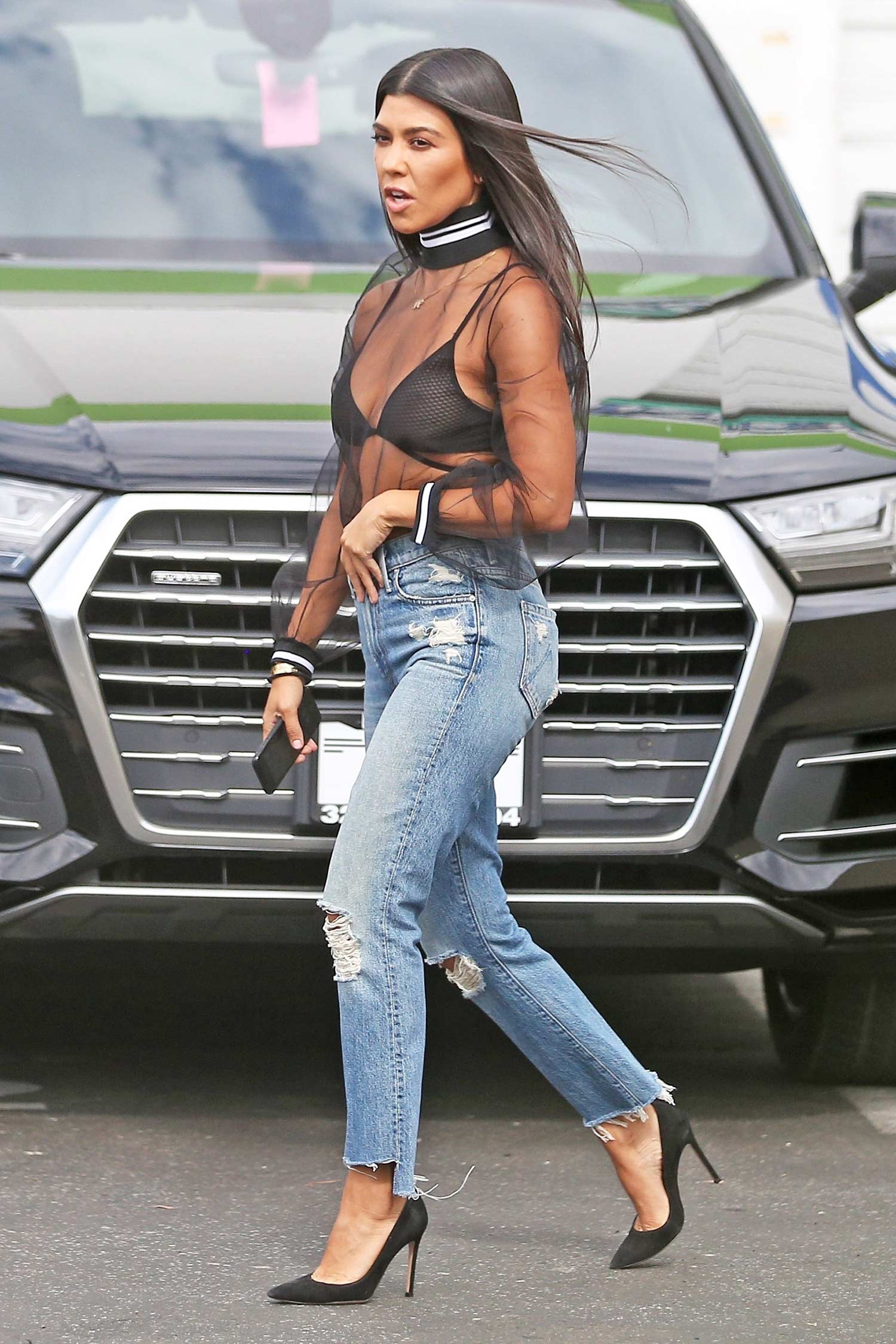 Kourtney Kardashian was seen heading to her car after leaving the studio in Los Angeles, California. Her and her sisters had just finished filming 'Keeping Up With The Kardashians' for the day. They always dress so well for their episodes, don't they?
Kourtney wore her MOTHER Jeans again for the day. We saw Kourtney wearing her MOTHER Insider Crop Step Fray Jeans before, in a very similar way. I think she might have worn the same black heels, just a see through mesh shirt here instead. I think I might prefer the other look though!
Usually I don't like to post about MOTHER here on The Jeans Blog anymore as they're not a responsive denim brand to bloggers, so there's been some annoyances in the past between myself and them. However, I am putting that aside for this one as I think Kourtney is wearing them so well and they suit her body perfectly. I can't fault MOTHER when it comes to their forward thinking styles and flattering fit, just the behaviour of the brand. What do you think of this outfit?
Shop MOTHER Jeans at Shopbop.com
Image Credit: CMaidana / BACKGRID