Over the last several years I have come to know the work of Ian Berry (formerly Denimu) and have written about him on numerous occasions, as I'm sure you will remember. I don't think anyone can forget the talent and uniqueness within his art, but perhaps you might recognise him from his denim wedding which we featured here!
As Ian combines one of my favourite things, working his art with only denim, he is the best artist that I know and seeing how much he's grown over the years and where his vision takes him has been incredible. I don't need to go into the hours, weeks, and months that it takes him to create his masterpieces, or the layered denim effect to create 3D perfection, as I've been over this numerous times before, so I'm excited to share with you his latest collection instead.
Since I always have an eye for noticing what people wear, I have spotted many times that Ian has been wearing Pepe, so it was no surprise to see this latest collaboration with the brand. It seems like the perfect match – the London based Ian with Pepe Jeans London. If you follow Ian's work you'll have seen many of his pieces focus on London, and a side of London similar to Pepe's aesthetic. Match made in heaven!
Together they have just unveiled a new piece of work at the Pepe Jeans flagship store on Regent Street in London, and it's a surprising piece. London is the most watched city in the world, you could say by fashion, but also by the fact that there are more CCTV cameras than any other city in the world (according to a civil rights group called Liberty, on average a Londoner is captured on camera about 300 times daily and an estimation by the Big Brother Watch (BBW), there are approximately 51,000 cameras that are run by the police to help watch citizens in the capital), and this is Ian's inspiration for the piece. You did hear correctly, he's mixing art with CCTV! But how?
'Looking at the art from a different angle, looking down at the street it would resemble an image taken from a CCTV camera; it includes a more mischievous element of watching Portobello Road from above. This then developed into a journey starting from Portobello Road, where Pepe Jeans started, going through on a journey through London to the new Regent Street flagship store.' – Ian Berry
It follows the scenes around Portobello Road where Pepe started trading back in 1973 to the new Regent Street store. So it has that heritage within it, but I take from it that Pepe is always watching London fashion as you see in their collection, especially their campaign imagery, that it is very London focused.
Both Ian and Pepe have been working together for the last 4 years with his work being exhibited in four other key stores across Europe. Pepe Jeans have also contributed denim for Ian to work into his pieces, which has helped him develop a more consistent style across his work. The commissioned piece, housed in the Pepe Jeans Regent Street flagship is from the voyeuristic viewpoint of CCTV, adding to the urban cityscape, which Ian often portrays though his work. With a multiscreen experience this is a new creative venture for Ian Berry. The installation has been created to resemble a CCTV control room, with a centralized TV screen, surrounded by static 3D images crafted from denim. You can see what I mean in the images below.
"It's been a real honour to be asked to make this special piece for the new Regent Street flagship store. I've spent a long time thinking what I would create for this; something different, special and was vital that it encapsulated the Pepe Jeans brand values" 'They have a quality in their denim detailing, which mirrors my work as I too look for the finer details and I love using their denim in that way." – Ian Berry
After working with the Andy Warhol foundation this really cements Pepe's link with art and it must be such an honour to get Ian's work in their store as I know many years back when interviewing Ian that he had declined to work with many brands as they weren't the right fit.
Having spoke to him I know that he likes the idea that people who don't go to the gallery normally will get to see his work, but Ian did say 'the only problem is they don't notice it's denim unless they really look.' And I agree, he's so talented with the shading and textures that it really does look like painted art. Ian does really well with the gallery representation, but his work should be seen by a wider audience, especially since he is combining jeans with his painstakingly long technique, many more people will appreciate his work by seeing it in real life. I truly believe this! It's a completely different experience to what a camera can capture.
'The relationship has formed over many years. They always show up to my exhibitions and collect my work and they have put them in stores and head offices but even better for me they have sent many pairs of jeans. Now, as someone who has already thousands it may not sound all that important, but actually they have become my pallet as with many pairs the same they have made my work more consistent and they have brilliant washes in the denim – which is actually what I use in my work – every piece no matter how big is made from a piece of denim with a gradient in shade in it. That's why when you stand back it all merges to look photorealistic, so getting these jeans have really improved my work.' – Ian Berry.
For those of you not too familiar with him, Ian was labelled as a top 30 artist under thirty a few years ago and has done portraits of Ayrton Senna, Blondie's Debbie Harry, Giorgio Armani, and models Giselle and Eunice Olumide amongst others. You can see past posts on him here, here, and here, and I always look forward to seeing what he does next. I wonder how many of us might be on the CCTV though? I'm going to make sure I'm wearing my best denim when I'm around the CCTV in London, ha ha. In the meantime, check out his amazing new artwork within this post! I've loved every single collection he's done, but this truly is magical and is now my new favourite!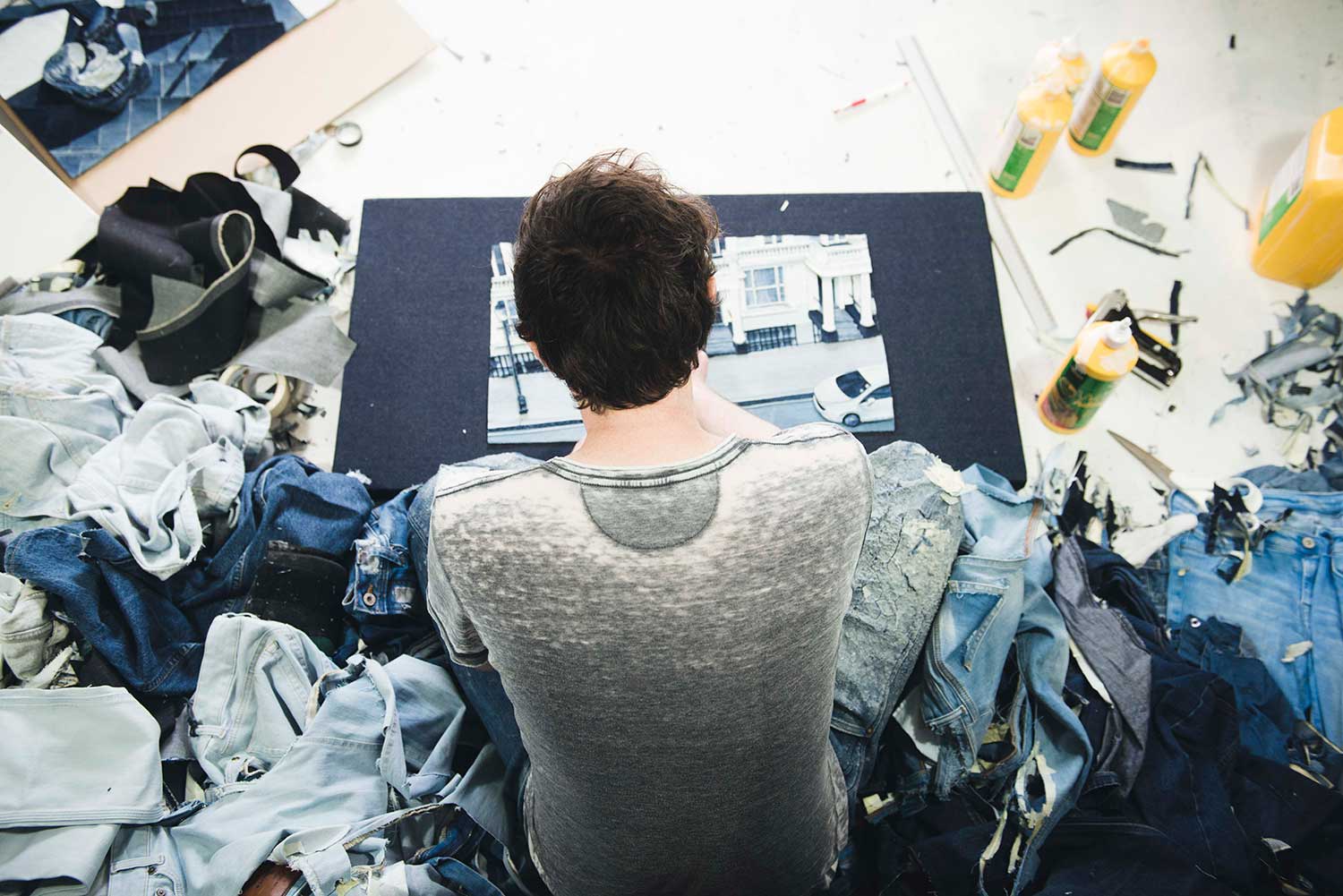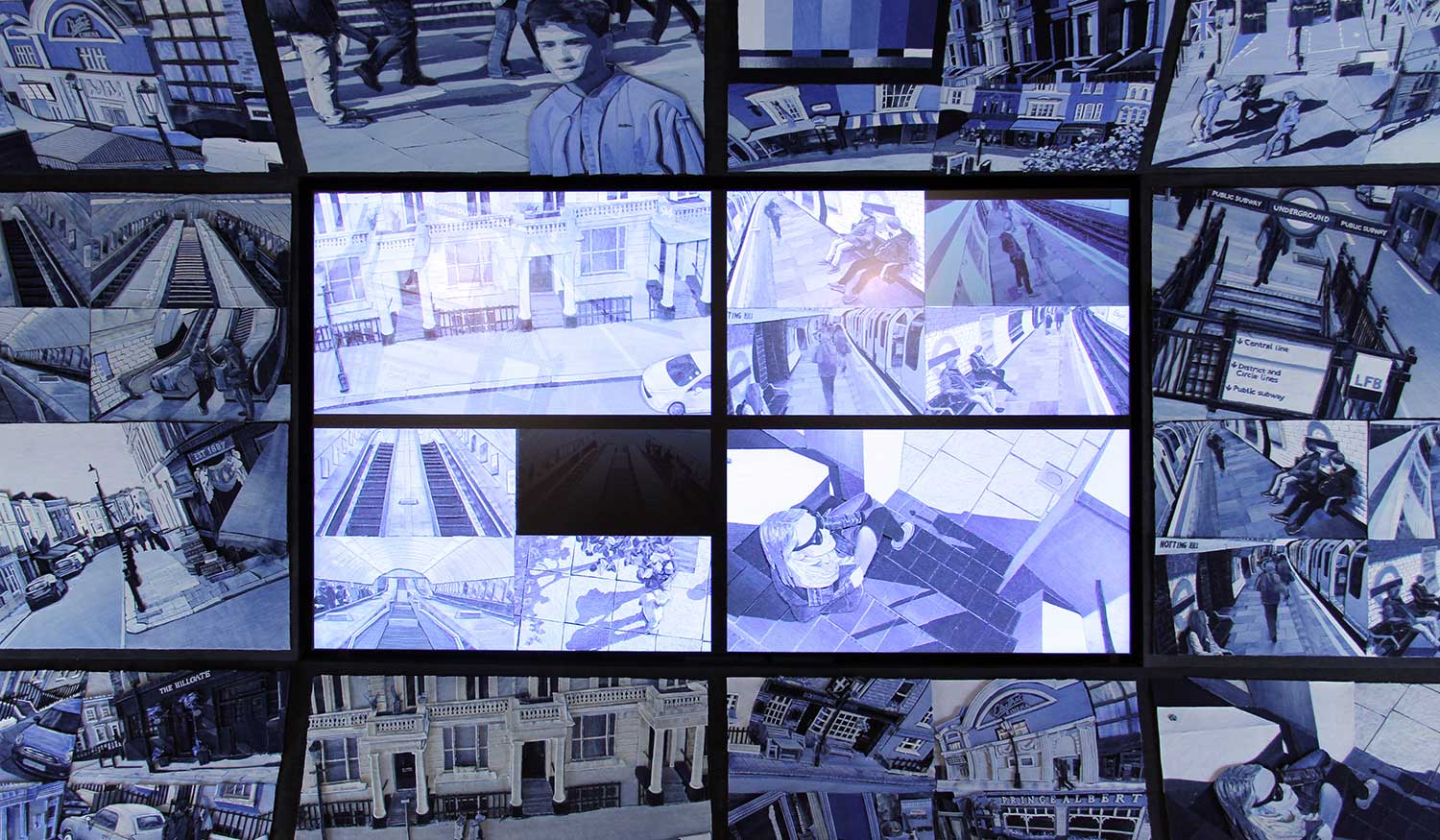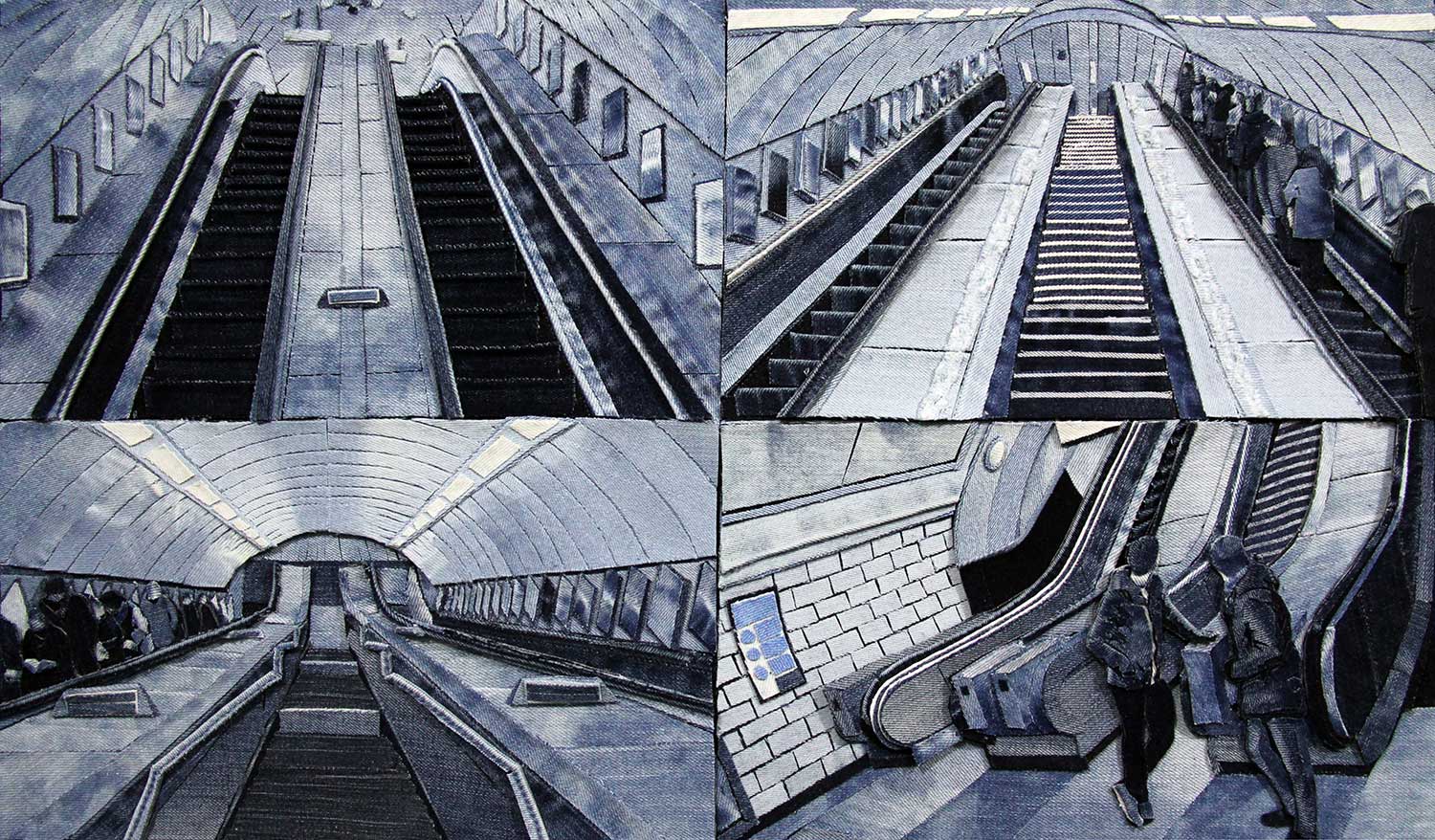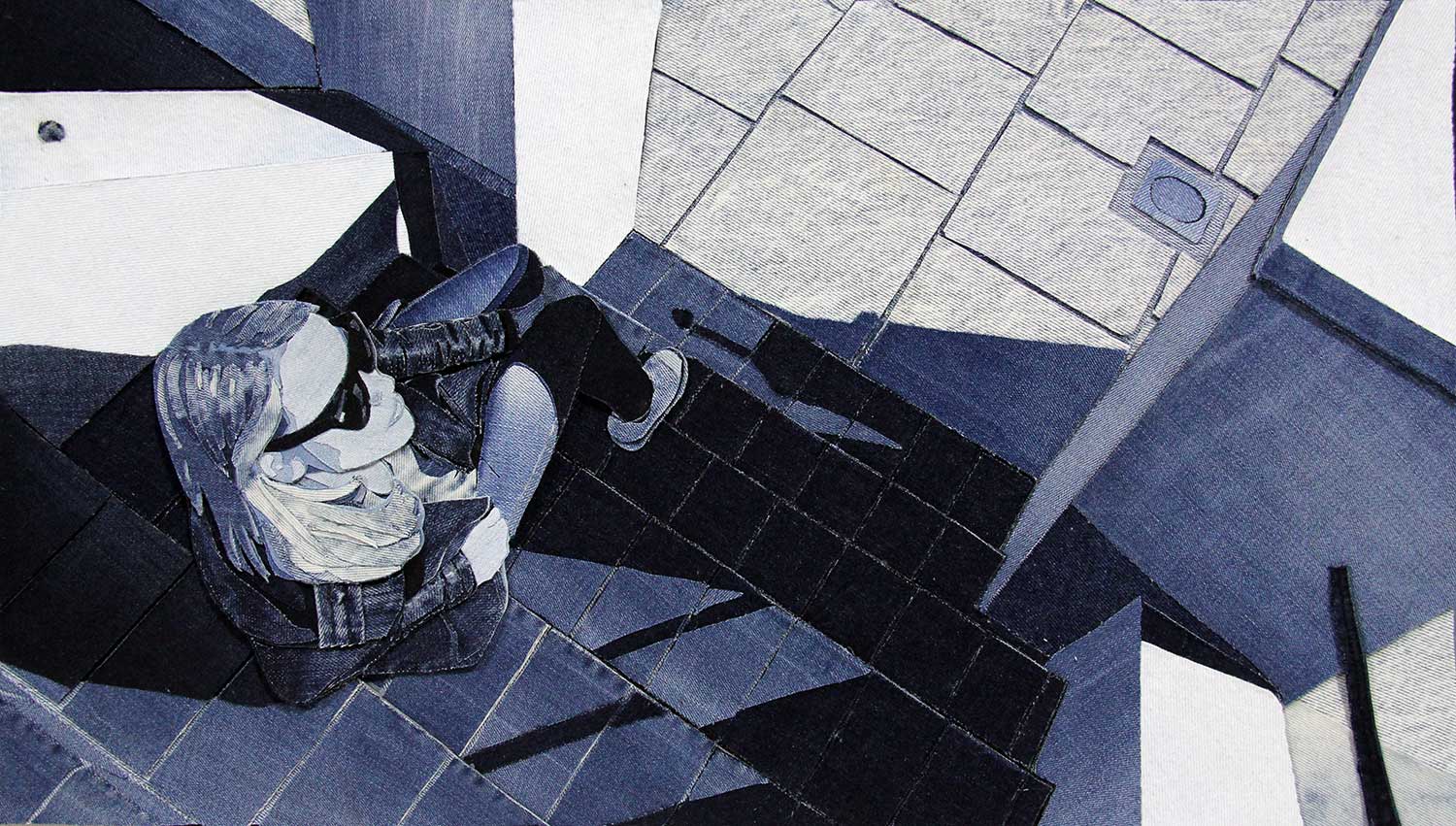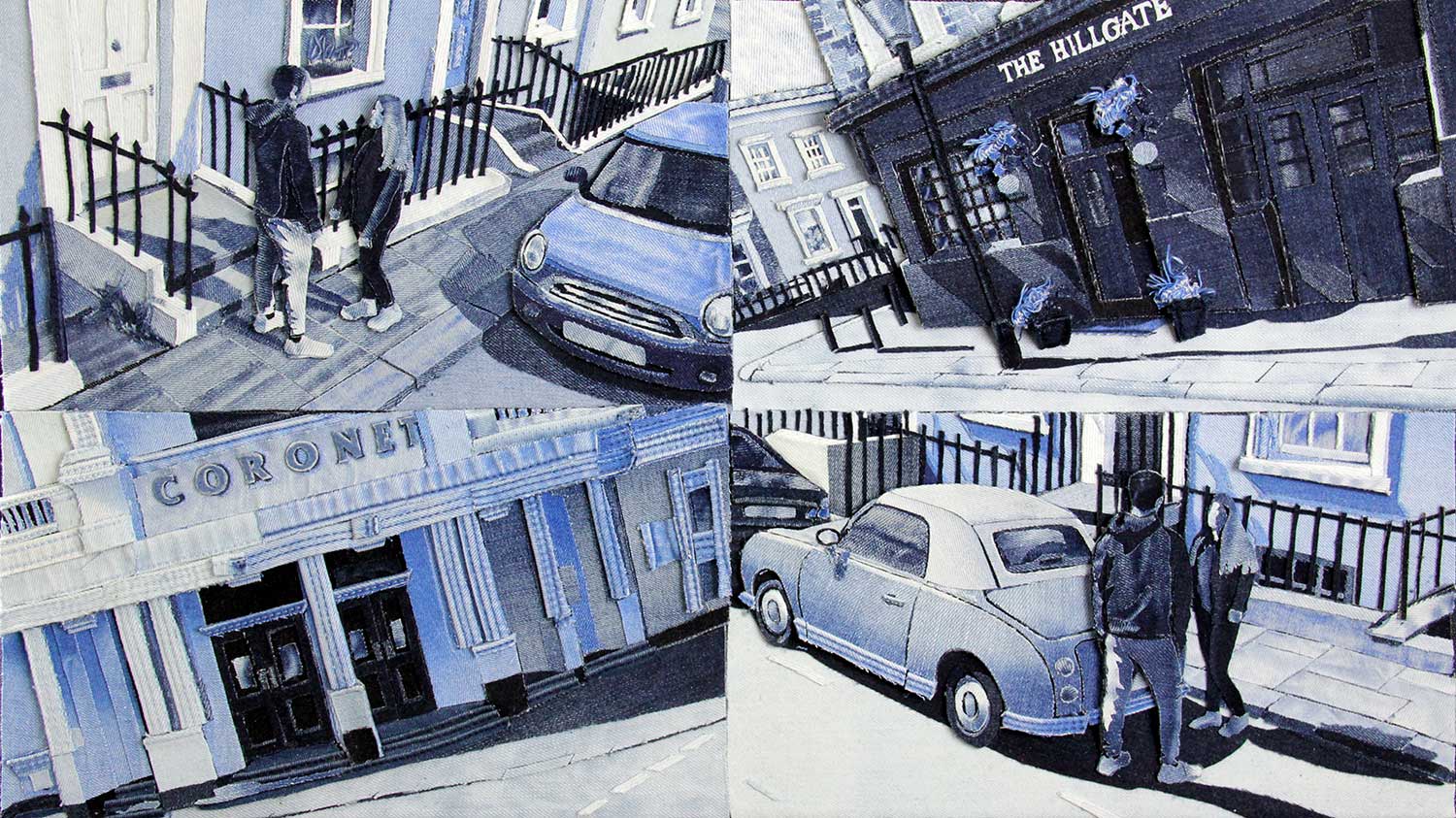 Photo Credit: Ian Berry & Jesús Rodríguez