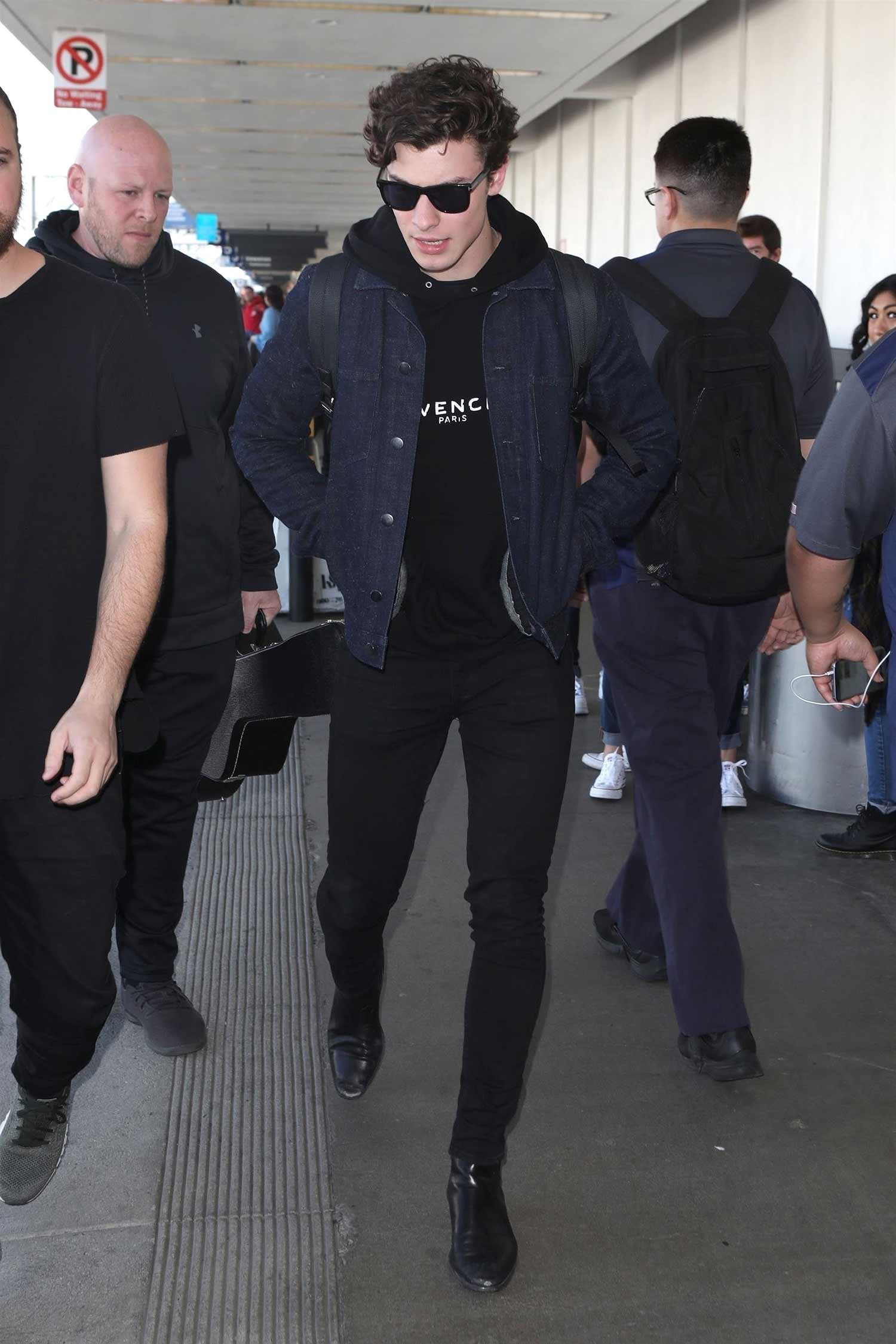 Since you're a huge fan of his style, and I'm a huge fan of his music, I thought I would share another Shawn Mendes outfit for you. He was seen smiling to the paparazzi and stopping to hug some fans while departing on a flight at LAX Airport in Los Angeles, California a few weeks ago. One thing he always makes sure he does is greet his fans, anywhere he goes, which I think is nice.
For his outfit, Shawn opted to wear his classic style of black skinny jeans, choosing his worn and washed out pair of ALLSAINTS Cigarette Skinny Jeans in Black. He styled them with a black Balenciaga hoody, which he layered a dark indigo blue denim jacket over the top of, and finished off with his trusty black leather boots and a pair of black Wayfarer sunglasses to avoid the flashing cameras. I'm not sure on who the designer of his denim jacket is as I haven't seen it anywhere, but it is nice to see an indigo rinsed version as we usually see stone wash and light blue denim jackets.
I think the way Shawn wears his jeans is just right. They're super skinny, all the way to the ankle, but they're not leggings so they have a very minimal amount of slouch to them and that suits his style perfectly. He's said himself that he only wears black skinny jeans, on stage and off stage, and that he must own over 80 pairs of them, but it's good to see that he has pairs he wears regularly and breaks in, just like his boots that he wears everyday until they're ruined.
Allsaints is a great brand for the taller guys as not only do they have longer inseams on their jeans, but the arm lengths are often longer too for guys on their coats, so I think they're fit model is definitely on the tall side. Shawn himself is just over 6ft 2, so if any of you guys are tall like that and are looking for jeans like this, Allsaints is the way to go! The ones I linked come with a 32″ inseam, but since they hit the ankles and the top of your boots, like they do on Shawn, it seems to be the perfect length.
If you are on the lookout for more of a skinnier fit though and want legging style black skinny jeans, I did a blog post not long ago titled 16 extreme super skinny spray on black jeans for men under £50 and there's some great options in there for you. I know Allsaints tend to have a thicker denim with only 2% elastane, so they might not be the most comfortable compared to those of you who love women's jeans or those who want super stretch. They're all on the cheaper side too since they're under £50 and Allsaints generally go for around £100. Whatever your preference though, you really cannot go wrong with black skinny jeans! They're a classic and go with everything! What do you think of Shawn Mendes and his style? Are you a fan of classic looks like this? Let me know!
Shop these Jeans at Allsaints.com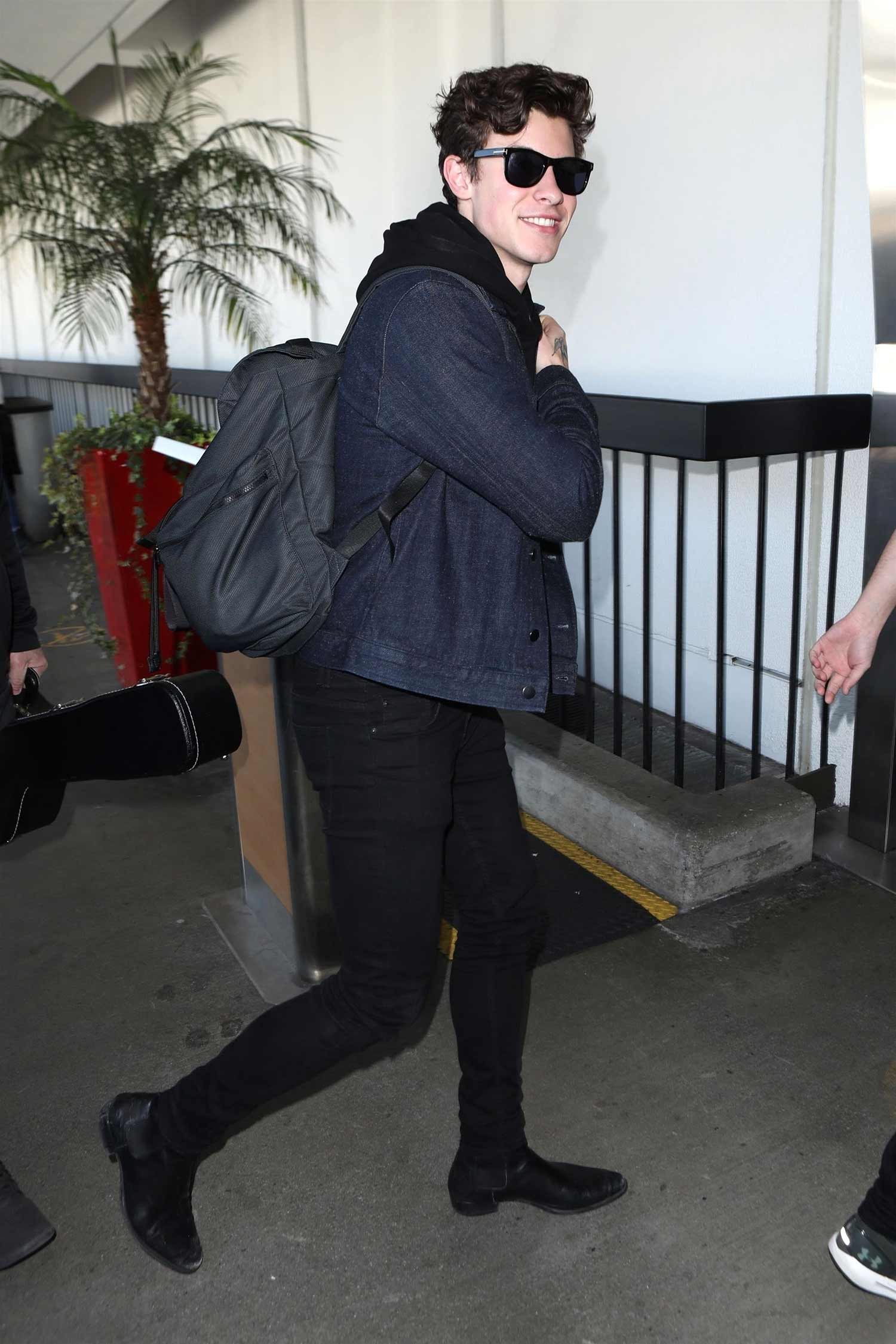 Image Credit: Shotgetter / BACKGRID