Reality TV star, Morgan Stewart, famous for Rich Kids of Beverly Hills, was pictured arriving at the Fig & Olive in West Hollywood, California. She was with Brendan Fitzpatrick, but he wasn't pictured at the time. I wasn't actually familiar with Morgan until I saw these paparazzi photos, but she has a great denim style!
Morgan wore a pair of the popular RE/DONE Levi's The Patch Collection Jeans (you can shop a cheaper, similar pair here) which she styled with a simple black long sleeve t-shirt, some light denim sandals, and a gorgeous Hermes bag. Essentially you could call this a double denim outfit!
We just recently saw these RE/DONE Levi's Patch Jeans on Ashlee Simpson, and Bella Hadid who wore them twice, so they're becoming quite a well known pair of jeans. I actually love them as I hadn't seen them from all angles like I can here and the missing back pockets are so cool! It is making a difference in the denim world right now with the current trends. We rarely ever see plain skinny jeans anymore as we always see vintage or printed pairs instead. Oh how the worlds have changed! What do you think of Morgan's outfit here?
Shop RE/DONE Levi's Jeans at Shopbop.com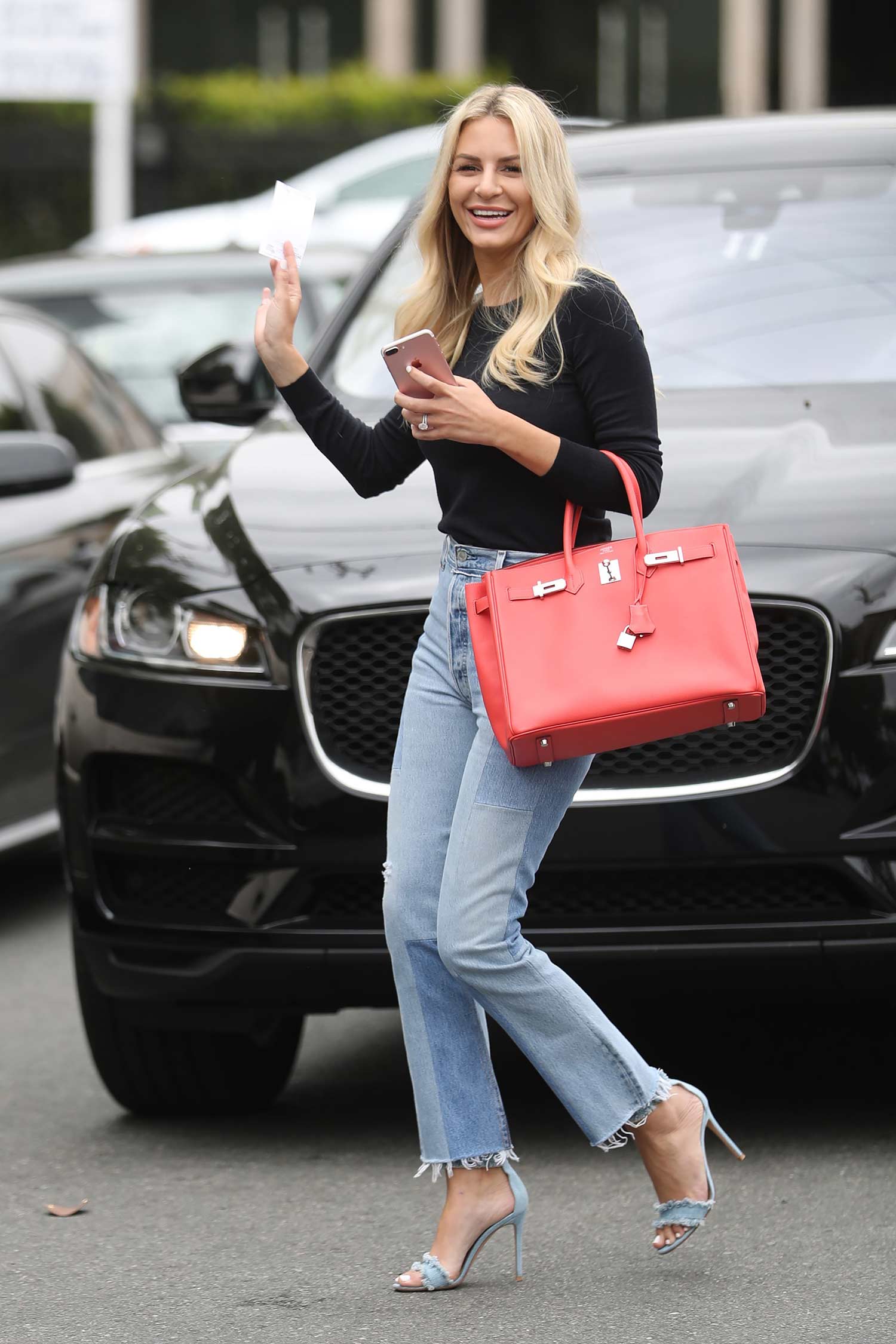 Image Credit: Elite Images / BACKGRID