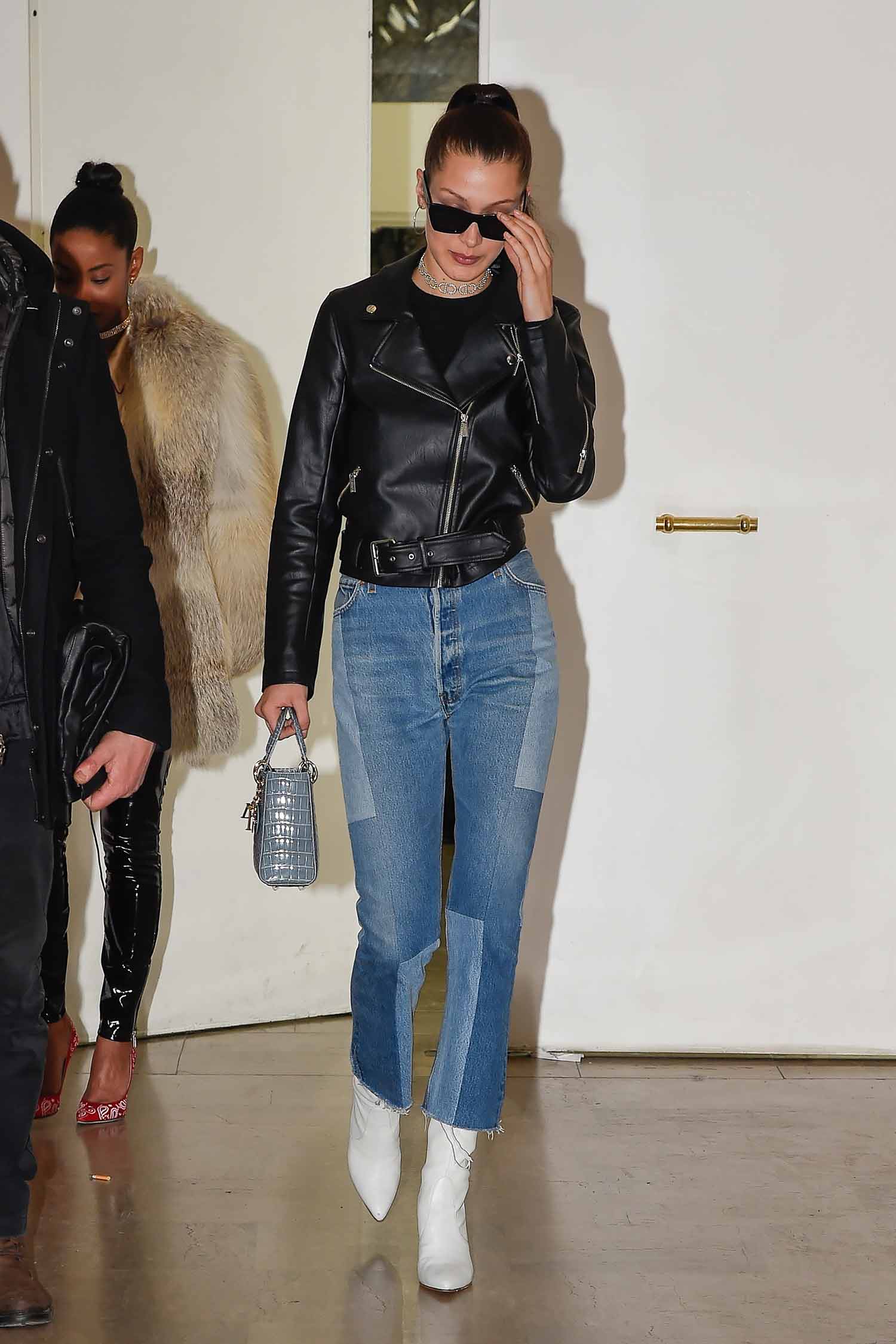 Supermodel, Bella Hadid, was pictured while leaving the Off-White showroom in Paris, France after attending a fitting. As Fashion Month is in full swing right now, it's one of those hectic and busy times for everyone where all you want is a vacation straight away, so I admire the models strength during this time.
For her look, Bella wore a pair of RE/DONE Levi's The Patch Collection Jeans (you can shop a cheaper, similar pair here) with a pair of white ankle boots, and a black leather jacket. I'm never really a fan of biker jackets when they're done up as they can look tight and restrictive, so I do think this outfit would have been better with it undone, to really show the jeans off in all their glory.
RE/DONE Levi's are really bringing out some gorgeous designs lately though, not only with the bold, thick hem cuffs, missing waistbands, and tailored cuts, but now with patches of denim done in unique ways to bring the patchwork trend to life, with a wearable feel. Each of these jeans is completely unique, so there's no one pair the same, which I think makes them even cooler. So many celebs are a fan of RE/DONE Levi's now though, the list is endless! What do you think of Bella Hadid's look here? And the jeans?
Shop Levi's Jeans at Shopbop.com

Image Credit: AKM-GSI