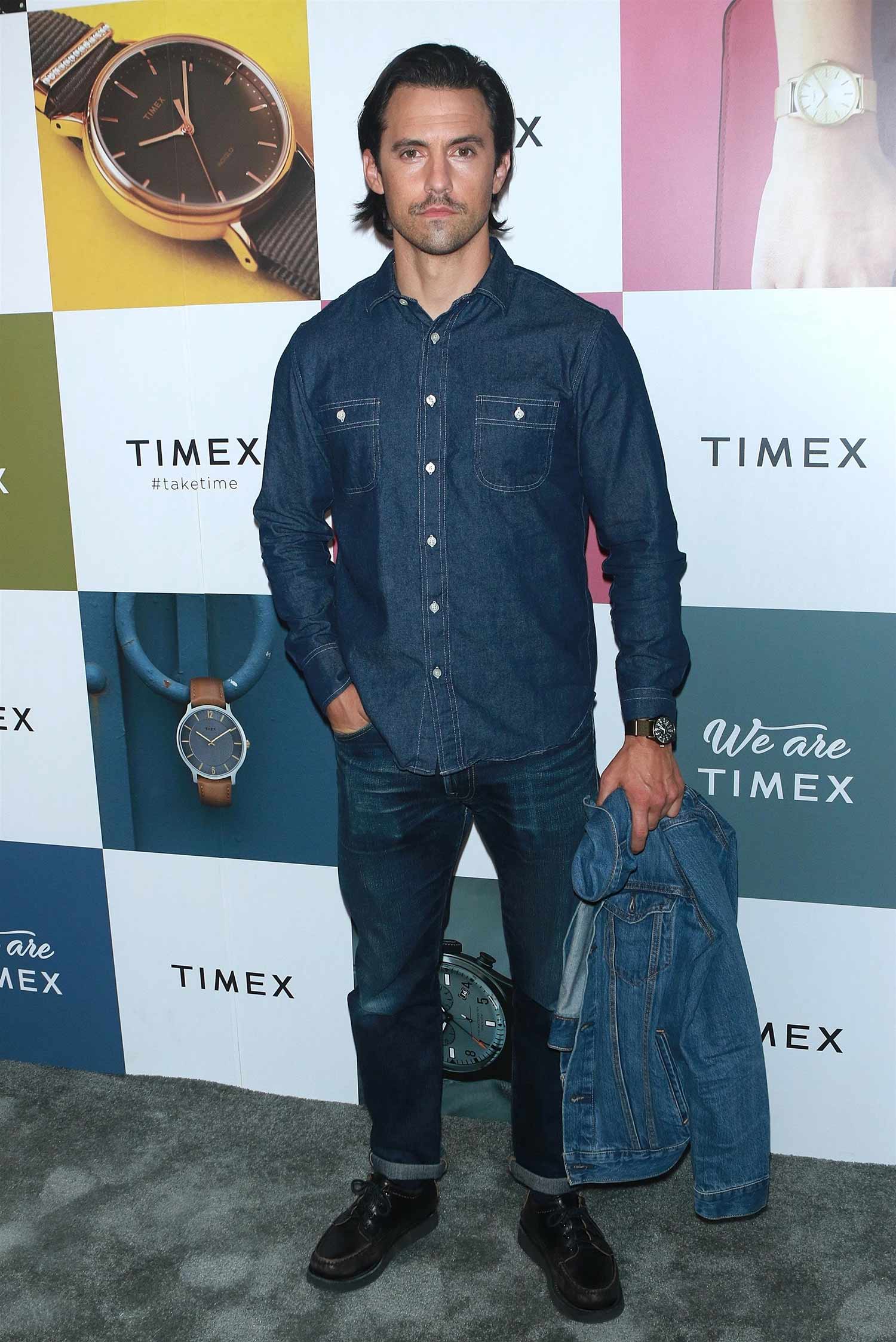 Actor Milo Ventimiglia posed for photos and joined up with Timex to promote the 'We Are Timex' campaign at Lightbox in New York City. Milo was the host of the event which unveiled the new Timex Fall 2017 collection.
We're already aware that Milo loves his denim as we have blogged him before in a raw pair of jeans, but he took it a few steps further this time and wore a triple denim outfit! Yep, not just double denim, but he wore 3 pieces at once! He styled an indigo denim shirt with his raw jeans, then held his mid blue denim jacket.
Since all of these denim shades are different and have different depths to them, I would have loved to see how this whole combination looked together with the jacket worn. I can only imagine it was pretty special. What do you think of the way Milo styled his triple denim? You can read two of our posts on how to wear double denim and how to wear denim on denim to get some ideas on how to rock this look yourself!
Shop Men's Denim at Shopbop.com
Image Credit: MediaPunch / BACKGRID