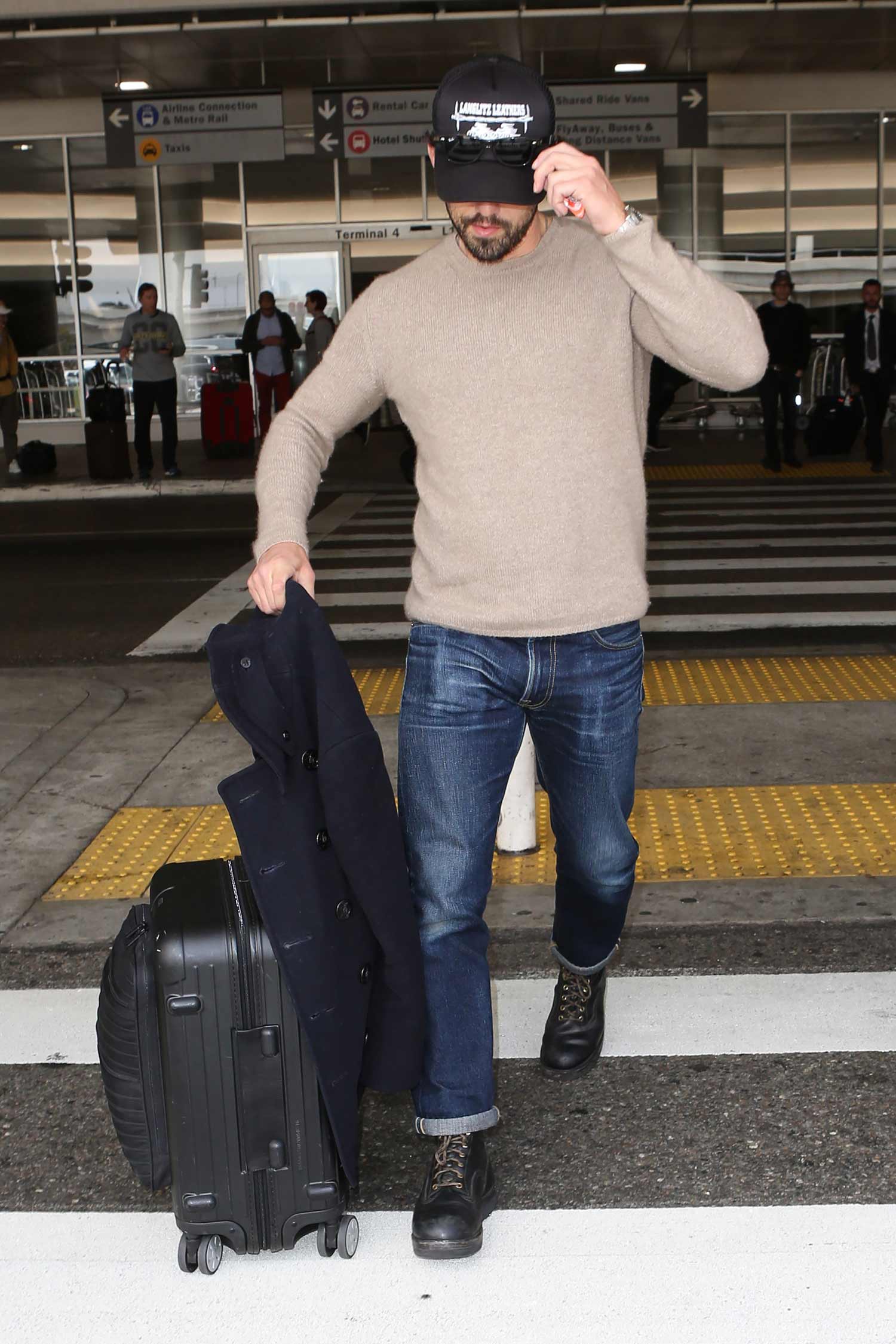 Actor Milo Ventimiglia made a casual arrival at LAX Airport in Los Angeles, California last week and stopped briefly to answer a question by a paparazzi with a video camera. He always seems so polite and calm whenever you see him, like he's got his life together.
I only became familiar with Milo when I watched him in Gilmore Girls last year as he plays Jess. So before then, I didn't know who he was, but now he's in This Is Us, he seems to be gaining in popularity again, which I think is great, he's a very talented guy.
So, for Milo's first debut here on The Jeans Blog, he wore a pair of selvedge raw denim jeans that have been washed and worn in quite nicely, with a simple oatmeal sweater and some dark brown boots. We rarely see anyone in raw denim these days as everyone always prefers the stretchy, more on trend jeans, so this is a really refreshing sighting and I'm loving the way that Milo has broken these in. You can see on his front pockets the outlines of his phone and something else, along with the fading and creases he's created. How many of you are fans of raw denim still? It would be great to get your take on it.
Shop Similar Jeans at Eastdane.com
Image Credit: BACKGRID