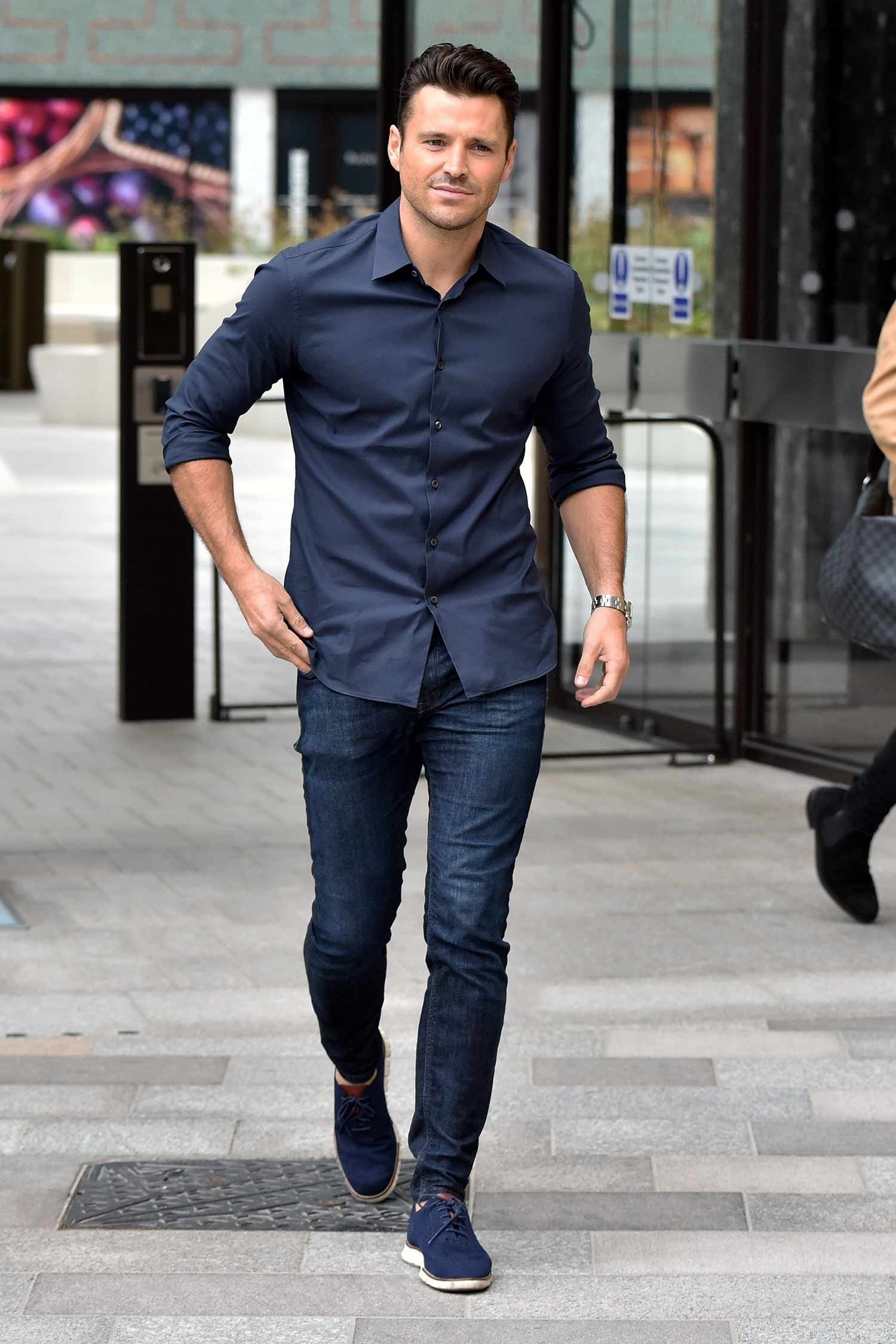 TV personality Mark Wright was all smiles as he made his way out of The ITV Studios in London, England after appearing on This Morning show. I haven't seen Mark in quite a while since he moved out to LA, so I wonder what he's up to now? I'm sure I will find out soon.
For his outfit, Mark wore a pair of super skinny Diesel Jeans with a dark blue shirt and navy shoes. Now if you remember him from The Only Way Is Essex, him and his friends were the guys responsible for somewhat making super skinny jeans for men a popular thing. I'm glad he's still wearing them and they look amazing on him, even with the slight slouch he's opting for now.
I'm not sure on this exact pair as I am a bit out of the loop when it comes to Diesel now, but I think based on the fit they might be the Diesel Thommer or Sleenker and I am unable to find the wash as I think they might be an older pair. If any of you Diesel experts know, comment below! I remember back in the day when I knew every cut and every wash number, but I found the brand lost their way a bit and didn't keep up with the times and changing denim industry, so they got left behind. Anyway guys, what do you think of his skinny jeans? Do you like the fit?
Image Credit: RUSHEN / BACKGRID