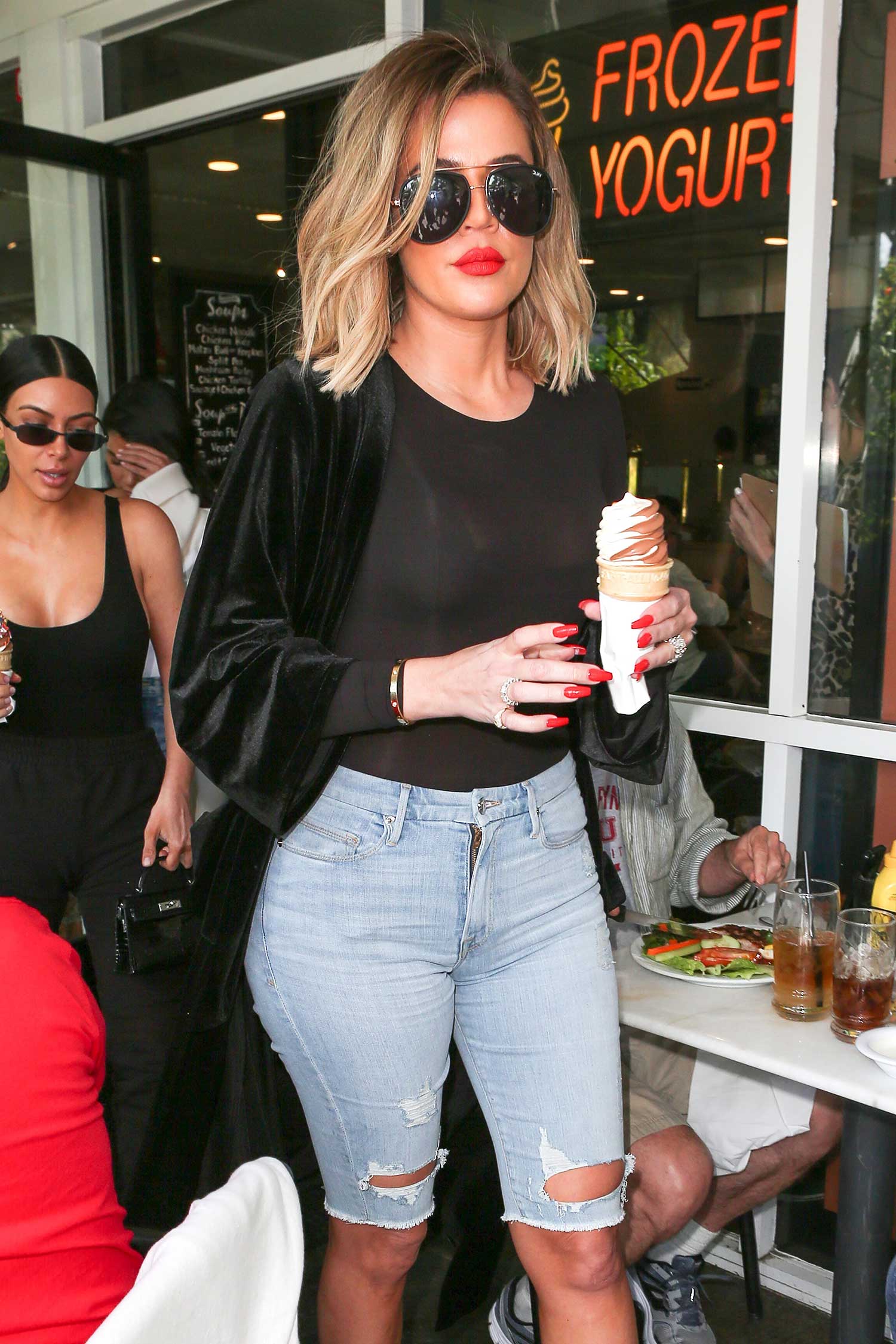 TV personality turned denim designer, Khloe Kardashian, stopped to get some frozen yogurt and soft serve ice cream at the Beverly Glenn Mall in Bel-air, Los Angeles, California. She was with her sisters Kim and Kourtney as they were filming new scenes for Keeping Up With The Kardashian's.
Out of the three Kardashian sisters (not including the Jenner's), I think Khloe has the more classic and wearable personal style. Kourtney is my favourite, and Kim has a more bold, yet understated look, but Khloe wears things with such ease. She opted for a pair of her GOOD AMERICAN Bermuda Denim Shorts to style with a black bodysuit, a velvet duster jacket, and some perspex heels.
The Kardashian's really made the Bermuda denim shorts trend popular as they started wearing their cropped knee length jeans late last year, during the winter months. So many brands have brought out their own take on knee length denim shorts now, as you know from my Bermuda denim shorts post, but I am wondering if any of you have delved into the trend yet? It's growing in popularity each day and I feel like it's only a matter of time before we see more celebs in them too. Khloe has released a few styles of them in her GOOD AMERICAN denim line, so hopefully we see more soon!
Shop Denim Shorts at Shopbop.com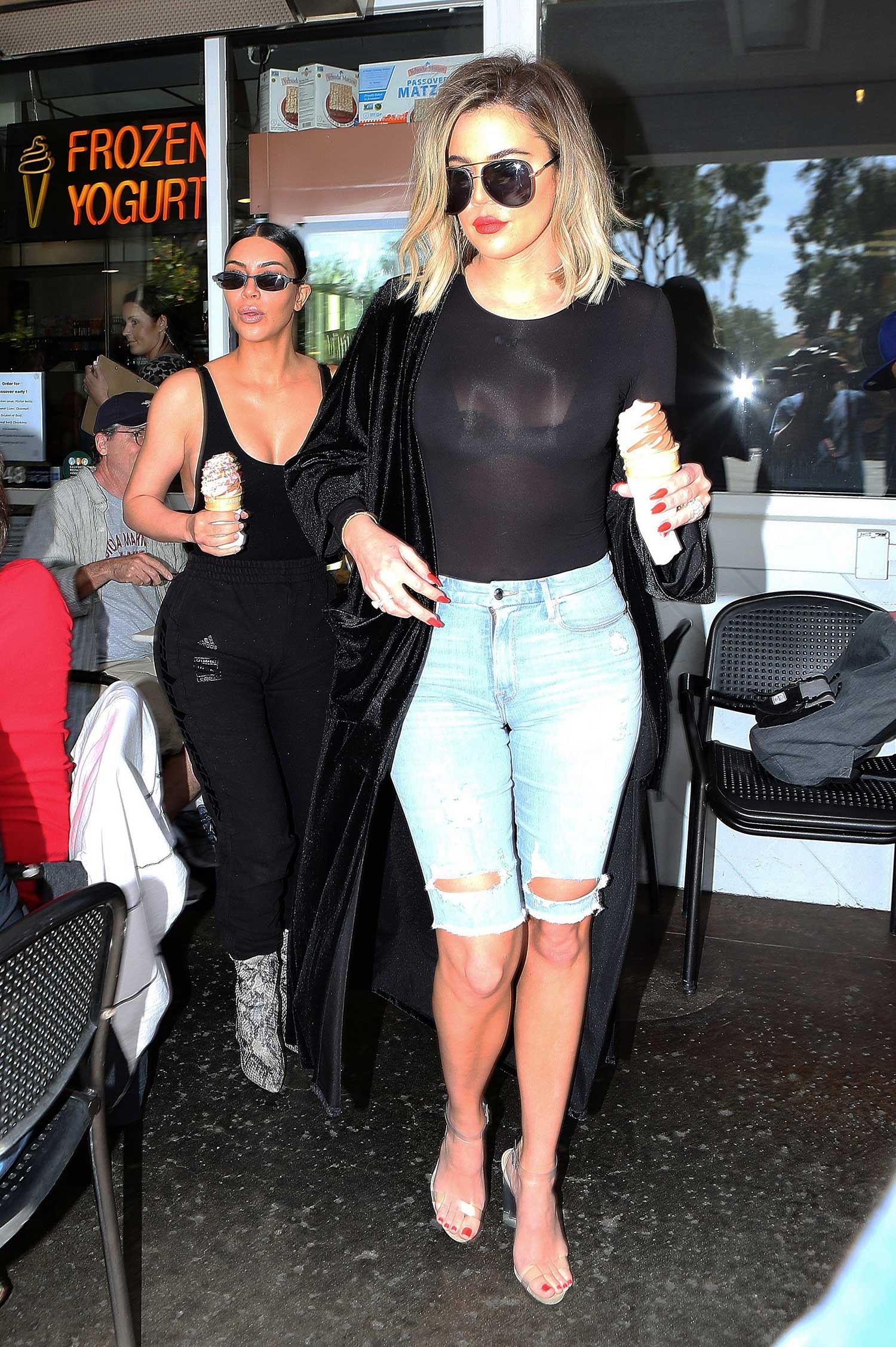 Image Credit: CMaidana / BACKGRID