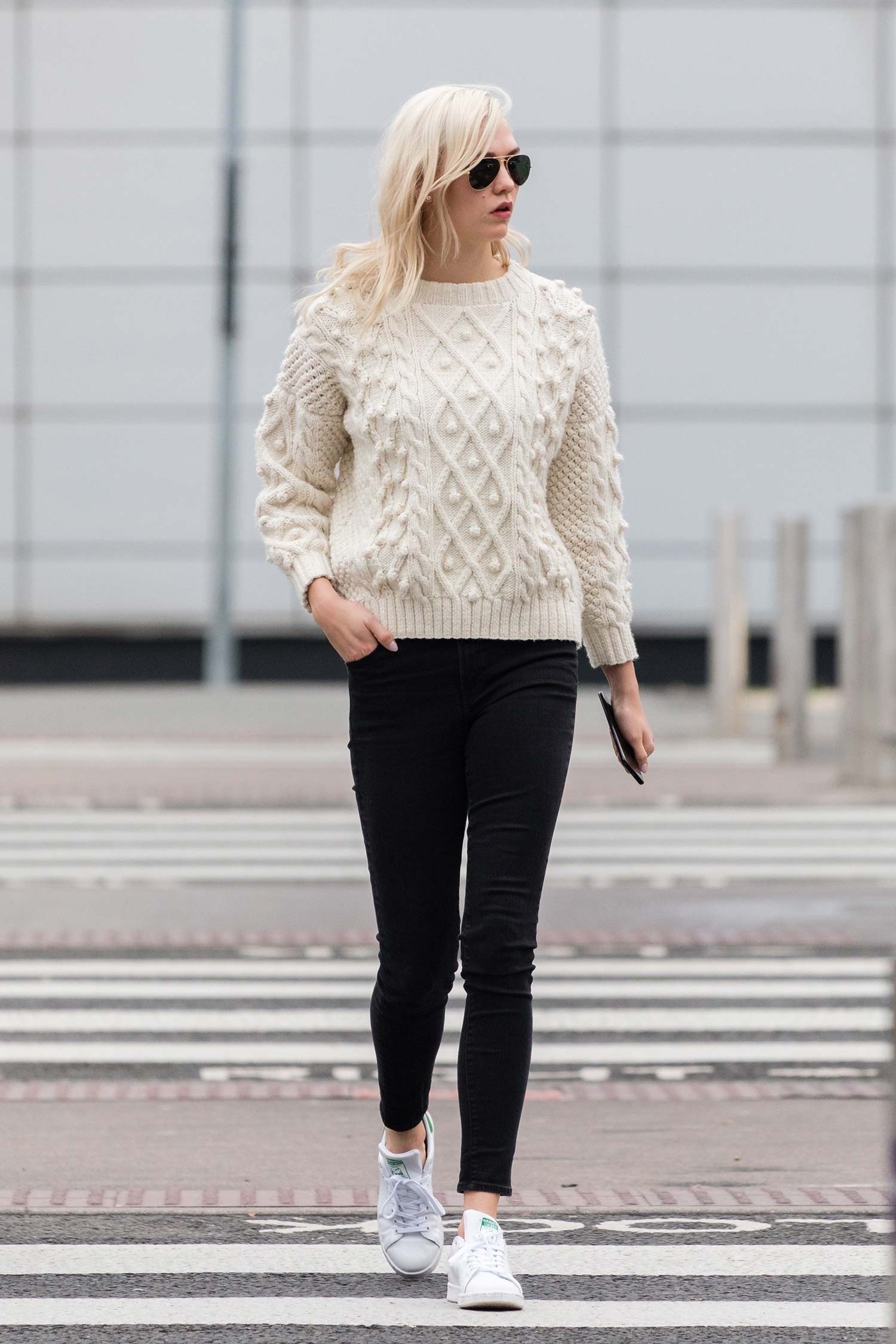 Model Karlie Kloss made her way into Heathrow Airport in London, England, to catch a flight after attending the Glamour Awards. I wonder where all of her luggage is? Unless one of her friends had it?
Karlie wore a pair of J Brand Maria High Rise Super Skinny Jeans in Vanity with a cream festive sweater and some Adidas sneakers. I think this type of outfit is ideal for travelling in and it looks put together as much as it does comfortable and easy.
I think the J Brand Maria has got to be the brand's most popular cuts now as we see absolutely everyone in it. It's one of the most perfect high rise skinny jeans, although I am hoping for more cropped versions this summer! They come with a standard inseam of around 30″ and although it looks cropped on Karlie as she's over 6ft tall, on me, I have to cuff them and tuck them under. I own the Dove grey and it's absolutely stunning! Are you also a fan of the J Brand Maria?
Shop J Brand Jeans at Shopbop.com
Image Credit: BACKGRID