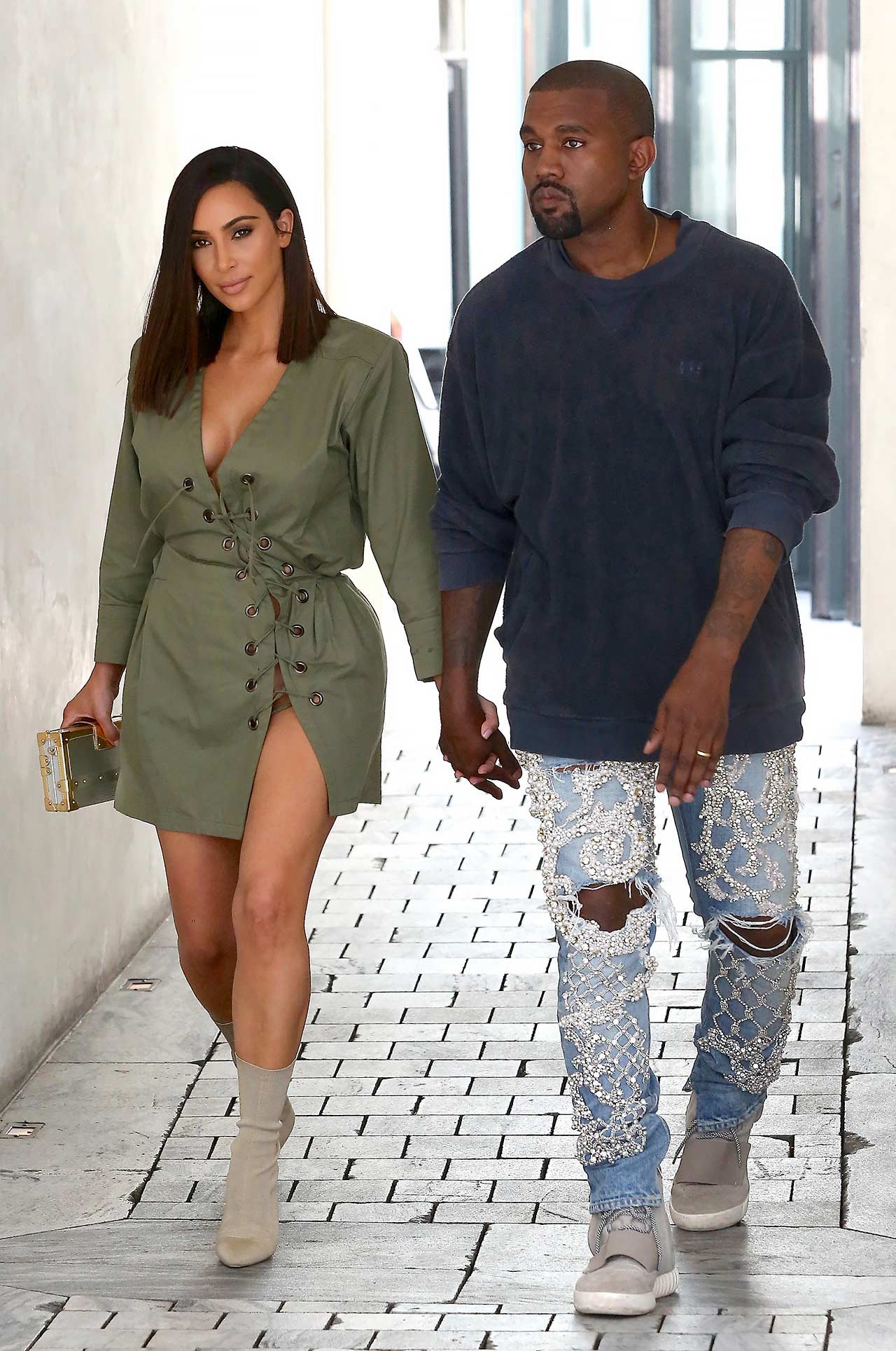 Usually we feature Kim Kardashian on The Jeans Blog in her denim pieces, however husband and fashion designer/music artist, Kanye West is making his debut today too. We have seen that Kanye is a huge fan of jeans, often wearing custom distressed pairs and brands that are a little more creative, so it's no surprise to see him rocking this pair.
Kanye West wore a pair of custom embellished Balmain jeans with an oversized navy sweatshirt and some Yeezy Boost 750's. Usually when it comes to Balmain, we often spot the denim from the division line – Pierre Balmain, so it really does make a nice change to see something from the fashion houses high end collection and an exclusive. The beading, sequins and thread have been designed to look just like lace printed over the top of the jeans, but from afar it actually looks like distressing too because it's white. This is a pair of jeans that's so intricately detailed, they actually deserve their unique status and price tag.
I wonder if Balmain will end up releasing a similar pair of jeans to this for their customers? I know Kanye is a style icon for many and he actually sets the trends for the future, so I can definitely see embellished jeans like this catching on. They were a huge trend for women last year and the past season, so it's not surprising to me that men's jeans have followed on with the trend. Men's fashion usually always comes from women's trends from a few seasons ago. What do you think of Kanye West's custom Balmain jeans? I love them! You can buy Pierre Balmain online at East Dane and Balmain online at LuisaViaRoma.
Image Credit: AKM-GSI