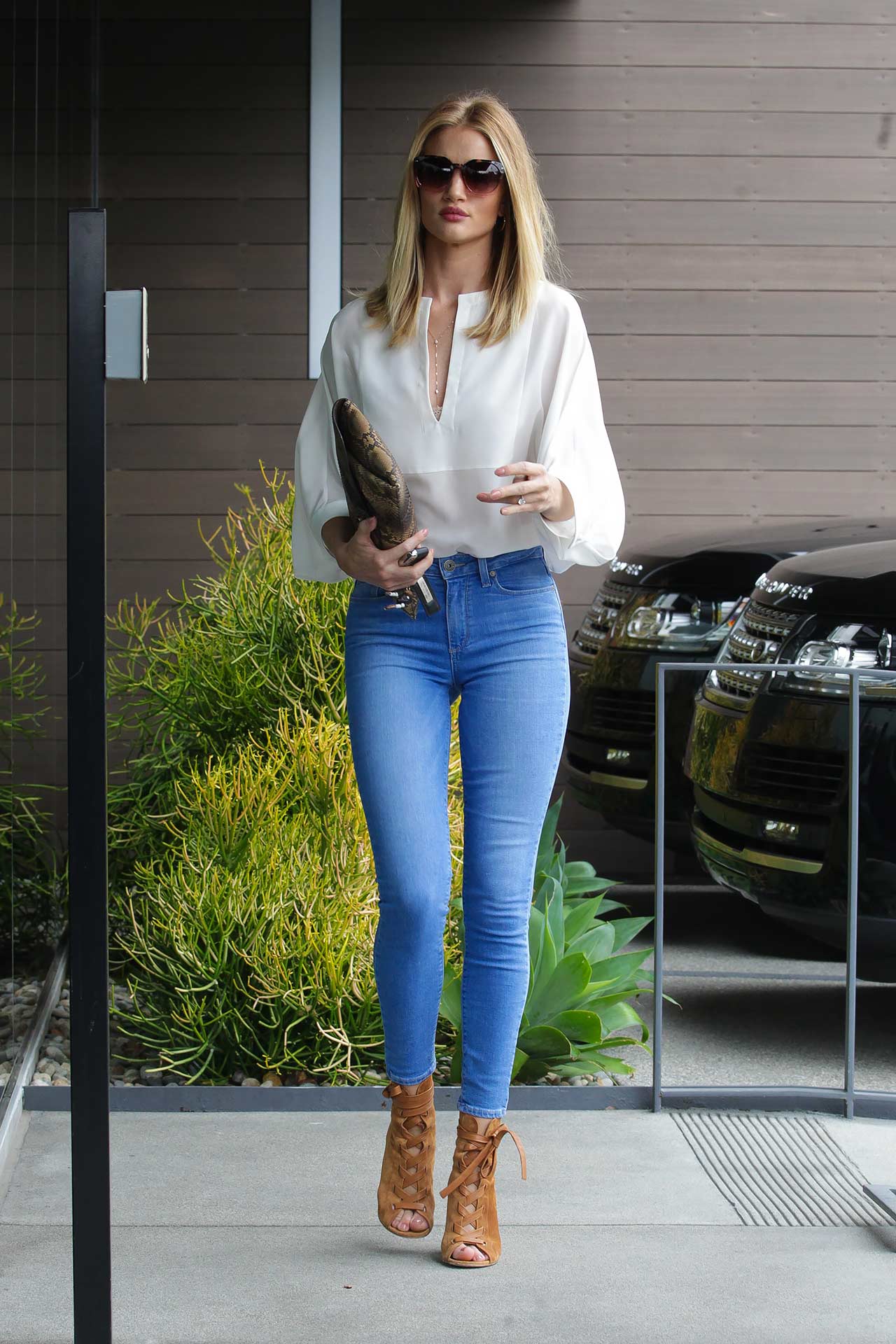 Rosie Huntington-Whiteley got snapped exiting her office and heading towards her car in West Hollywood, California a while ago. Even on her working days she looks amazing, doesn't she? I don't know how she manages to pull it off every single day!
For her outfit, Rosie opted to wear the PAIGE Hoxton Ankle Skinny Jeans in Benita with a white shirt and some lace up tan sandals, finished off with a pair of sunglasses. This outfit is extremely flattering, chic and gorgeous in every sense. The colours work together perfectly and the fits balance each other out. Rosie has absolutely nailed it!
As you probably know, Rosie Huntington-Whiteley is the face of PAIGE and we just shared the brand new PAIGE x Rosie Huntington-Whiteley Fall 2016 campaign which showcases the new styles and looks. If you haven't yet seen it, you must! It's stunning and gives a whole new edge to the usual PAIGE concept, which makes a refreshing change.
I'm extremely excited to see which brand new pairs of PAIGE jeans Rosie will be seen out in next though. She always tends to opt for the more classic and simple pairs, so I hope she breaks the routine and tries something a bit more bold! What do you think of her styling? She's just made to wear PAIGE jeans isn't she? You can buy these exact jeans online at Shopbop.com here in the sale for $104.50. 
Image Credit: RMLA / AKM-GSI