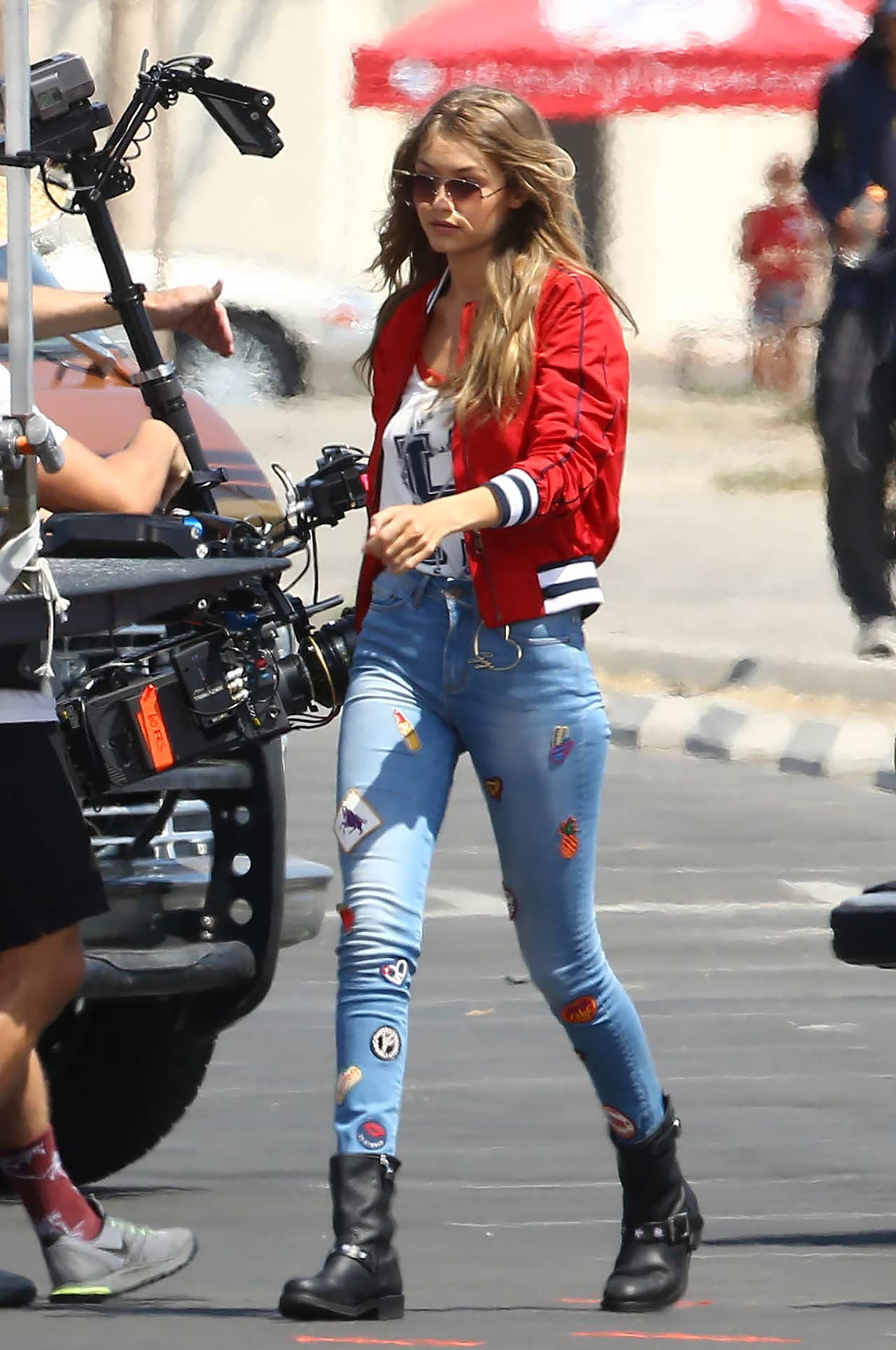 Supermodel Gigi Hadid got snapped by paparazzi while she was on set posing for a Tommy Hilfiger photoshoot in the Pacific Palisades, California. How fun did this shoot look? Gigi was obviously decked out in the brand's clothing, but for one shot she was posing on a personalized BMW with a fake license plate that reads "Gigi."
As her look is all Tommy Hilfiger, she chose a pair of the brands patched skinny jeans to go with her customized bomber jacket and biker boots. I love the random design of these patches. They are all unique and quirky, mixing food with numbers and hippy icons, so it makes the jeans incredibly detailed and different. It's definitely a look that Gigi Hadid can absolutely rock without any trouble, but I know it's one that others will love too. We recently spotted Kristen Stewart in Tommy Hilfiger denim shorts too, so I'm hoping we might see more of the brand out and about now.
Since patched jeans are incredibly popular right now with most of the premium denim brands and high street retailers, I think it's going to be a Summer trend that evolves into Autumn quite well. What do you think? We have seen a lot of denim shorts with patches, but Topshop have recently took it a step further and released their patched jeans too. Do you love Gigi Hadid in her patched Tommy Hilfiger jeans? You can buy similar patched jeans online at Shopbop.com and a cheaper pair at Topshop.com.
Image Credit: DOBN / RMBI / AKM-GSI