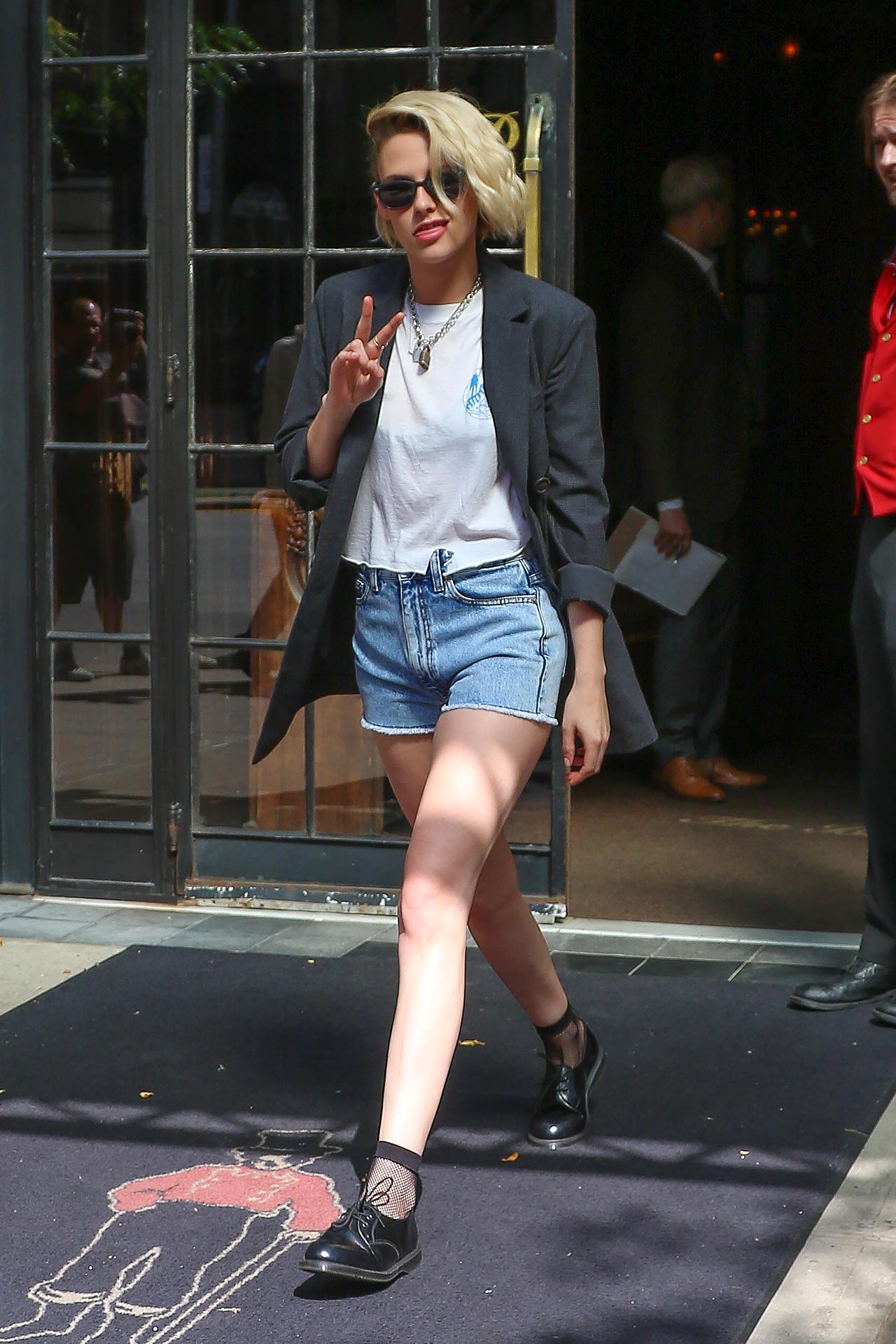 We have a brand new celebrity to feature here on The Jeans Blog today. It's Kristen Stewart! She's making her debut on our denim blog while stepping out in New York City over the weekend, making her way for an appearance on Jimmy Fallon.
For her outfit, Kristen wore a pair of Tommy Hilfiger Vintage Denim Shorts, styled with a white t-shirt and an oversized black blazer. She finished it off with some fishnet ankle socks and some black oxford lace up shoes. When Kristen does a smart look, she tends to combine casual pieces like her denim shorts and t-shirts with smarter elements, to take it up a notch.
We are very much used to spotting Kristen in vintage Levi's, so it makes a nice change for her to switch it up to Tommy Hilfiger. She used to be a huge fan of her 7 For All Mankind gummy leggings too, but we haven't seen her in those for a while. I find when it comes to denim, Kristen is a person who likes to stick with one pair for a while before swapping. Hopefully it means we will see her in these Tommy Hilfiger shorts a bit more, as long as they just weren't for her TV appearance.
Speaking more about these Tommy Hilfiger denim shorts though, I love how frayed the hem is on them, coupled with the grainy acid wash. It gives them a very 80's appearance, but the fit of them is really flattering, especially to Kristen's figure. I don't think she could have got a better fit if she tried! You can buy similar denim shorts online at Shopbop.com.
Image Credit: AKM-GSI