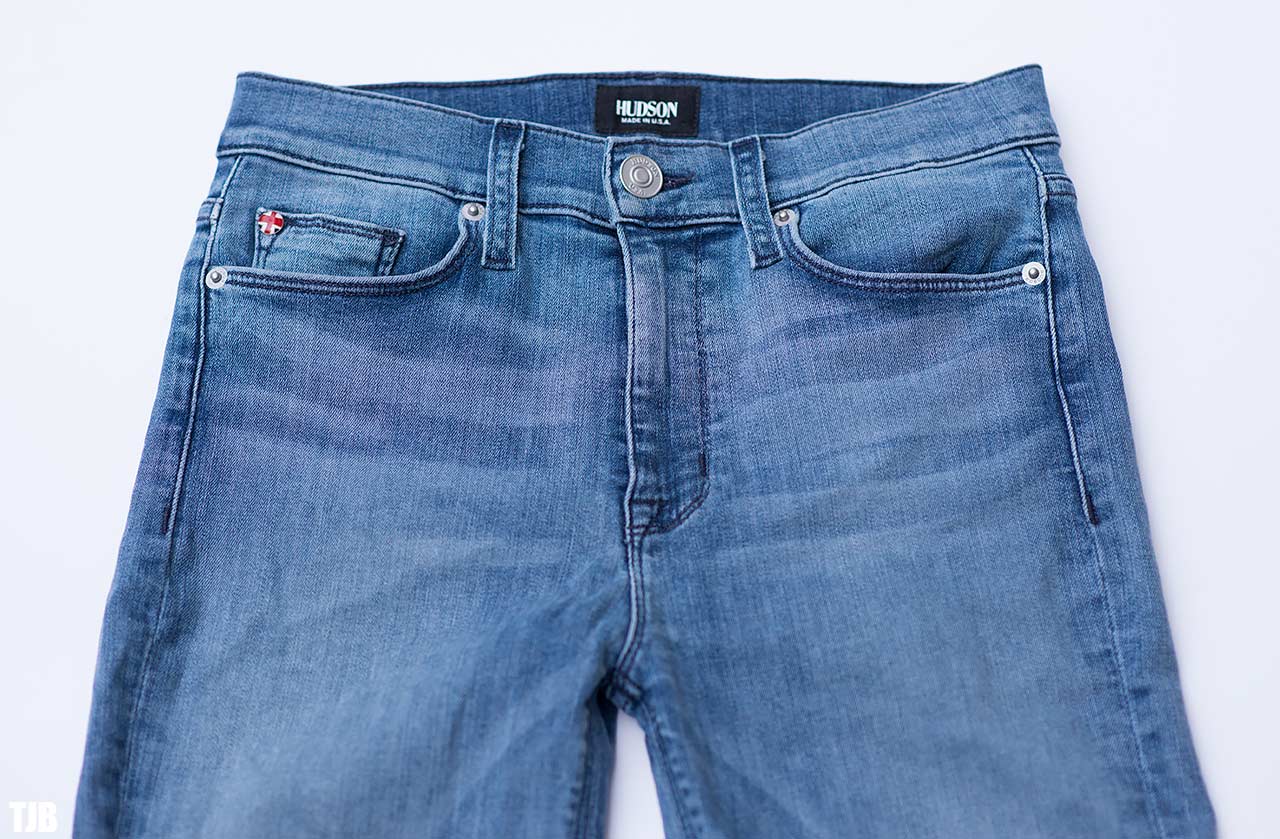 My review this week is on the new Hudson Barbara High Waisted Skinny Jeans in Hideaway. I don't think I've ever reviewed any Hudson Jeans here on The Jeans Blog (only at my previous job, DenimBlog) so it's a nice, refreshing change to give you my opinions on one of their pairs of jeans.
The Fit: The Barbara is Hudson's high rise jean with a 10 inch rise, so it sits just below your belly button (depending on your torso length) and is incredibly comfortable. I know a lot of people mistakenly think that high rise jeans means discomfort and restriction, but with these, it doesn't at all. The fabric is so soft and stretchy, the rise is welcome. Not only does it hold in every bit of you, including your muffin top, but it gives you a very flattering silhouette. The inseam is around 30 inches, so it is a full length on me as I'm 5ft 5, and the leg opening is 10 inches, making them a super skinny, high rise jean. You can see in the modelled photos below just what they fit like, but it's amazingly flattering and comfortable.
The back pockets on these Hudson Barbara jeans though are just ok. I'm very particular with my back pocket placement as you know and I love them to be sculpting and shaping, but for my butt, these back pockets are a bit too big. I find the pockets to be a just a touch too long and spaced a bit far apart. This means for me that they aren't as uplifting or as flattering as I know they can be when placed and sized a bit differently. It's not a huge turn off though as I have worn these jeans so many times already, there's just room for improvement.
The Sizing: I took a size 26 in these jeans and I feel like they actually run a bit bigger than usual. I've got an older pair of Hudson Barbara jeans (see here) in the dark blue Soundcheck wash and they run a bit tighter than these do, with a closer together back pocket placement, which I think is because the jeans are smaller all around. I would say if you are between sizes, definitely take your smaller size. I vary between a 26-27 in premium denim brands and am usually a 26 in Hudson, but I am sure I could probably fit a 25 in these, albeit a little uncomfortable at first though. But these did fit me straight off the bat and are so comfortable in this size, I find myself reaching for them all the time.
The Denim: Hudson have made the Barbara from a compact, high power stretch fabric with a super soft hand feel and 100% recovery. The fabrication is a blend of 78% cotton, 15% tencel, 5% polyester and 2% elastane, however don't worry about the polyester, you can't feel it. I'm always irritated with polyester in jeans as I find it to be incredibly scratchy, rough and itchy, but I didn't actually realise these had any in them – that's how soft they are. The denim actually reminds me of a less silky version of PAIGE TRANSCEND fabric, just not as sateen. So if you want a pair of jeans which are super stretchy like a pair of leggings, but fit and feel like jeans, these are it.
The Wash: The Hideaway wash is actually a difficult one to explain to be honest. In some lights it's a very light, sky blue with lap whiskering and fading around the front of the thighs and butt, but in other lights, it has a grey undertone to it which makes them much less blue. You can see what I mean around the back pockets as that's when the grey or less saturated blue hue comes out due to the fading. It makes them very versatile though as they will go with monochrome pieces as well as colours. They seem to work perfectly with grey.
The Details: These Hudson Barbara jeans are pretty simple, classic and easy going in terms of details. Other than the classic imprinted V shape on the back of the pockets and the Hudson fabric patch on the top right back pocket, there's no other details. They of course have their little British flag stud/rivet on the coin pocket, but every pair of Hudson jeans has that. There's no heavy branding anywhere, the stitching is tonal in blue to match the wash and there's no distressing either. They are as simple and as classic as they come. This is a good thing for me as I'm not too into the bold designs anymore.
Overall Opinion: My overall opinion of these jeans is mixed, but good. I absolutely love the fit of the high rise, the full length and the super skinny feel of the jeans. The wash is cool as it's nice to have something light and nicely done for a change. The details are minimal which I love. The denim itself is incredibly stretchy, comfortable and so soft, it's like wearing leggings, but with some structure. The only down side is the longer size of the back pockets and how they are placed on my butt, but like I said, it doesn't stop me wearing them. I adore everything else about them, so it's nothing a longer top doesn't sort out for me personally! They will probably fit really nicely on other body shapes though, nobody is the same!
Buy these jeans online at Hudson for $205 or online at Zappos as well.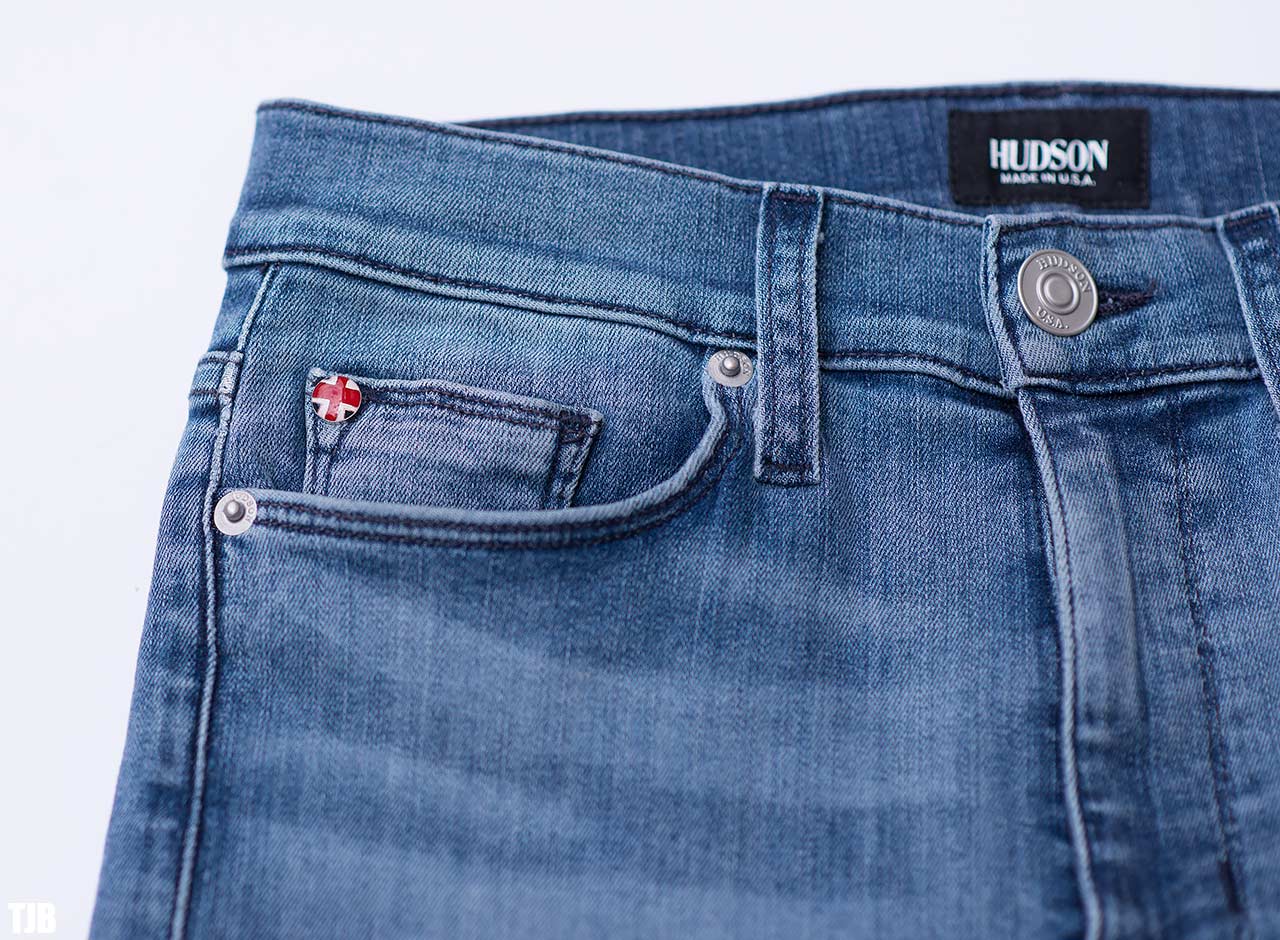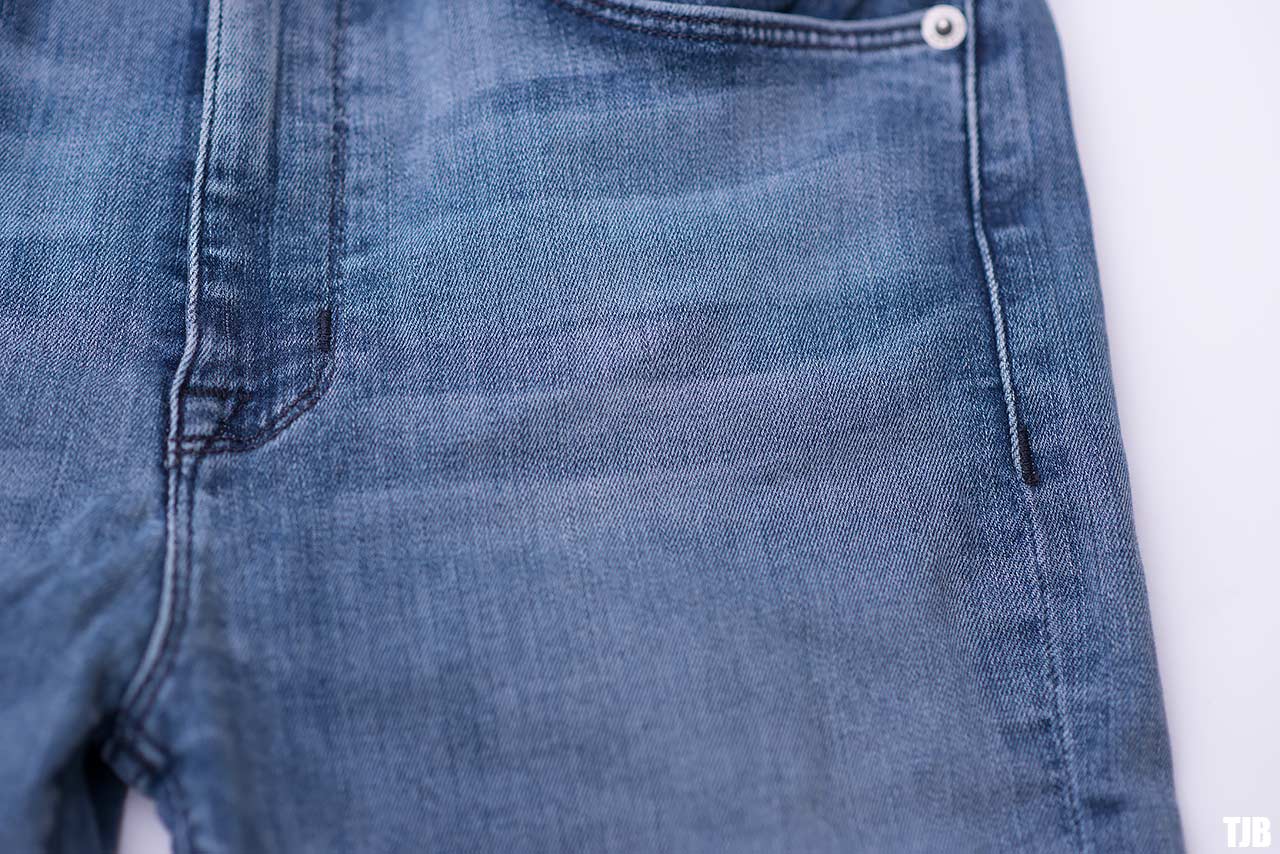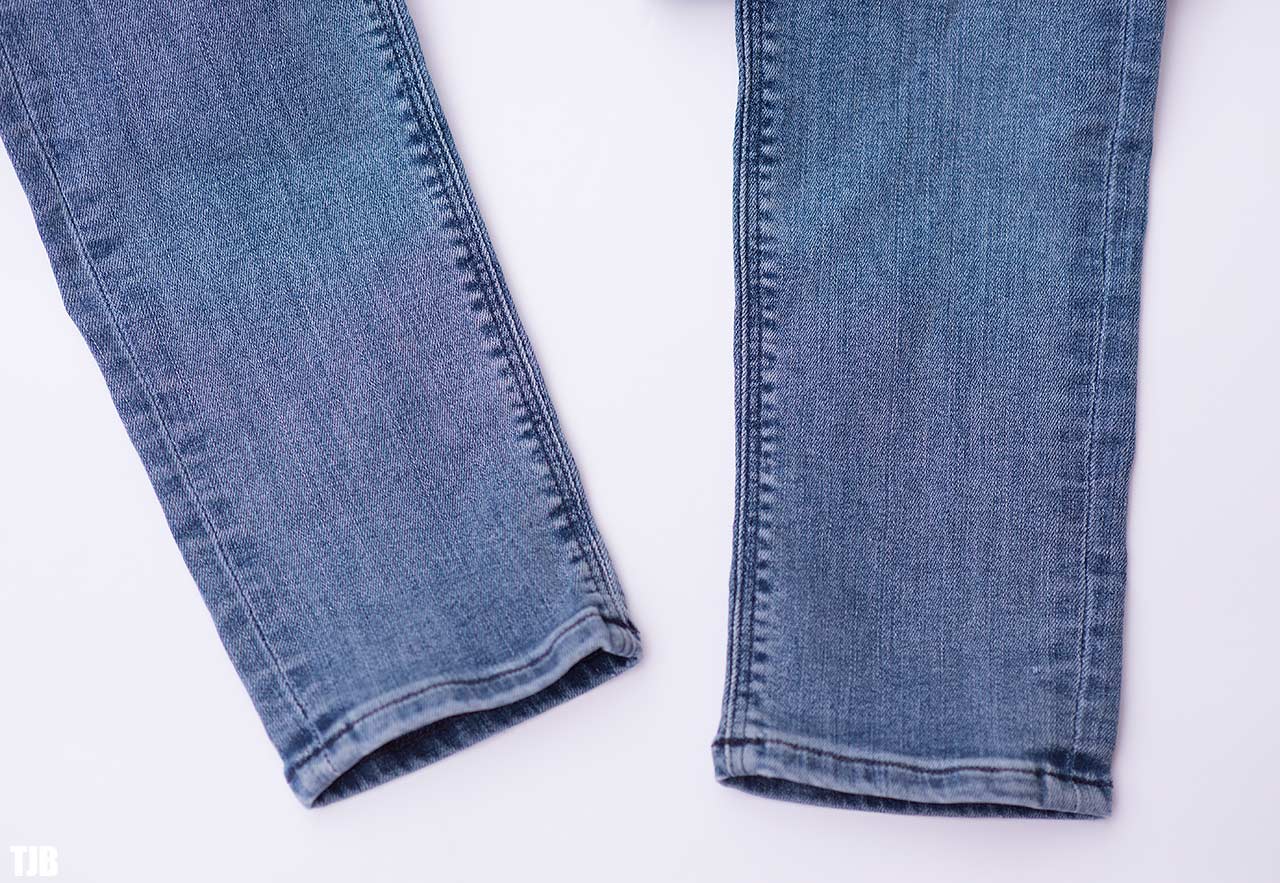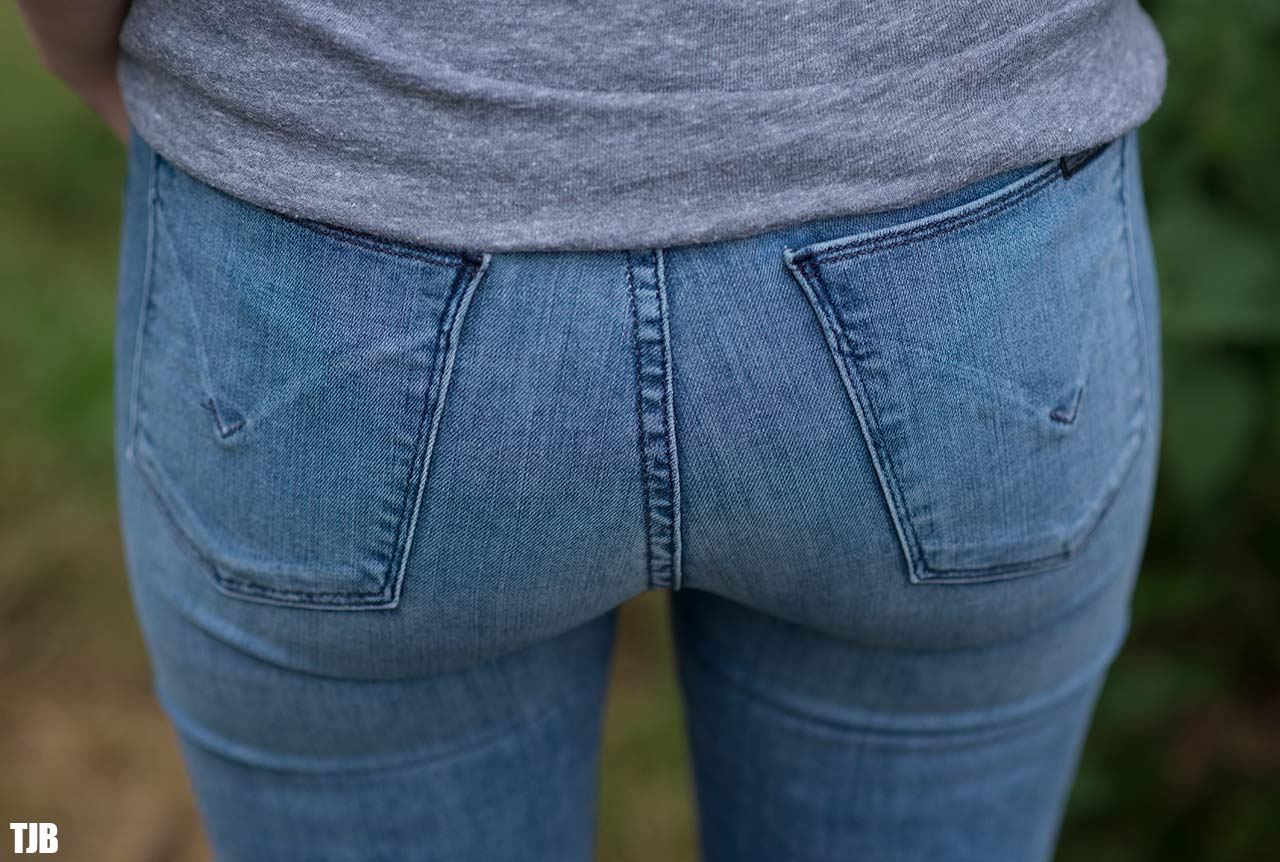 Buy these jeans online at Hudson for $205 or online at Zappos as well.
Jeans courtesy of Hudson, opinions all my own.