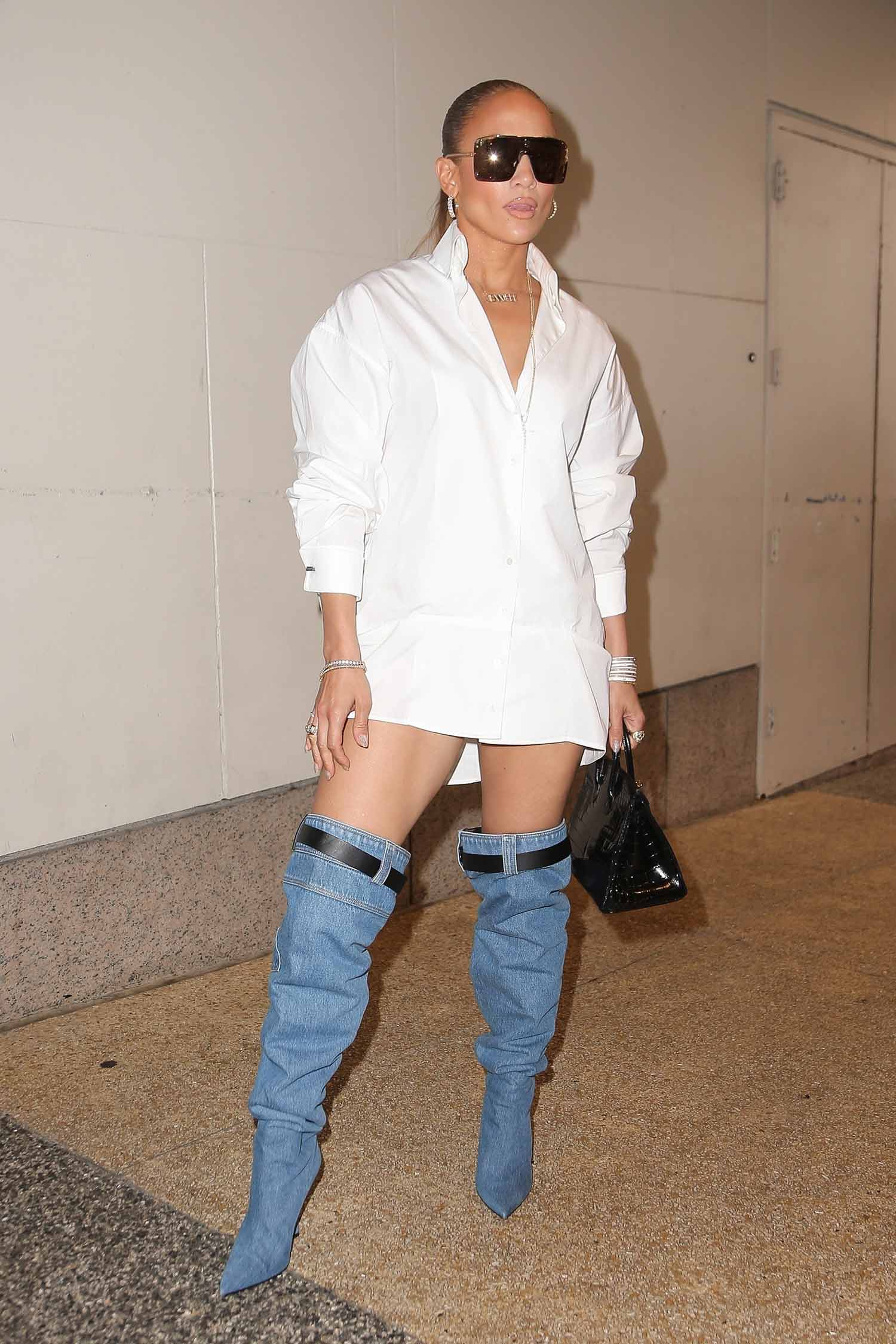 Jennifer Lopez posed for photos while arriving for an appearance on TRL AM in New York. She's caused quite the stir online with this outfit as so many people have started making memes and laughing about the boots, you can check that out here.
The denim boots she is wearing are from the Versace Resort 19 collection and they actually look like jeans. They have back pockets, belt loops, and a belt around them, so they are extremely inventive, and if anyone can pull them off, it's J-Lo for certain! I think she managed to style them well with the oversized white shirt and the Hermes bag.
Many people are saying these Versace denim boots look like she went to the toilet and forgot to pull them up, but I think they're really quite cool. I wouldn't wear them myself, but I give credit to the fashion house for thinking outside the box with these. We all saw the Rihanna x Manolo Blahnik denim chap boots, so I don't think these are any worse than those. What's your opinion? These boots are not yet available as they're Resort 19, but there are other options around.
Shop Similar Denim Boots at Shopbop.com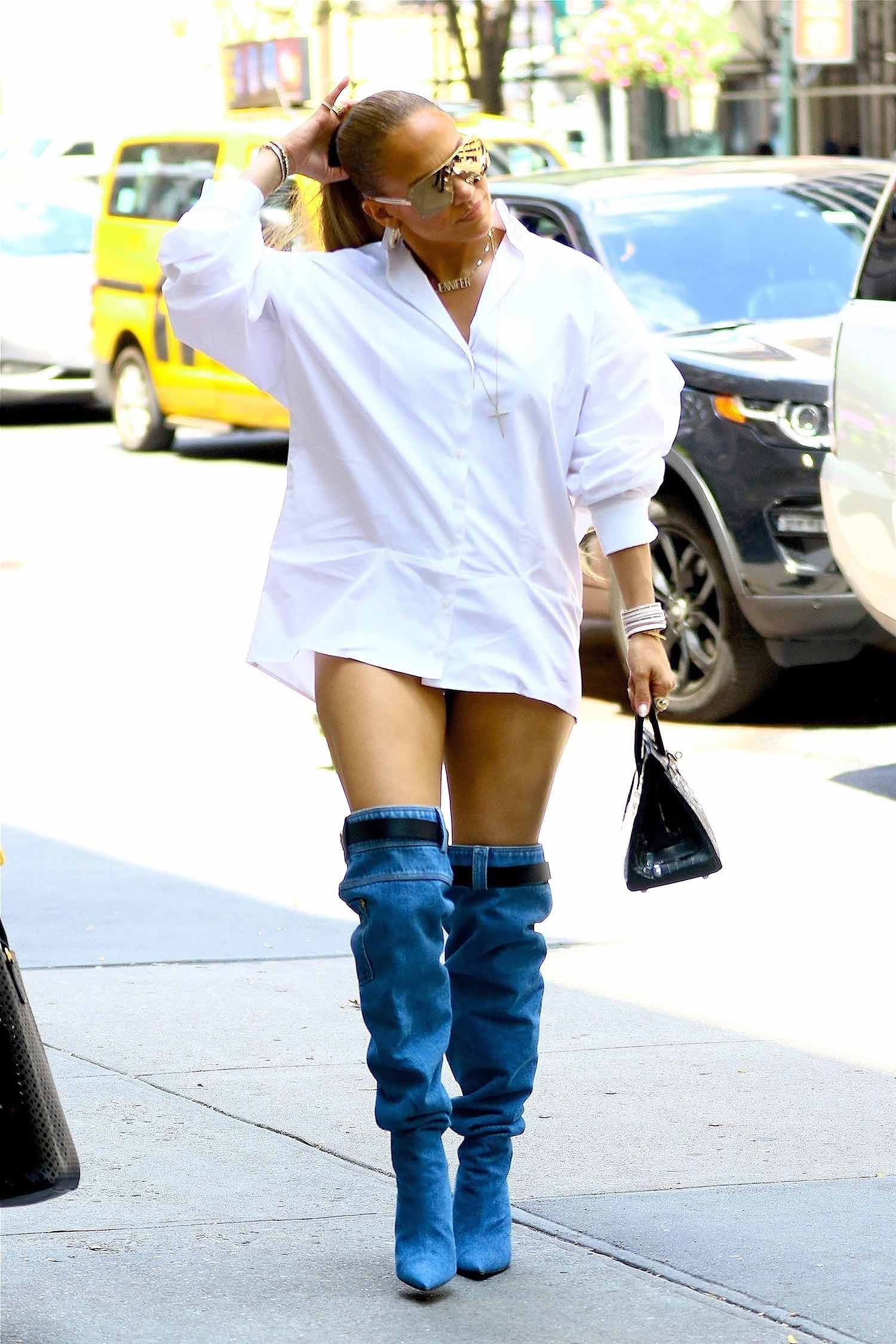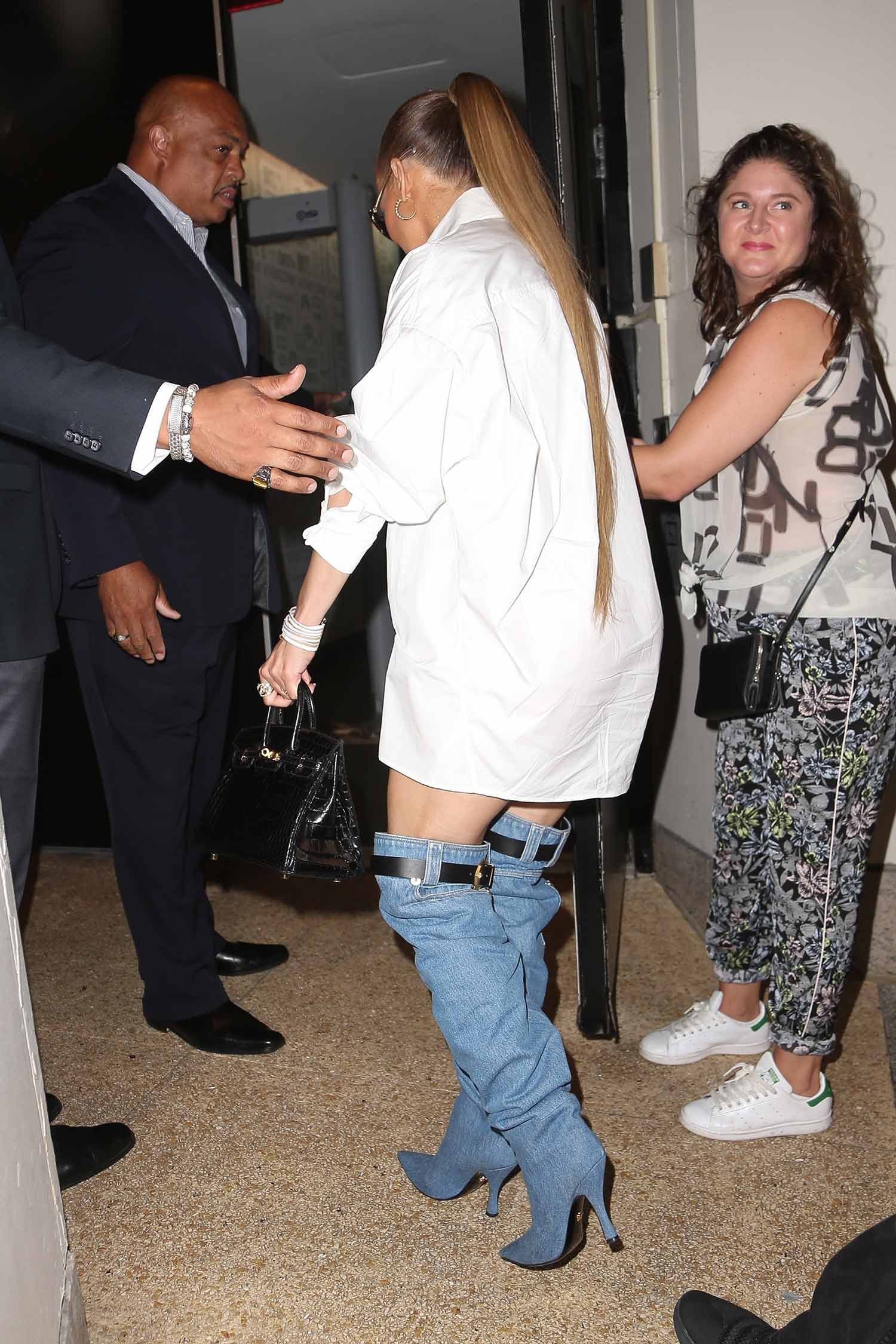 CREDIT
BACKGRID