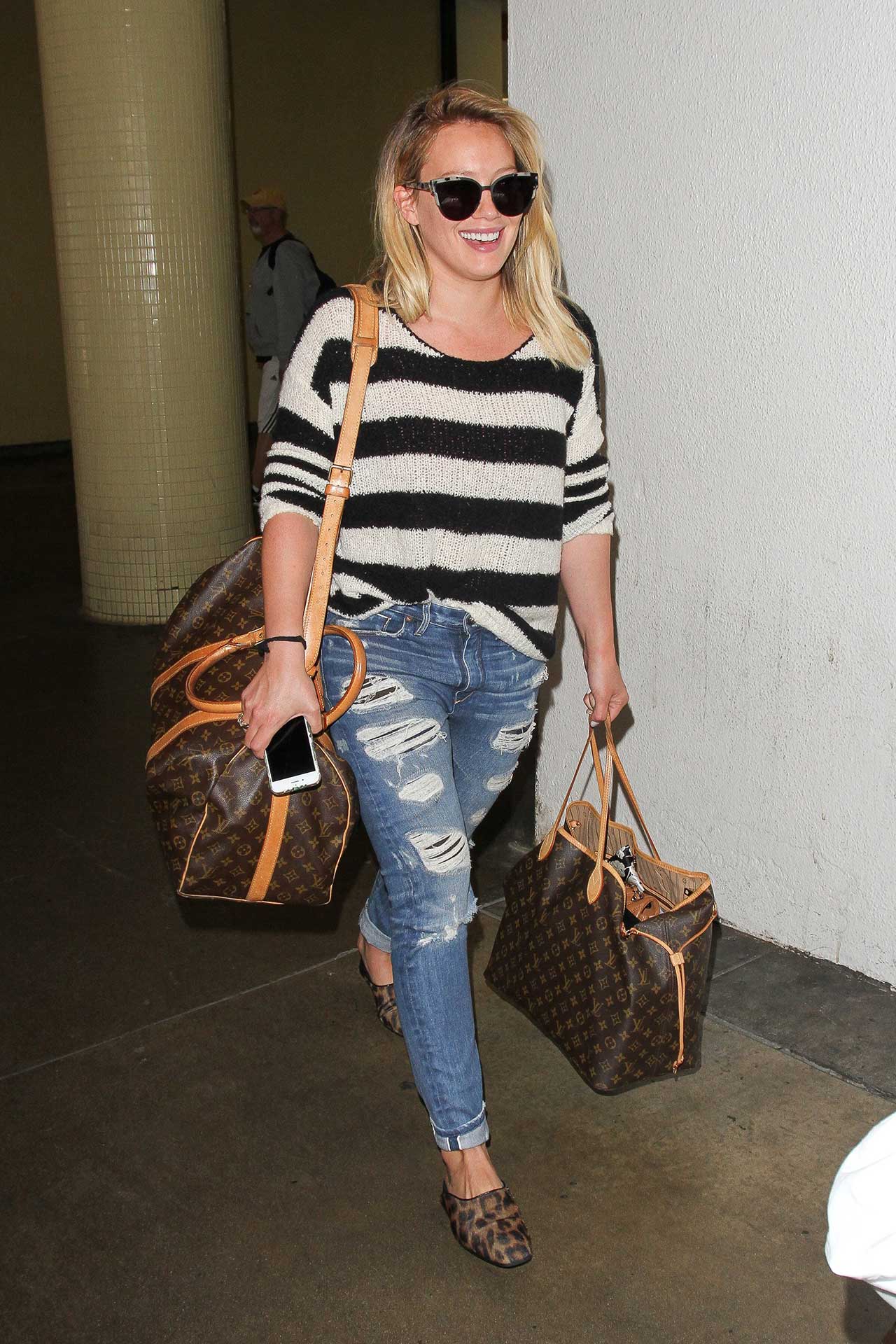 A very cheerful looking Hilary Duff was pictured twice last week out and about on the 29th September. The first time above was while she arrived at LAX Airport for a short trip to the Big Apple after turning 29, then the second time below was leaving the Greenwhich hotel in New York City. The outfits are exactly the same since it was the same day, just minus the beanie hat and sunglasses. That means these Tortoise jeans must be incredibly comfortable!
Hilary was of course wearing her Tortoise Distressed Testudo 4016 Jeans with a black and white striped sweater, some leopard print flats, and some accessories like her Louis Vuitton luggage. A few months ago, earlier in the year, we used to spot Hilary out in denim every single day and she has such an amazing collection. She's always drifted back to her Tortoise jeans though on numerous occasions outside of her love for J Brand and FRAME, so it's always good to be able to blog about a different brand now and then.
I've personally never tried Tortoise jeans, have you? I know Hilary owns a couple of different pairs from the brand, but this pair might be my favourite. I'm not usually one for a huge amount of distressing, but on this cut and against the stiffer, vintage inspired denim, it works. I think they have a great mix of boyfriend jeans and skinny jeans to them, all at once, if that's even possible. Because Hilary wears them a lot tighter and fitted, the boyfriend cut that they have looks really good worn this way, in my opinion. Do you like Hilary Duff's denim look?
Shop Boyfriend Jeans at Shopbop.com
Image Credit: AKM-GSI