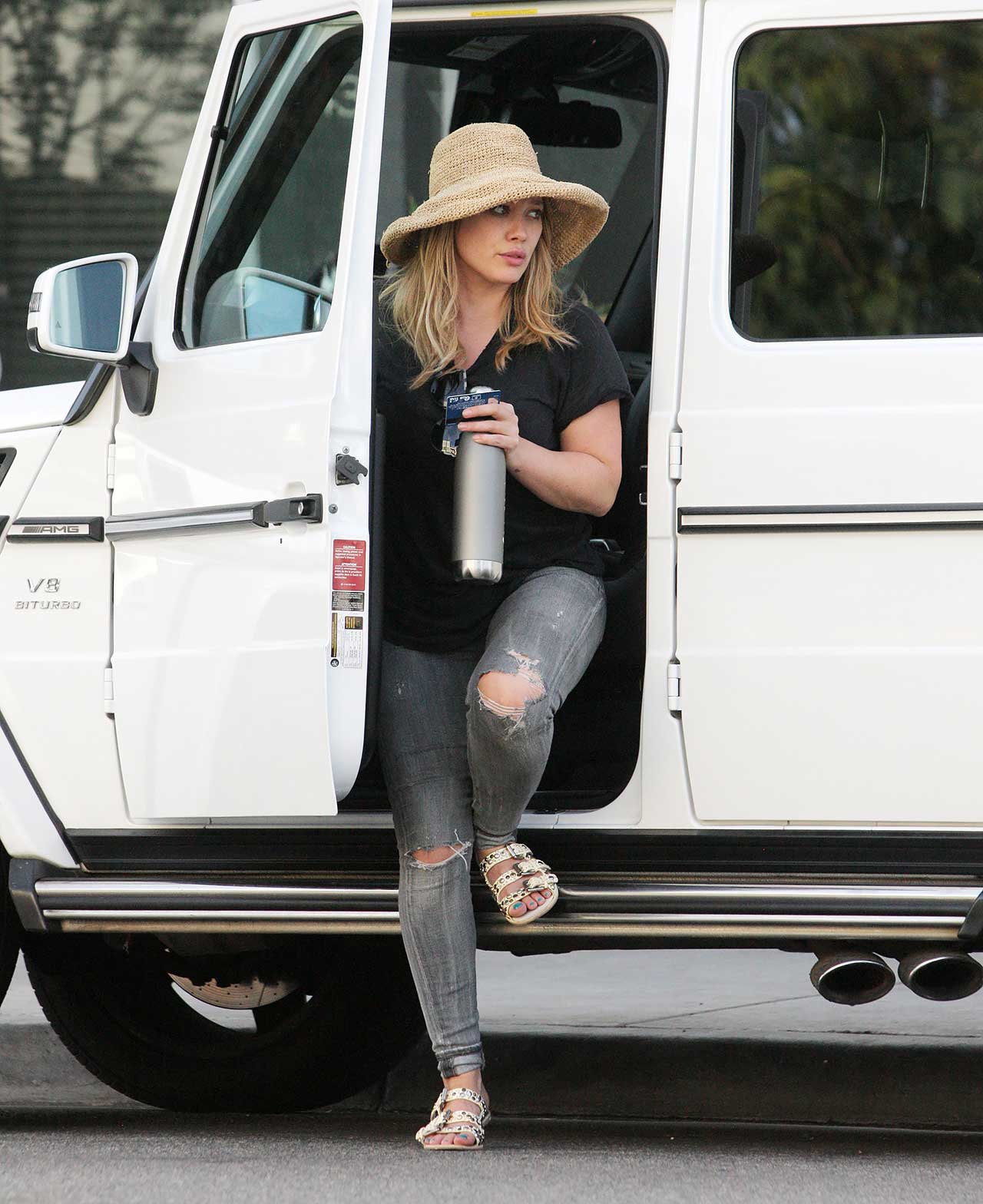 Actress Hilary Duff was seen getting out of her car and taking her son, Luca, to a friends house for a play date in Beverly Hills, California. He wasn't pictured by the paparazzi, but I think Hilary looked a little bit annoyed to see them there. I know I would be.
Hilary wore a pair of the older Citizens of Humanity Rocket Skinny Jeans in London Calling with a simple black t-shirt, a hat, and some studded sandals. It's a very simple and basic outfit, but I like how easy it is with the colour palette. It's nice to see someone out in an older wash of the Rocket's as well as I own this London Calling one and it's gorgeous! The combination of the grey wash with the distressing is a match made in heaven.
How many of you are fans of the Citizens of Humanity Rocket cut? I own so many of them in both the full length and cropped versions, they are one of my favourite cuts to date. I can never get enough of them! For those of you who haven't tried these jeans yet, I definitely recommend them to you. You can see a blog post that I did on 8 Citizens of Humanity Rocket Jeans you need, and there's a pair for everyone! What do you think of the way Hilary Duff chose to wear her pair?
Shop Citizens of Humanity Jeans at Shopbop.com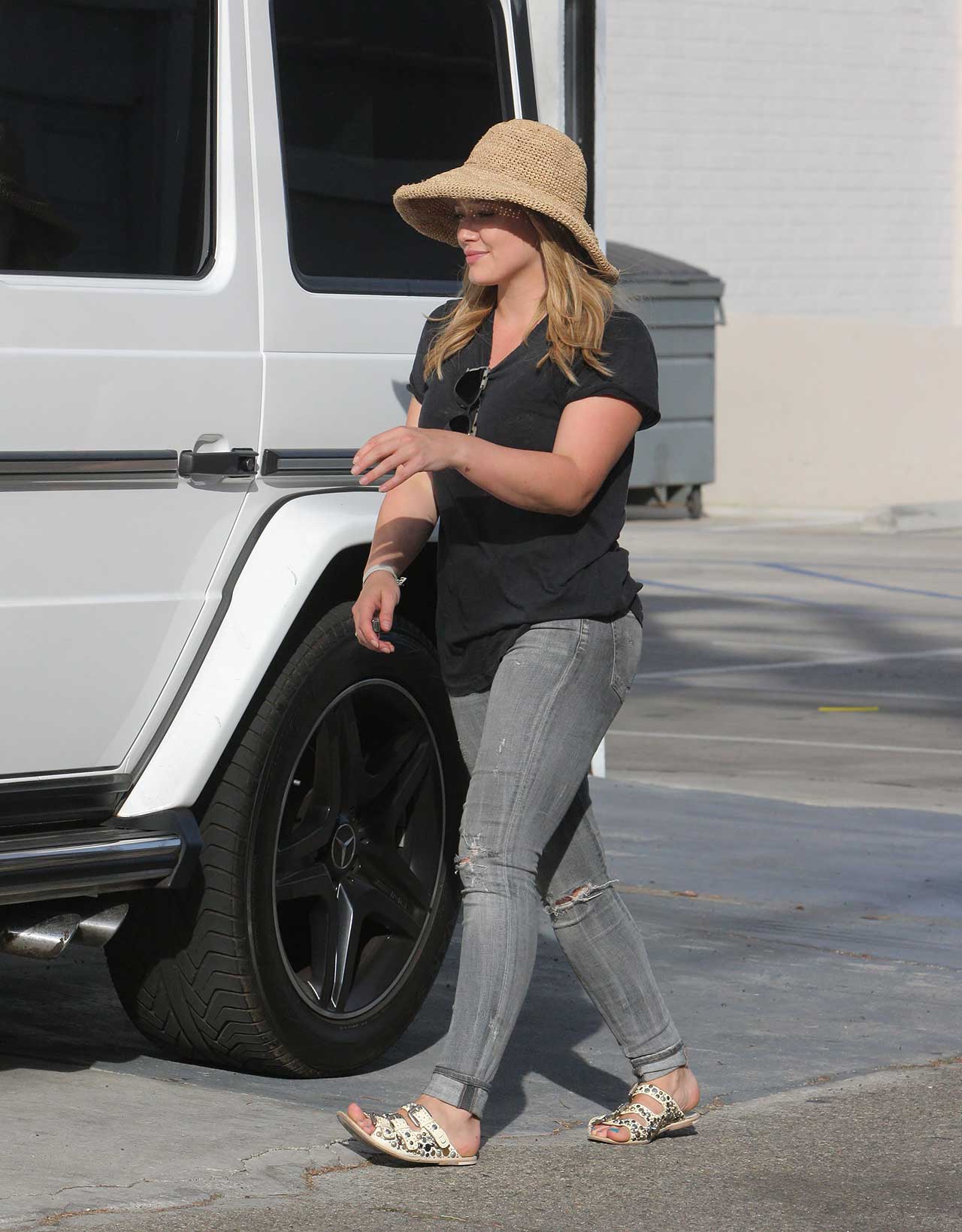 Image Credit: AKM-GSI