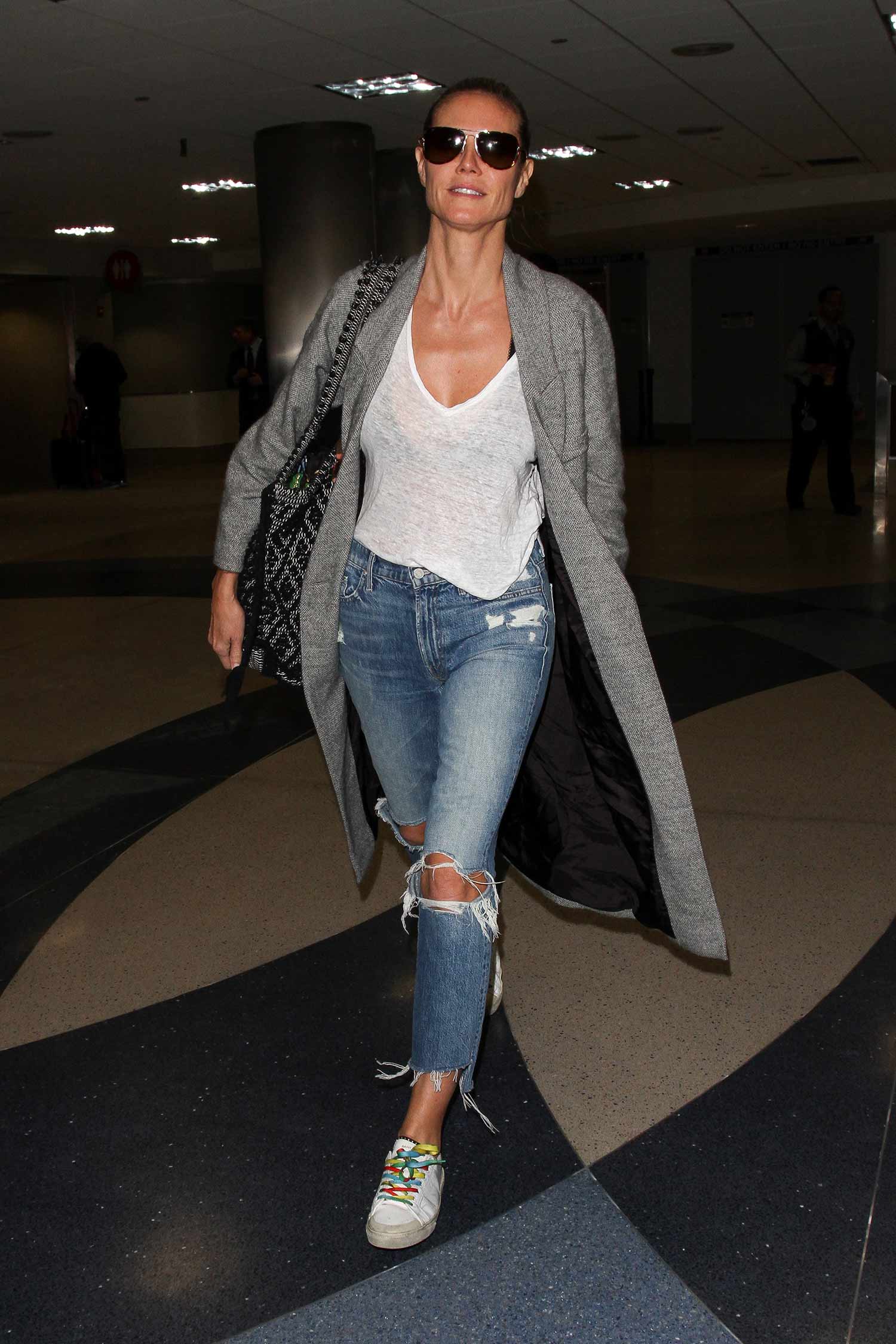 The Jeans Blog regular, Heidi Klum, was seen yet again at LAX Airport in Los Angeles, California after a flight in from Miami, Florida where she was on business for a few days. We saw her heading to LAX to catch the flight while wearing her AMO Babe Skinny Jeans in Keepsake, but she swapped out her jeans for the return trip.
Heidi was wearing her MOTHER Insider Crop Step Fray Jeans in Hijacking the Runway (the names very apt for a flight!) which she wore with a long grey jacket, some colourful lace sneakers, and a simple t-shirt. We have seen Heidi wearing these MOTHER Insider Crop Step Fray Jeans a few times before, so I'm beginning to think that this pair and her AMO are her favourite jeans this year!
How many of you are a fan of the MOTHER Insider Crop Step Fray Jeans? I think they look amazing on the celebrities, but I've personally never tried them as I have quite petite legs and I just know they would make me look short, which is not what I need. They look perfect on the models though as they have the height to pull it off! Do you like Heidi's travelling outfit?
Shop MOTHER Denim at Shopbop.com
Image Credit: AKM-GSI