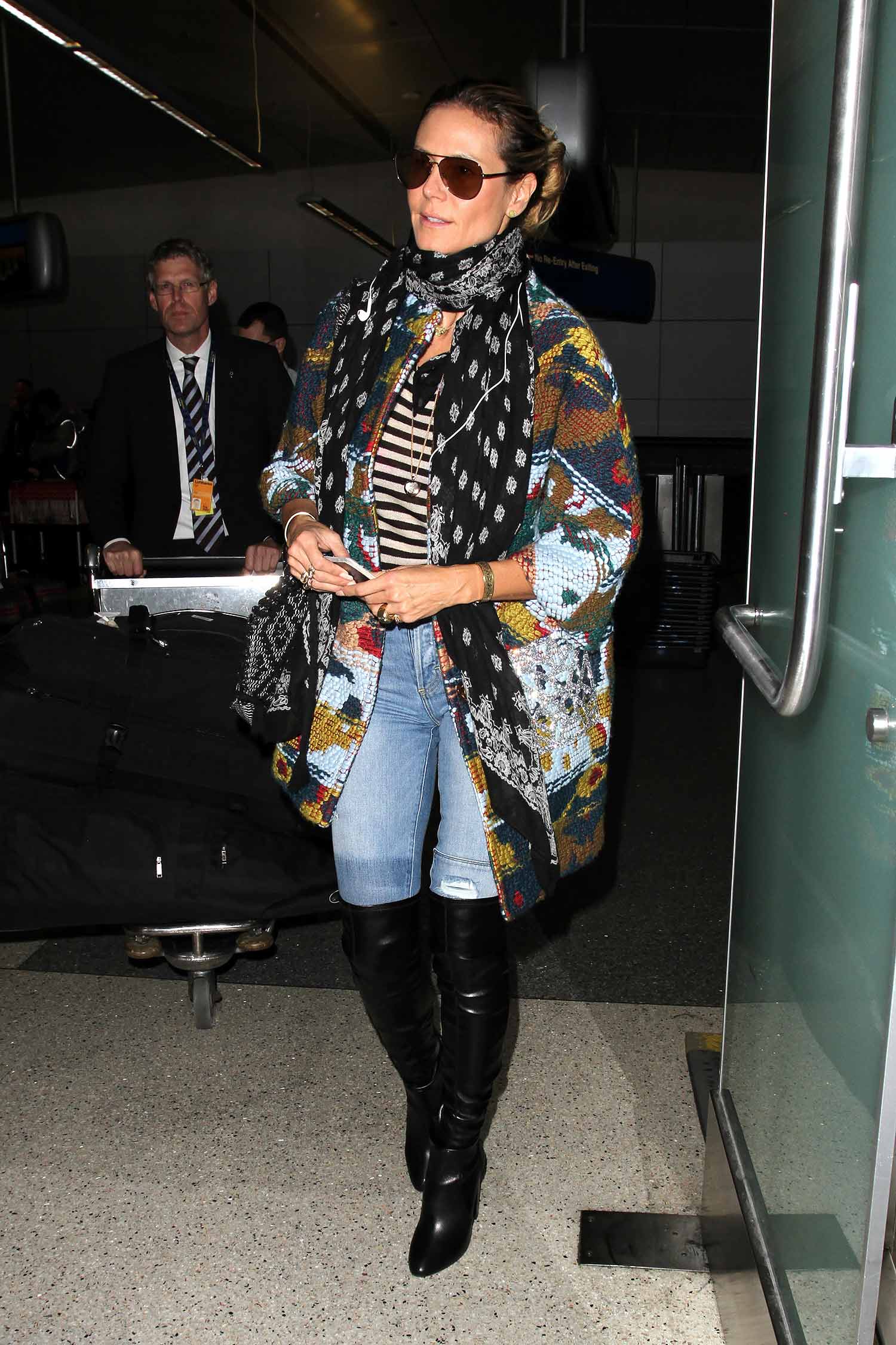 Heidi Klum was seen heading through LAX Airport after arriving in the morning to catch a flight in Los Angeles, California. She was definitely making a statement as she made her way to the terminals in her outfit, wasn't she?
Heidi chose to wear her trusty AMO Babe Skinny Jeans in Keepsake with some knee high black boots, a patchwork cardigan, a striped t-shirt, and a printed scarf. Now that's a lot of print and colour in one! Usually wearing this many different pieces at once can be overwhelming and I think Heidi's outfit is borderline over the top, but she's definitely making it work as she had the confidence to pull it off.
As the weather is getting increasingly cold, I'm sure we are going to be seeing a lot more celebrities in over the knee boots. Our writer Eryn just wrote a post on how to style jeans with tall boots, so that's definitely worth checking out if you want to wear something similar! You can also read my denim review on the AMO Babe Skinny Jeans in Keepsake as I own this exact pair too! From what you have seen, who do you think wears these jeans best? Heidi Klum or Hilary Duff? Comment and let us know!
Image Credit: Vantagenews / AKM-GSI